Apartment dwellers know that you have to be willing to use space-saving techniques because they are not always the luxurious layout you see on TV shows. For instance, sometimes you have to pick the cute little studio in exchange for the perfect location.
Fortunately, a small apartment does not mean you have to sacrifice all the amenities because there are many space-saving must-haves for apartment living to feel more luxurious. We compiled a list of them for you to start designing your dream apartment.
Apartment Living • Space-Saving Must-Haves
Healthy Indoor Grills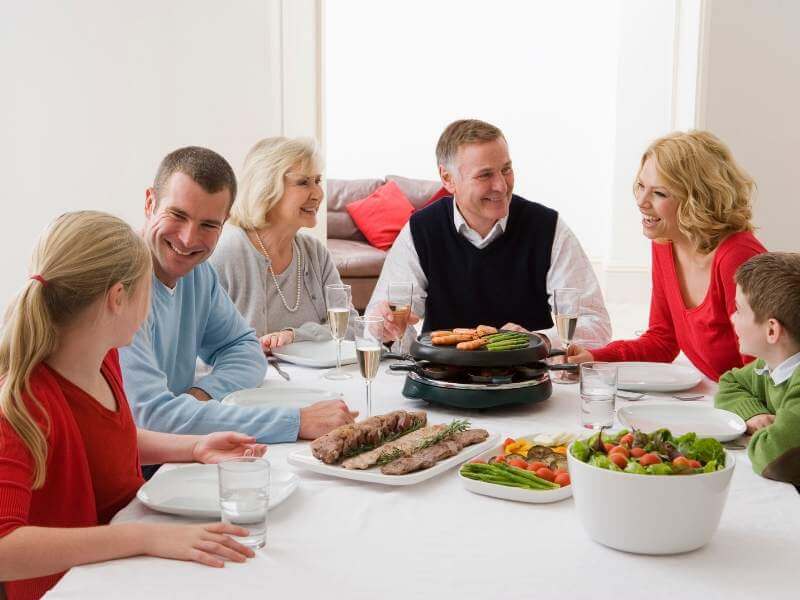 This first one is a lifesaver, especially in the summertime. Cooking a meal on the electric grill is a luxury to enjoy. An indoor grill makes healthier meals and is great for entertaining. Many apartment complexes do not allow grilling on their balconies so an inside grill is great for year-round, healthy cooking.
Magnetic Knife Wall Rack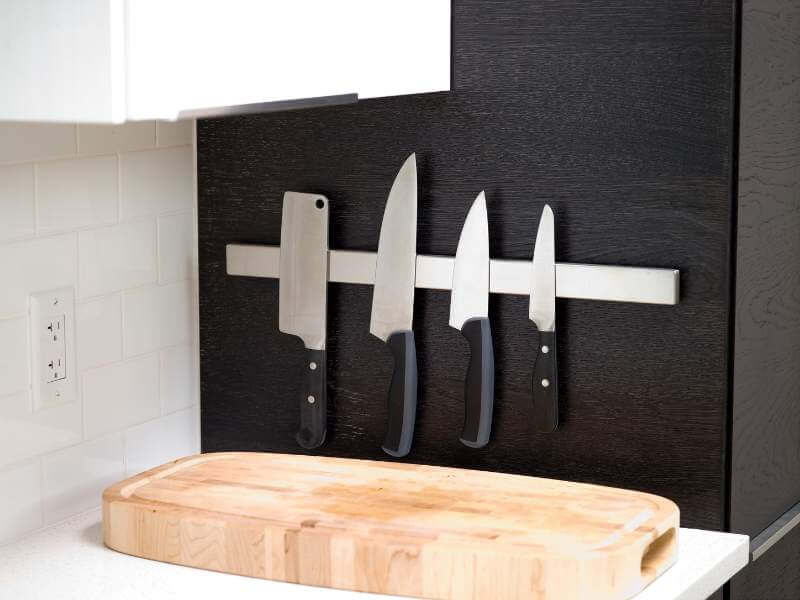 Investing in a good set of knives is necessary for any kitchen, no matter the size. After all, how are you going to cut into that freshly grilled meat without a good knife?
An attractive wall-mounted magnetic knife rack provides a space-saving way to store the knives safely. It saves drawer space and keeps everything visible. Plus, they are easily within reach while slicing veggies or preparing a meal.
Shoe Rack for Organization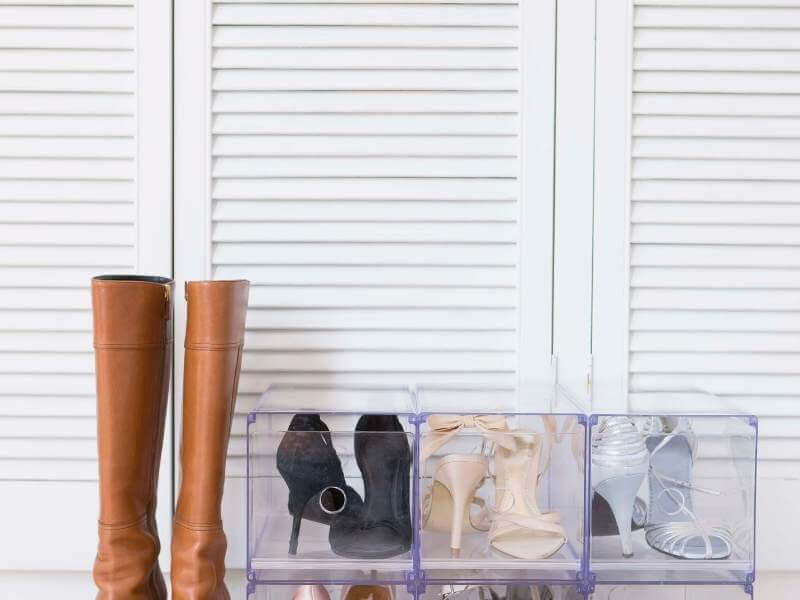 You start to realize just how many pairs of shoes you own when you move into a new place. While downsizing is an option, you do not have to part with old favorites just yet! Instead, organize your life with a shoe rack. These racks can hang on the back of doors or sit on the floor.
There are many options in terms of size, height, material, and more. This means you can always find the right one to match your apartment style. This also allows you to keep your space clear and have a designated spot to leave your shoes. Ultimately, this helps save space and display all your cute shoes.
Space-Saving TV Wall Mounts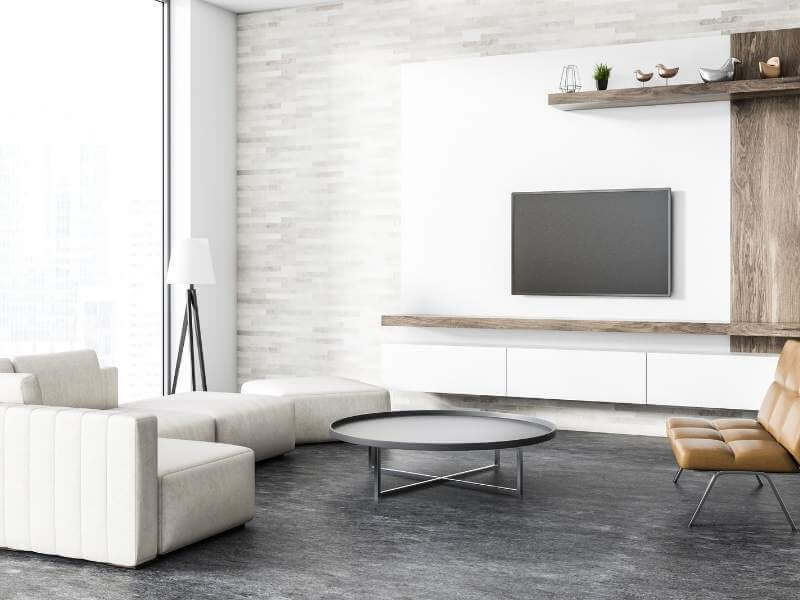 Mounting your TV on the wall naturally frees up space in an apartment because you won't need to use an additional piece of furniture to hold it. Instead, reclaim the space for storage or other more useful furniture. Also, be sure to ask your apartment manager if their maintenance crew will help you mount your TV to ensure a sturdy attachment to the wall.
Over-the-Sink Cutting Board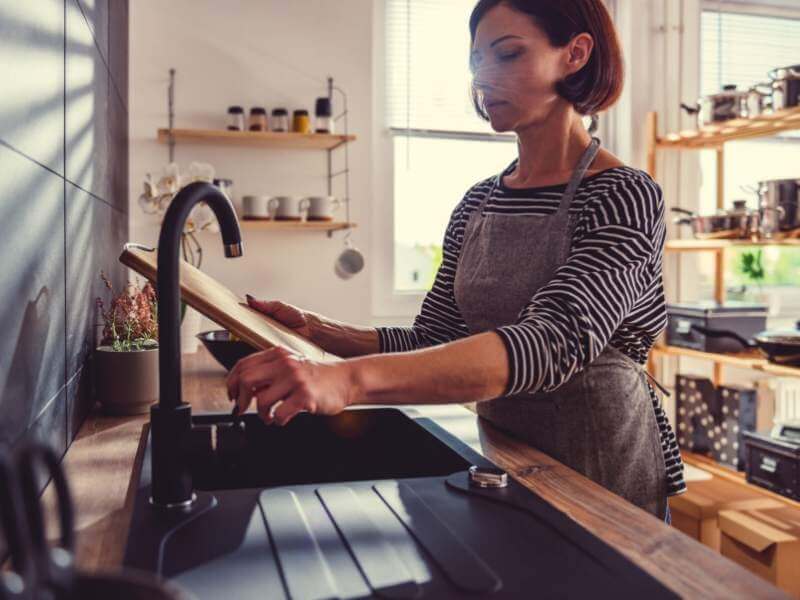 If you have a little counter in your kitchen, it's a struggle for enough space. An over-the-sink cutting board or even a drying rack brings two essentials in a convenient setup. Simply bring it out when you need to use it and then put it away. You don't have to use precious counter space because it neatly rests over the sink leaving more room for the rest of the meal prep or clean-up.
Creativity and Compromise
The last essential for small apartment living is just a mindset. If you approach the space with creativity and compromise, you can make it work! All of these essentials are great in a small space. They can help you live your best life without feeling cramped.
Let us know about the techniques you use to live comfortably in a small apartment in the comments below. We've also included other links that you might find interesting.
All Images Courtesy of Canva.
Other Posts You Might Enjoy:
DIY Apartment Ideas; 5 Easy Decor Tips
Apartment Decorating; 6 DIY Tips for Ingenious Results
7 Steps to a Spacious Apartment
Share This Story, Choose Your Platform!