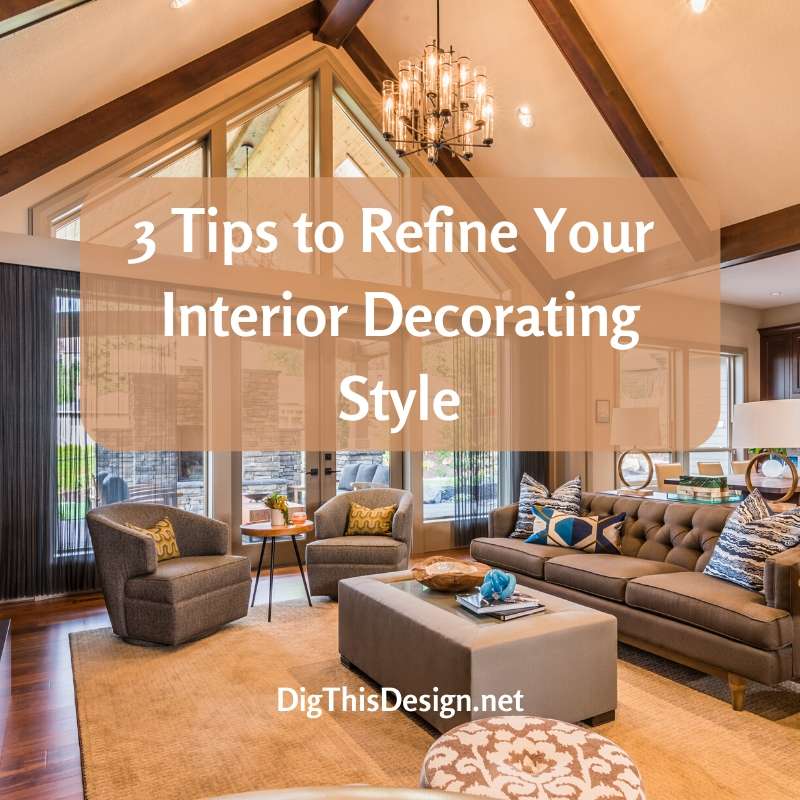 We all want our home to look and feel beautiful, but how do you separate good interior decorating tips from the best? First and foremost, sit down and think about your main objective. In most cases, your objective is to create a beautiful home environment that reflects your personality and style. So, your next step is to seek interior decorating tips that help you elevate your aesthetic preferences into something streamlined and beautiful.
If you're a first-time homeowner, you might feel like your home is never truly going to feel like your home. Rest assured, it will. It just takes time. Putting your own touches on your place only serve to help the process, and you'll find yourself growing more connected to the home as you do.
Before we dive into the specifics, one of the most important interior decorating tips is to tackle each space individually. If you approach your home as a whole, you'll likely find yourself overwhelmed. Instead, go room by room and put your stamp on the place as you go.
Now, let's dive into the specifics. Here are three interior decorating tips every homeowner should know.
Get Great Results with These 3 Interior Decorating Tips
Key Furniture Pieces Matter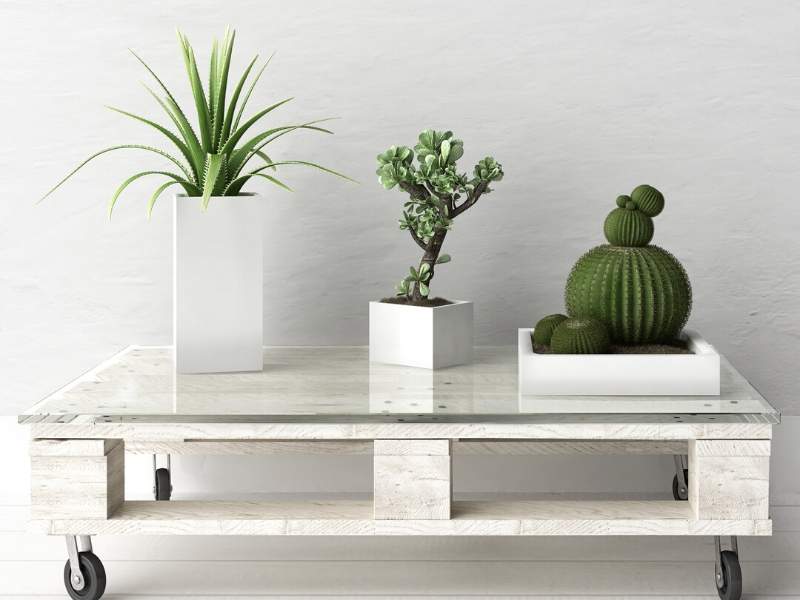 It's very easy to get caught up in a giant furniture set and forget that little signature pieces make a huge difference. For example, choosing something like a vintage coffee table or a pair of reclining chairs creates a focal point for guests. It draws attention to a specific area of the room, and it inevitably becomes a statement of your style and design prowess.
This is one of our favorite interior decorating tips to offer because it is so versatile. You might think that this statement piece has to be exquisite or ornate. On the contrary, it's just about the little details. It's the difference in material or style that truly sets it apart.
Signature Walls Exude Style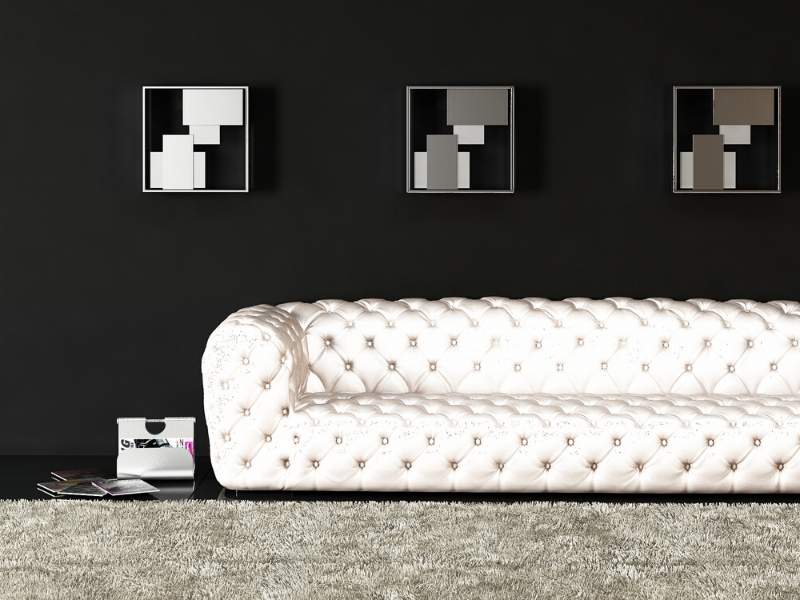 We love a good art piece. Did you know that your walls, themselves, can be artwork, as well? Signature walls are a fabulous way to create a focal point in your room. Furthermore, when done correctly, they can actually make space appear larger, too. The sky is the limit with this one. It's all about choice. Consider wallpaper, the pattern or texture. Go bold with color, or create a sense of negative space with paint effects.
If you're not quite ready to dive in with a paintbrush, you could always opt for artwork instead. Tapestries are extremely popular, and they definitely draw the eye. Another popular trend is to go with a gallery wall. Either use your own photographs or create a theme. Canvas prints are also remarkably popular because of their versatility.
Window Treatments are Essential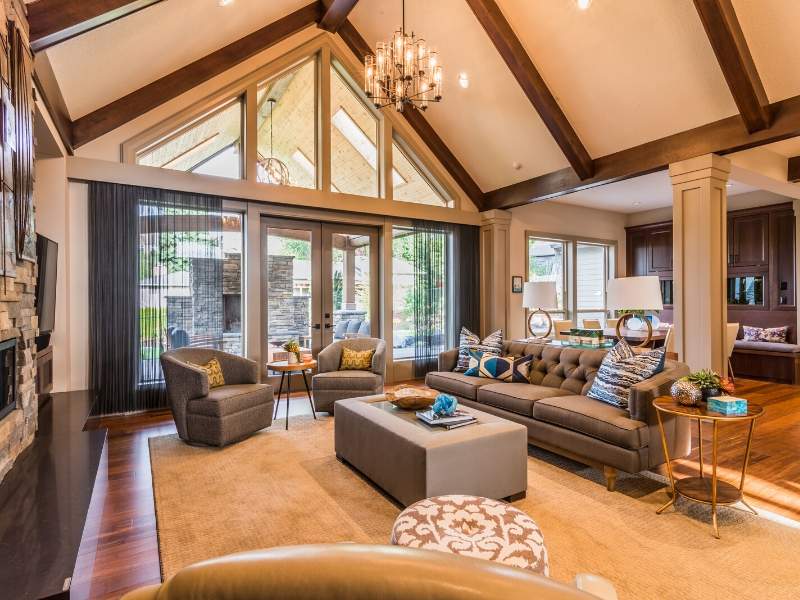 We've mentioned many times that light is an extremely important factor in any design scheme. Obviously, we're incredibly partial to natural light, as it affects both our circadian rhythm and our overall sense of well-being. So, as you start diving into your interior design, note that the aim is to maximize the amount of natural light available. If you don't have a lot of it, there are ways to enhance what little you do have. For example, one of the best interior decorating tips to enhance the light is to use mirrors to reflect it. We also suggest using lighter window dressings or blinds that allow more freedom to adjust your lighting.
Above all else, choosing window treatments should be done with care. Consider the room in question. What do you do in that room? If it's the kitchen, by all means, let in the light! However, if it's your bedroom, go for a little more flexibility. Think about something like a fine blind and a secondary blackout curtain. There are tons of options on the market, so take your time to consider them all.
Find the Interior Decorating Tips That Work for You
Though the process might feel daunting when you're starting out, interior design and decorating can be incredibly fun. The idea is to find the interior decorating tips that work best for you and then run with them. Ultimately, it's about creating a space that reflects your personality and style.
Images Courtesy of Canva.
Other Posts You Might Enjoy:
5 Interior Design Tips for a Happier & Healthier Home
The Ultimate Guide to a Minimalist Office Space
Lawn Care Tips to Storm-Proof Your Landscaping
Interior Design Tips for Spring & Summer
https://digthisdesign.net/wp-content/uploads/2018/04/3-Tips-to-Refine-Your-Interior-Decorating-Style.jpg
800
800
Melissa Moore
http://development.digthisdesign.net/wp-content/uploads/2016/11/OLD_DigThisDesign_logo.jpg
Melissa Moore
2018-04-20 08:00:02
2021-01-16 10:01:13
3 Interior Decorating Tips for Great Results