Sustainable accents in decor is one of the most important components of commercial space. While its value is indispensable in cafes and restaurants, in other spaces like colleges and offices, decor can reflect the organization's vision. 
2022 Trends – Sustainable Accents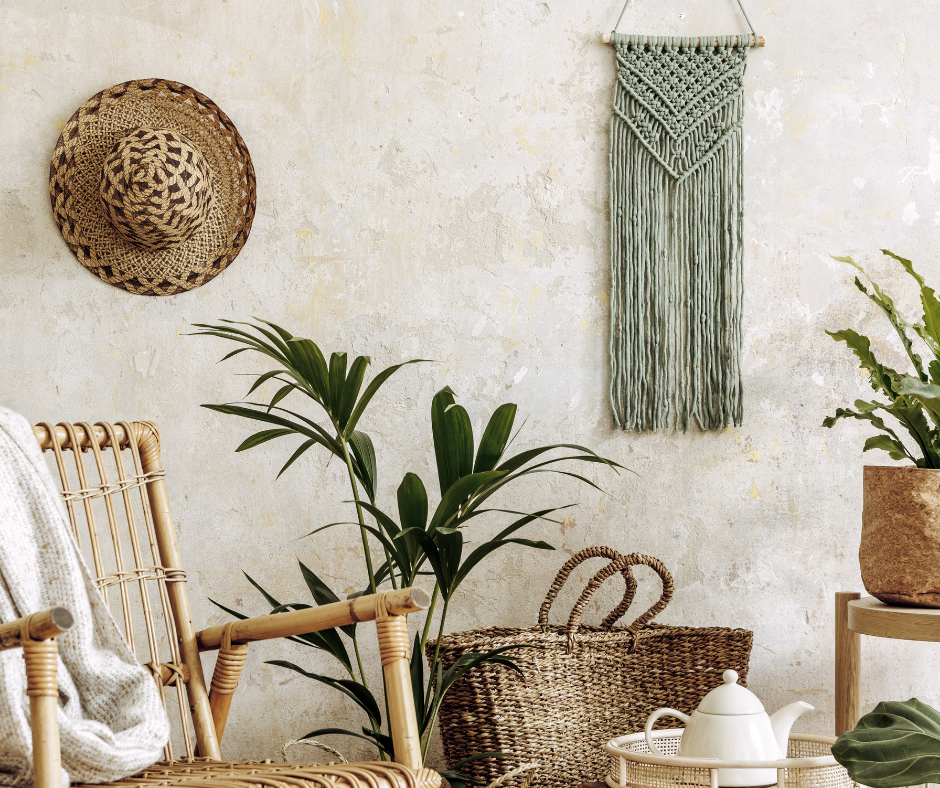 In 2022, moving to sustainable alternatives is a wise choice. There is a huge demographic which has shifted to being eco-friendly and is eager to make lifestyle changes. 
Sustainable accents can help you target a new customer base. They stand out and heighten the beauty of the place while carrying a message. This is what we stand for. 
Here are eight sustainable accents you can incorporate into your decor to hop on the trends. 
Flatweave and Hand-Knotted Rugs
Rugs are a common accent that most properties use. It's time to spice up the old rug. Get a flat weave or hand-knotted rug instead. 
These rugs can be customized to showcase your company logo. You can get it in a variety of sizes, colors, materials, and even in different weave constructions. 
These rugs are truly artwork. Look for rugs that don't use chemical dyes. Chemical dyes are toxic to the environment and handle at least 17-20% of total water pollution.  Water-based pigment ink or dyes extracted from natural materials like fruits, and vegetables are the alternatives you want to look for. Make sure that the materials are sustainably sourced too. 
Sustainable Wood Paneling 
Wood paneling can make your place look much more stylish. Balance out cool-toned wood with warm accents like tan walls, orange chairs, or raspberry cushions. 
You can also go for a mix of textures. Rustic wood veneer panels with marble are safe and give an air of luxury. 
Sustainable wood panels do not pollute the environment and are nontoxic. It's also made from recycled wall materials. 
You can pick from a range of panel sizes, materials, panels, patterns, and tones to create a unique look. 
Handwoven Baskets 
It doesn't get more sustainable than this. Handwoven baskets make for beautiful art pieces and they're generally locally sourced. If you can find a local artisan, even better. You can support local trade.
You can use the basket to store fruits at the reception. You can also place succulents in them. They will act as great centerpieces. 
Some suitable materials to look out for are Sabai, Nylon, and date palm leaf.
Artificial Green Wall
Create a modern interior design with an artificial green wall. A green wall is a great idea for restaurants and offices. It provides great ambiance and infuses the place with greenery. 
They also act as noise absorbers. They can reflect noise, giving people a peaceful environment.
It is important that you get an artificial green wall and not a real one. A real green wall sounds better for the environment, but in reality, it is not sustainable at all.
A real green wall will need watering channels, lighting, and energy. This takes a toll on our already limited resources and also your finances. 
A fake green wall does not require all of this. It acts as a perfect replica, as it can even mimic the textures and movements of grass. 
You can also arrange the panels in a way to showcase a logo or spell out a message. 
Indoor Plants in Tall and Egg Pots
Indoor plants are another great trend to jump on. They clean the air of the space that they're in and also infuse it with life. 
Most commercial properties only have inanimate objects as decor items and while they add aesthetic appeal, they also make the place look lifeless.
Including plants in the property increases the productivity and creativity of people. Overall, it provides a friendly atmosphere to spend time in. 
However, there is nothing new about adding indoor plants. We suggest a variety of tall and egg pots to store your plants in. 
You can pick out different colors depending on the shades of your property. Orange and blue go really well, and so do white and gray. It all depends on the aesthetic you want to go for. 
Vegan Leather
Leather couches, chairs, loungers? A big no. If you want sustainable accents, get rid of all the leather you have and switch to vegan leather. 
Real leather needs heavy chemicals for the dying and tanning process. It also requires a lot of water and energy. Apart from all that, cattle ranching for meat and leather accounts for 80% of the deforestation rates. 
Vegan leather is a much more sustainable alternative. It usually uses synthetic and thus only has a third of the environmental impact of cow leather. 
Try to look for bio-based materials as they are the cleanest alternative available. They are made with natural resources like pineapple leaves, apple waste, and cacti. 
Carbon-Neutral Countertops
Installing stunning countertops in an open kitchen or in the bathrooms can make a major statement for a commercial property. However, the environmental impact is enormous. 
Granite, the most common choice, is non-renewable. It can also release radon if it hasn't sealed properly. 
Many companies have come up with more sustainable alternatives, like Teragren. They use the Moso species of bamboo, which is renowned for being tough to manufacture a variety of bamboo surfaces. 
Bamboo captures and sequesters carbon, and hence, these countertops are carbon-negative while being manufactured. Not only that, the company also ensures the means of transportation don't add to the carbon footprint. 
Get Rid of the Fast Furniture
Fast furniture is one of the worst things for our planet. So, if you're planning on investing in a new plush chair, or an ornamental table, go for an individually crafted piece.
This makes your item truly unique. Also, ensure that it has been made with renewable materials, unlike fast furniture. Fast furniture exploited plastics and chemicals. 
Apart from not being sustainable, they also have poor construction, which leads to them having a short lifespan. Meaning you have to throw them away and contribute to a landfill crisis.
Other Posts You May Enjoy:
CLEANING SERVICES YOU NEED TO KEEP YOUR HOME LOOKING ITS BEST
HVAC SYSTEM CLEANING ROUTINE FOR HOMEOWNERS
AIR DUCT CLEANING | 5 REASONS TO CLEAN AT HOME
Share This Story, Choose Your Platform!