Remembering my guy friend's dorm rooms back in college I don't recall there being much of a thought out design.  As I recall it, there were a plethora of band posters and maybe a few half-naked chics adorning most of the available wall space.   But, maybe you're a Mom sending your son off to college in style, or maybe you're a young man with a touch of fashion sense…  at any rate, here are some masculine dorm room designs to get your creativity flowing.
All American Dorm Room Design
Simplicity Rules this Dorm Room Design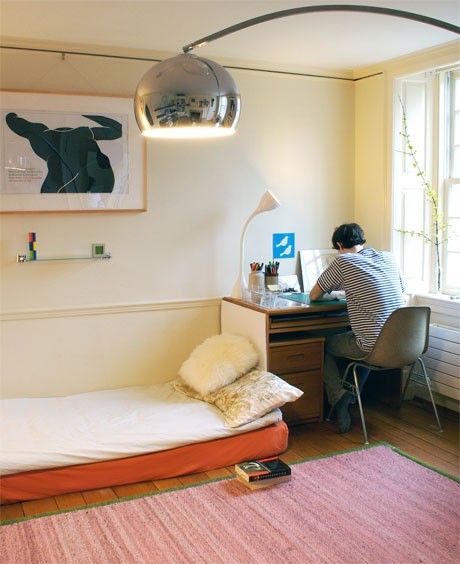 Dorm Room Classic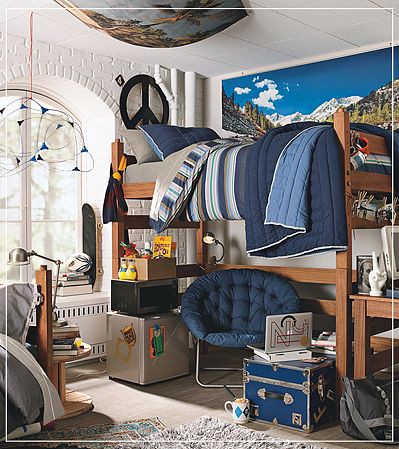 You Might Also Like...