Smart home appliances are all the buzz in today's technology world. Everyone is looking for connectivity, and our home plays a big part in that. Connecting our homes with our phones should make our life simpler, but does it?
Are Smart Home Appliances Safe?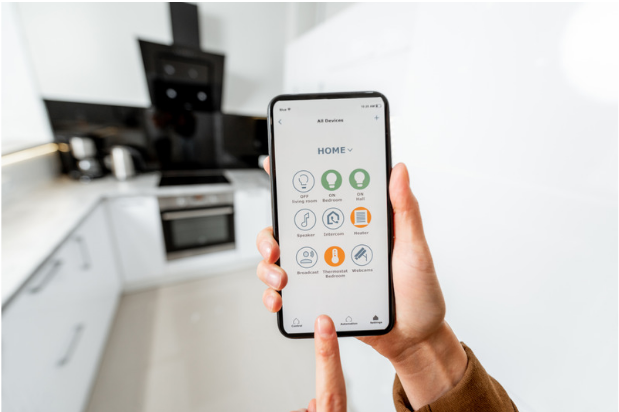 Smart appliances are growing in popularity offering voice-control, refrigerators with online ordering capabilities and washing machines with Wi-Fi, all sounds good, right? We all want to keep our home up on the latest in home technology, but we need to be smart about it.
The fact is, unlike with smartphones and computers, there is very little support and updates to keep them smart which becomes problematic over time. I am not saying smart home appliances aren't the thing to have, I just think we all need to know the ins and outs of the smart appliance before making a large investment. Here are some facts you need to be aware of before purchasing one of these smart home appliances.
Are Smart Appliances Hackable?
The answer is…yes. In the past, well know appliance manufacturers had vulnerabilities with their products. These hacks included the following:
Hackers gained access to devices using fake accounts.
A refrigerator was hacked to send out spam emails.
Another well-known refrigerator brand left Gmail credentials open to attack.
Understanding that smart appliances might have the credentials like your Wi-Fi passwords that can be hacked is scary. No more are we just worrying about not using common passwords that could be hacked, now it's our smart appliances so it is something to consider. It stands to reason that with any smart technology it needs to be secure and appliances need to work without interruption too as we depend on them for every day life in our homes. Like with any product, be it our car, phone, or appliances we need it to be dependable.  Appliances have always had long lifespans and with the added technology it can complicate this in a few ways, one must ask themselves is it worth the headache.
What About Smart Appliances Warranty?
Appliance brands typically design their products mechanical and electronic components to last 10 years on average use. Here's the problem with the smart part, most don't guarantee how long they will supply software support for a connected device. That kind of takes the smart out of the machine, wouldn't you say?
As we all know it is updates that protect our devices from potential security issues, along with app features. There are some appliance manufacturers that guarantee long-term support, but many do not. You need to read the fine print on any smart appliance to make sure that their smart technology support will be around as long as their mechanical and electronic components are, otherwise it's not worth the added expense you pay for a smart appliance.
What Brands Carry Long Term Support?
We feel it is important that any brand offering smart technology offers the support to keep it up to date for the consumer that is trusting them enough to buy their product. Here is a list of appliance manufacturers that carry a long term support for their smart appliances:
GE/CAFE/Haier/Hotpoint/Monogram – Claims to have the ability and the infrastructure to update their products from a security perspective. They plan to have updates up to 10 years.
Samsung – They will warranty all of their U.S. customers for the period of their warranty and beyond for critical security vulnerabilities.
Dacor – All of their products are Wi-Fi connected which allows for OTA updates as necessary.
Electrolux/Frigidaire – They claim to provide support and security updates for connected products for the life time of the product.
Bosch – Their products are constantly reviewed and kept up-to-date. All security updates are provided free of charge. Consumers can find details on this in the terms of use of the Home Connect app.
Conclusion
Smart home technology should make our lives easier or it's not smart. It is imperative that  they do not make us vulnerable to hacks and jeopardize our security by giving out personal credentials, opening us up for cyber attacks.
Investing in a smart appliance that will not guarantee support for the life of the warranty is going to make it a lame duck. You want to read the fine print to make sure the money you are spending on this really cool technology is worth it.
Sometimes keeping things simple is the best way to go.
Other posts you might enjoy:
What Makes Technology Disruptive?
Home Automation – Top 10 Types of Technology
Do Smart Technology Upgrades Add to Your Homes Market Value?
Share This Story, Choose Your Platform!