Over 3 billion people use android's operating system, making it the most widely used OS in the world. Since its first release in 2008, Android has had 12 versions, with each version better than the last! In the current version, Android 12, the operating system boasts many useful features that can improve your smartphone experience.
We will detail in this article the top five Android features that can come in handy in your everyday smartphone use. Whether you're already an Android user or you're looking to make the switch from the iPhone, you'll learn something new! Keep reading to learn how to screen record on Android, make multiple user profiles, maximize accessibility features, and many more.
5 Android Features To Enjoy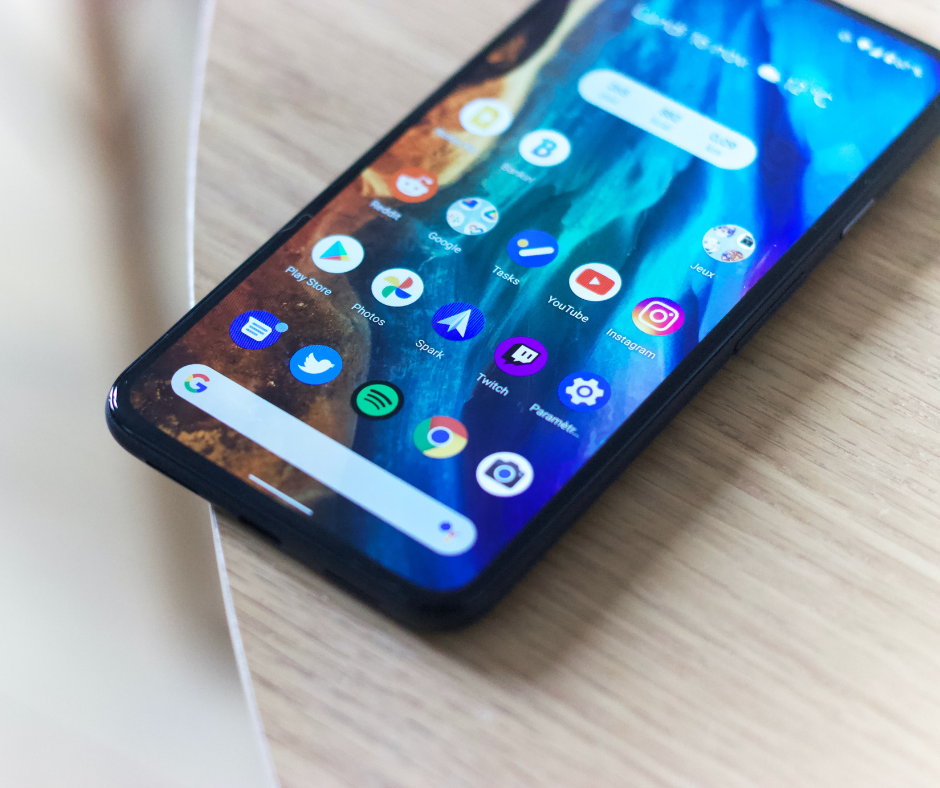 1. Screen record
Do you want to save a video of cute animals but can't find the download button? With Android, you can record what shows up on your screen. To learn how to screen record on Android, follow these steps. Swipe twice from the topmost part of your screen, and find the Screen Record icon. If the Screen Record icon does not show up, tap the Edit icon. You will find the Quick Settings window, where you can add Screen Record to your shortcuts.
After clicking Screen Record, the screen will display a countdown. Your recording will start after the countdown. When you're done, tap the Screen Record icon again, and viola! You can now access the video on your Gallery app.
2. Search your screen
Gone are the days when you had to switch apps to find more information on what you were reading. With Android, not only can you search a highlighted text, but you can also search your entire screen with the tap of a button. Try this feature by activating Google Assistant and tapping "What's on my screen?" In seconds, Android will get back to you with relevant results. Convenient, right?
3. Multiple user profiles
This feature comes in handy when other people are using your phone. Using multiple user profiles, you can switch profiles and hand over your phone without worrying about them seeing your sensitive information.
To add a user profile, go to Settings. Under Device, click Users & Profiles, then you will see your existing profile and an option to add a user or profile. Click the + button, and you will have an option to add a User or a Restricted Profile. Users can install their apps and store their files, while Restricted Profiles can only access apps that you allow them to.
4. Clear all app windows
Want to free up some RAM? Android allows you to clear all app windows with a single tap instead of individually swiping apps to close them. You can simply open the app switcher and tap Clear All. Once all your recent apps are closed, your screen will display "No recent items," and your phone will return to its normal speed.
5. Digital Wellbeing
With social media becoming more and more addictive, it's important to maintain a healthy work-life-phone balance. Luckily, Android's Digital Wellbeing feature allows you to restrict your and your family's phone use and decrease your screen time. It helps you observe sleep hygiene and parental controls.
You can find several features under Digital Wellbeing. Go to Settings and tap Digital Wellbeing. Here are the features you can try out:
a. Bedtime Mode
When endless scrolling keeps you up at night, use Bedtime Mode to help you wind down and get your eight hours of sleep. This disables your notifications and changes your screen's color profile to grayscale, so it'll be easier on the eyes.
To use, turn on Bedtime Mode and select Based on Schedule. Customize your sleeping and waking schedule to the hour, and get a full night's rest. You can also opt to automatically set your phone to Bedtime Mode when you charge your phone.
b. Work Profile
Using the same phone for work and personal life can make it difficult to set boundaries. By separating work and personal profiles, you can temporarily disable work apps so you can leave work at the office.
To use it, go to Settings. Under account, create a Work Profile. You will access your work apps by swiping up from the bottom part of your screen, tapping the Work tab, and selecting the app you want to use.
c. Family Link
The Internet can be a scary place, especially for children. With Android's Family Link feature, you can limit your child's phone use and set ground rules. 
The Family Link feature works best when you download the app on Google Playstore. In the app, you can view how much time they use certain apps, approve or restrict app downloads and in-app purchases, and track their location. You can also customize their allowed screen time, block select apps and websites, and lock your child's phone remotely.
d. Focus Mode
If you find it difficult to concentrate with notifications popping on your screen, Focus Mode may be for you. From the name itself, Focus Mode allows you to cut down on the distractions and focus on getting work done.
With Focus Mode, you can choose to temporarily disable notifications and use selected apps. To use Focus Mode, go to Settings, and under Digital Wellbeing, tap Focus Mode. Tick off the apps that usually distract you from your work, such as Facebook, Instagram, and Twitter.
Lastly, you can schedule how long you want to block these apps and notifications. This is optional, but it helps you stick to your work schedule. Focus Mode will automatically be disabled after the schedule you've set, but you can manually turn it off in the Settings as well.
Conclusion
We link our phones to our everyday life. Learning these features can maximize your use of your gadgets and help you live your best life on the screen and beyond it, too. 
These features are only some of Android's best efforts to make their user's experience easy, convenient, and useful. For Android updates, news, apps, games, and how-to's, visit CellularNews.com for more.
Other Posts You Might Enjoy:
The Increasing Need For Smart Security Technology
Stunning Photographs Captured With Your Smartphone
5 Ways To Turn Your House Into A Smart Home
Share This Story, Choose Your Platform!