Living in a world where convenience and ease of use are top of mind is wonderful, and we increasingly experience this daily. Real estate is an industry that has been disrupted by tech — even more so by Artificial Intelligence. For people searching for homes or apartments, sifting through hundreds of listings is not viable if you have a busy schedule. Then you have to consider all the open houses you attend, most of them unsuitable for your needs. Your efforts are often in vain; however, this will soon be a thing of the past. AI in real estate is groundbreaking and will change how we find a place to stay. In this article, we will unpack how AI agents can help you find a place to rent. 
Here's How AI Agents Can Find You Rental Property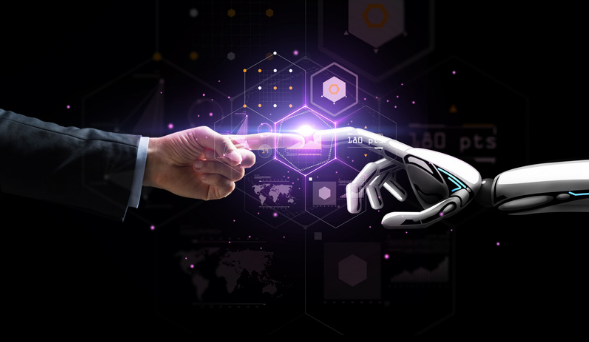 A Positive Vision of Disruption
Creating something innovative in the tech space is a massive win. But creating something that goes beyond innovation and solves a pain point — now that is a winner! And this is precisely how we would describe Renty AI. They have been clear on their vision: to create an unparalleled platform that harnesses AI's power to simplify and enhance the way people search for their dream homes. Additionally, their vision further demonstrates their ability to offer a tailored solution by removing the countless hours spent searching for an ideal apartment. 
What Makes Renty AI Agents Different?
The unique aspect of this AI agent is that the system empowers you by providing you with only the necessary information to make an informed decision. And the reason for this is that the decision-makers at Renty AI understand how valuable your time is. This was a solid motivator to create a system that is intelligent enough to serve your needs not only better than before but faster, too. 
Because AI powers the system, it scours the internet searching for local properties across America, particularly Los Angeles, and is now easier than ever.
There is, unfortunately, a trend whereby those house hunting in LA find it challenging to find suitable accommodation. Renty AI agents handpick prime locations based on your preferences and requirements to alleviate this, meaning you will no longer find it difficult to find an apartment in LA and its surroundings. The system takes it further by evaluating the location, amenities, price, and landlord credibility. 
One-Stop Solution
Having a one-stop solution at your fingertips is a dream come true. And makes house hunting an enjoyable experience. And since convenience is top of mind, it makes it easier to search for a cozy apartment or ground-floor townhouse easily. Furthermore, the platform's easy-to-navigate user interface allows you to navigate the plethora of properties effortlessly. An excellent feature is how customizable the platform is. You can search, filter results, and save your favorite listings if you wish to return to them at a later stage. 
Transparency and Trust
A pivotal standout for Renty AI is transparency and trust. They believe in sharing knowledge with potential renters so that they can make informed decisions. Trust and transparency are at the heart of business operations. And because deciding on a place to live is an important, life-changing decision, you can rest assured that Renty AI will provide detailed information in real-time, empowering you to decide with confidence.  
Finding Your Home
This unique and revolutionary way to find a home is making serious strides in the real estate industry. And we only see AI agents become the cornerstone of property leasing. Whether you are looking for a home in Hollywood, Koreatown, USC, West LA, etc., you can find suitable accommodation with this system. And we understand how overwhelming the property search in Los Angeles is. Many major cities have similar challenges, but those days are over.  
The advent of Renty AI has changed the apartment-hunting landscape forever. The seamless system is not only efficient, but it serves a purpose, one that adds value to millions of renters. You might have wondered why Los Angeles is the pilot for this system. As mentioned, LA is one of the most difficult cities regarding property searching and rent prices. So, this provided a fantastic opportunity to highlight the depth of the Renty platform.  
LA is a diverse city and contains multiple neighborhoods featuring every lifestyle you can think of. LA, in particular, demands a comprehensive and intelligent approach to apartment hunting. The Renty platform specifically caters to the nuances and preferences of the city. The platform's hassle-free experience and robust AI agent ensure that every aspect of apartment hunting is considered, leaving you with a fully customized, curated selection of properties.  
Conclusion
In a city like Los Angeles, there are countless reports of individuals who are dissatisfied with the current process of finding a home. For years, both locals and out-of-towners have experienced this issue. However, with the advent of AI agents like Renty AI, there is finally a solution that will propel the real estate industry to new heights. In the domain of property leasing, Renty AI's solution offers a tailor-made experience, only curating properties that match your specific requirements. 
Other posts you might enjoy:
Artificial Intelligence Role in the Interior Design Industry
The Benefits of Using ChatGPT Writing Prompts
Share This Story, Choose Your Platform!