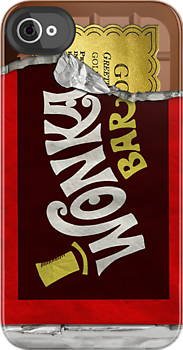 "I've got a Golden Ticket…"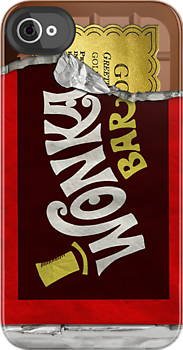 We thought that the VW Minibus iPhone case was cool – but this Golden Ticket iPhone case made us sing!
Talk about carrying around a little bit of luck and little reminder of that child in us that dreams of chocolate rivers, geese that lay golden eggs and, of course, snosberries!
You can grab your own Willy Wonka iPhone case at RedBubble.