Being a mom doesn't mean that you have to look frumpy. There are a couple of simple, easy tips that all moms can follow to pull together a look which do not require a lot of time or effort.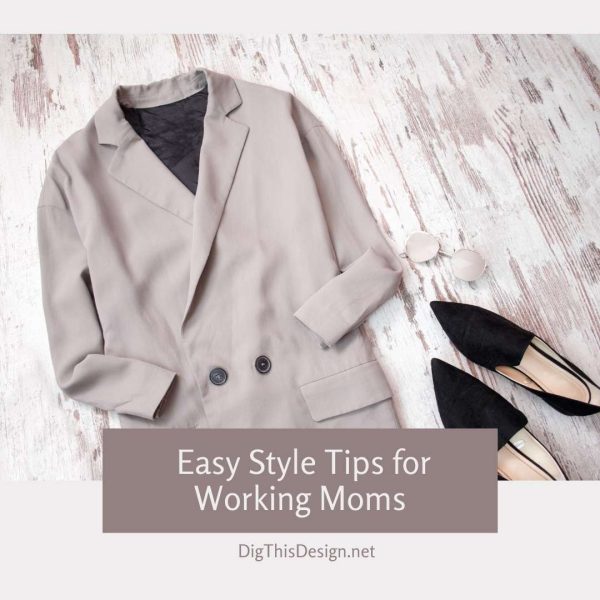 Flat Shoes
Flat shoes such as ballerina shoes are a must have staple in your closet. Flats are inexpensive, comfy and can be worn with any type of clothing. They can be simple all the way up to dressy. Flats come in all different styles such as plain, leather, floral, or with embellishment – the options are endless! Look for flats that are comfortable that you are able to walk around in all day and can be paired with a number of different outfits.
Fabrics
Avoid wearing delicate fabrics such as silk or anything that is dry clean only. Especially being around kids, your clothes are likely to get dirty and delicate clothing takes time and money to keep clean. The best case scenario for moms is to wear anything that can easily be washed at home.
Blouses and Tunics
A trend that's emerged the last couple of years is to wear beautiful tunics and flowing blouses. Tunics and blouses not only make you seem slim but also flatter your figure. They can be worn with slacks, jeans, leggings, shorts, or tucked into a skirt. Blouses have pretty embellishments such as lace trim or beading and come in every color or print imaginable.
Stylish Cardigans
Cardigans are a wardrobe essential especially if you're a mommy on the go. Cardigans are great for layering purposes and pull any outfit together. You can throw on a cardigan with pants, a white t-shirt and it'll instantly make your outfit pop. Cardigans also make tank tops and shirts versatile for the changing seasons such as spring or fall.
Accessories
Changing up your look and outfits are super easy with accessories. Bracelets are best for mommies as scarves or necklaces can be yanked on by toddlers. Accessories such as bracelets are easy but show some effort. Bracelets come in any type of color and have many embellishments and designs.
Makeup for Moms
Lastly, being a mom does not mean you don't need makeup or that you don't have time. Putting on makeup does not have to be time-consuming. All you need is concealer (for those sleepless nights) or powder, mascara, and blush. You will be done with your makeup in less than five minutes!
The best thing moms can wear is CONFIDENCE! If you want to dress up, accessorize, or wear makeup, do it because you love yourself in it. It should never be for someone else or to uphold an expectation of what others think you should be as a working mom. It's all about loving yourself.
Images Courtesy of Canva.
Share This Story, Choose Your Platform!