Jackets are more than just a means to keep warm; they've evolved into significant fashion statements. And when looking for style cues, a vast majority turn their eyes toward celebrities. According to statistics, for 53.4% of people, celebrity influences play a pivotal role when it comes to purchasing decisions. Given this immense influence, it's no wonder that celebrity-backed jacket trends quickly find their way into our closets. 
Dive in as we explore the latest in jacket trends that the stars are endorsing, serving as your inspiration for the next wardrobe addition.
6 Celebrity-Approved Jacket Trends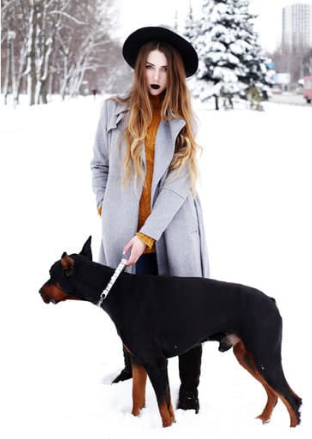 Puffer Jackets: The Double-Sided Delight
One jacket trend that has managed to turn heads and catch eyes is the reversible puffer jacket. Offering two distinct styles in one, it's like getting two jackets for the price and space of one. Previously associated mainly with outdoor adventures, puffers have evolved into urban fashion essentials, and the reversible feature adds a whole new layer of versatility. 
Celebrities like Emily Ratajkowski and Katie Holmes have shown just how game-changing a reversible puffer jacket can be while rocking both on- and off-duty styles. One side could be a muted, neutral tone, ideal for more subdued outings, while a quick flip reveals a vibrant or patterned side, perfect for making a bold statement. This trend not only champions style but also sustainability, reducing the need for multiple jackets. The reversible puffer is a testament to how practicality and fashion can go hand in hand.
Bomber Bliss
The bomber jacket has humble beginnings. Originally designed for pilots, its snug fit and warmth were ideal for high-altitude conditions. But as with many things, what starts in a niche often spills out into a broader culture. The bomber jacket has done just that, becoming a fashion staple for the chic and street-savvy. 
Recently, celebs like Kylie Jenner and the rest of the Kardashian family have been seen wearing bomber jackets with casual clothes like jogging pants or even fancy dresses. Thanks to them, we see that whether the jacket is shiny satin or tough leather, it can make any outfit look even better. So, the bomber jacket has moved from the cockpit to our everyday closets, showing its style and flexibility.
Trench Tales: The Return of a Classic
We cannot talk about jackets without acknowledging the trench coat. This double-breasted, belted marvel, with its military roots, is the epitome of class. Today, we see celebrities like Meghan Markle and David Beckham donning trenches, not just during rainy London days but as an elegant touch to their ensembles. 
These stars have played with the classic—think bright colors, cropped lengths, and unique fabrics—ensuring the trench stays relevant in the ever-evolving world of fashion.
Leather Luxe: Beyond the Biker Chic
Gone are the days when leather jackets were the sole territory of bikers and rock stars. These jackets have evolved beyond specific groups, becoming a favorite for fashion lovers. High-profile celebrities, such as the Hadid sisters, wear leather jackets daily, making them suitable for a variety of occasions, be it a runway show or a casual day out. 
Whether they are paired with elegant, flowy dresses or everyday distressed jeans, they certainly have an edgy vibe. Because they shifted from a symbol of rebellion to a widely accepted fashion item, they've definitely become a staple in today's fashion world, bringing charm and versatility.
Tailored Blazer Transformation
Blazers, traditionally seen as office wear, have taken on a new role. Nowadays, they're not just for business meetings. Many famous people, including Kaia Gerber and Hailey Bieber, are choosing blazers that stand out. 
Imagine wearing a blazer covered in sparkles for a fun evening out or one with colorful designs for a weekend get-together. These blazers aren't just about keeping you warm; they're about making a statement. They're more than just jackets; they're a way to show off your style and become a talking point among friends.
Capes and Drapes: The Dramatic Flair
Lastly, let's address the most theatrical of the lot: capes. This isn't about superheroes, but about bringing a touch of drama to the mundane. With actresses Connie Britton and Sandra Oh showcasing capes on the Emmy's red carpet just this past fall, it's clear that these are back with a vengeance. 
Whether it's a full-length velvet cape or a short, flowy one paired with a cocktail dress, the message is clear: be bold, be dramatic.
Conclusion
In conclusion, the world of jackets is vast and ever-evolving. From the rugged bomber to the ethereal cape, celebrities have shown us there's no one way to rock these staples. So, whether you're revamping your wardrobe or just looking for a fresh way to style your favorite jacket, take a cue from the stars. After all, fashion is about expression, and with these celebrity-approved jacket trends, you're bound to make a statement.
Other posts you might enjoy:
What's Happening In Winter Fashion Trends for 2024
What Is It About Biker Fashion's Popularity?
10 Trendy Fashion Outfits for Women Must Have for the Winter
Share This Story, Choose Your Platform!