If you already wear contact lenses, then you are aware of the importance of finding the best contact lenses for you. While contact lenses are easy to wear for most people, unfortunately, they create issues if you don't make a good choice. Speaking of choices, opting to purchase these products through the internet is a lot easier. Yet, it doesn't mean that you don't need to take your time to decide which ones to buy.
As you will quickly understand if you have a look at Misaki contacts – best contact lenses online, buying contacts online is a great option. Now, I will help you understand how to choose the best contacts for you. Next, I'll take you through the process of buying them online. Let's take it one step at a time, though.
Online Buying and Selections of the Best Contact Lenses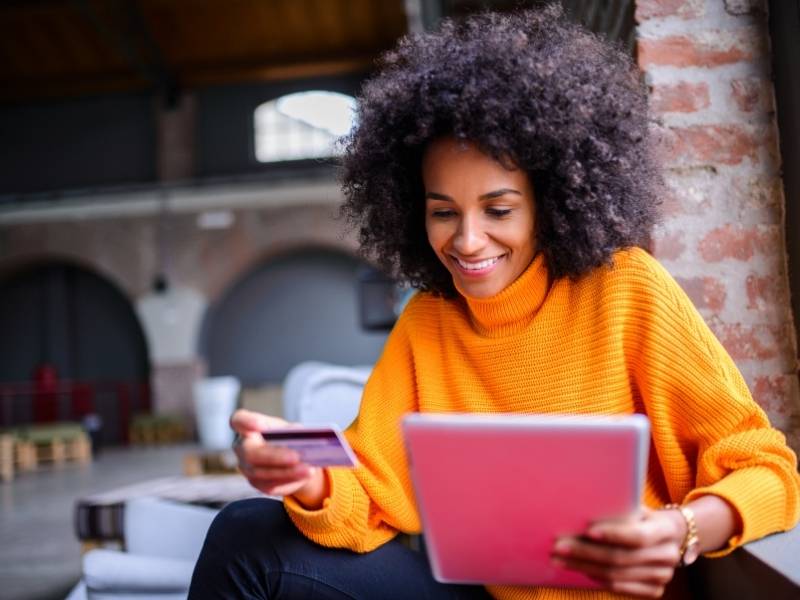 For the first step, start by choosing the best contact lenses for you. After all, you must find the perfect product to buy, so, let's now focus on that. Below, are a few tips on how to choose the very best contact lenses for you.
1. Get a professional eye examination.
This is the first step to take during this process. Getting a thorough examination is important for acquiring a prescription for the strength of your lenses. In addition, this will also help you figure out the shape of the contacts that fit you perfectly because of course, you want them to be comfortable. That's why visiting an eye specialist is a must.
If you want to get a pair of colored lenses to wear as an accessory, you might think that visiting these specialists isn't at all necessary. However, then you are absolutely wrong. Even if you don't need a prescription, getting an eye exam and going through the fitting process still helps with the right decision. Plus, you might think that you have no issues with your eyesight, but you don't know for sure until a doctor confirms it. So, make sure not to skip this step.
2. Consider how often you wear them.
After you get your eye examination, then you can go shopping right away. Yet, that's definitely not the case and you still need to be patient. Before you add any products to your cart, you should actually think about how often you will wear your lenses. This will help you decide which types of contacts you actually need.
For example, if you are planning on wearing these only on certain special occasions or the weekends, then you might consider soft lenses. On the other hand, rigid ones are made to be worn full-time if you want them to remain comfortable on your eyes. So, if you are planning on wearing lenses every single day, then you can choose either soft or rigid ones. But, if you want to wear them occasionally, then soft ones are the right choice for you. Click this to get more tips on how to choose your lenses.
3. Decide how much time you can devote to caring for these.
I assume you already know that the contact lenses you buy will need to be properly cared for and maintained. You need to clean them on a daily basis in order to avoid any infections. Soft lenses are replaced more often, which means that they will require less care than the rigid ones. However, if you are ready to put in the necessary effort into maintaining your lenses and keeping them in great shape, then you can go for the rigid ones that will last longer. Of course, if you don't feel like having to worry about maintenance, you can always go for the disposable options, i.e. lenses that are thrown away at the end of the day.
4. How to buy them online.
Hopefully, the above three tips will help you decide on the type of lenses that you want to purchase. Yet, there is still one more thing left to do. I'm talking about the fact that you will have to learn how to buy these online. First things first, you must locate some great online shops selling these products and choose a reputable one from which to buy your lenses.
After finding a good shop, you'll need to go through all of the standard steps of ordering products online. Of course, there will be one extra step necessary in case you have a prescription. Basically, you will have to enter those prescription details, so that you can get the very best products and ensure a perfect fit for your eyes.
In conclusion
We hope you find these tips helpful and give you enough information for a successful online shopping experience as you search for the best contact lenses. If you have any other suggestions, please leave them in the comments below. Also below you will find links to more great articles about ALL things DESIGN for your home or business.
Images Courtesy of Canva.
Other Posts You Might Enjoy:
Why Mold Removal is Essential for Your Family's Health
3 Healthy Recipes That Actually Taste Good
The Importance of Weed Control for a Healthy Garden
Share This Story, Choose Your Platform!