Healthy Summer Cocktails
I believe in making healthy choices and living a healthy lifestyle. I also believe that every now and again you need to be allowed to sit down with friends and enjoy healthy summer cocktails together. Now that doesn't mean loading your body up on empty alcohol calories. I think just like your food choices you can select ingredients that are real and offer real nutrition without a lot of empty calories. Today I am going to share with you one of my favorite summertime clean drink recipe along with 4 others of our "Clean Drink Happy Hour" top picks .
Patty's Paradise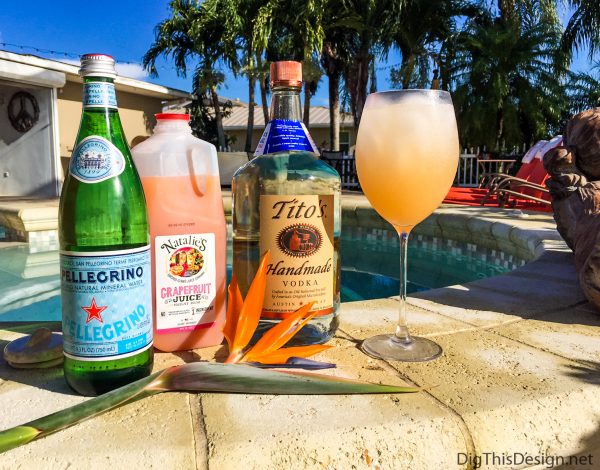 INGREDIENTS:
1 – Shot of Tito's Vodka (a premium gluten free choice)
Pellegrino Sparkling Water
100% Grapefruit Juice
DIRECTIONS
Fill goblet with ice. Pour one shot of Tito's vodka over ice. Add Pellegrino until goblet is 3/4 full. Add a splash of fresh or 100% grapefruit juice.
Watermelon Dream Martini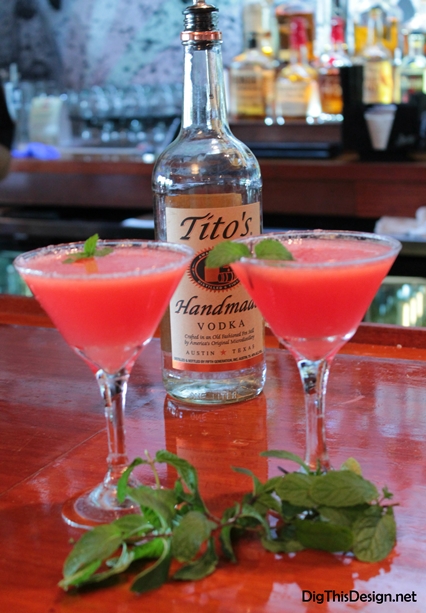 INGREDIENTS:
4oz. – Tito's Vodka
2oz. – Seedless Watermelon Puree
6 – Mint Leaves
Mint Sprig for Garnish
PUREE RECIPE:
1/2 lb. fresh seedless watermelon chunks with 2oz. light agave nectar, blend to puree consistency.
DIRECTIONS:
Shake vodka, mint leave, and watermelon puree with ice and strain into chilled martini glass.
Ginger Blossom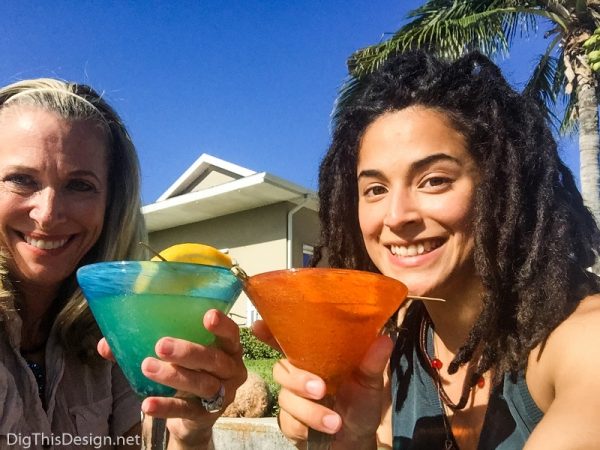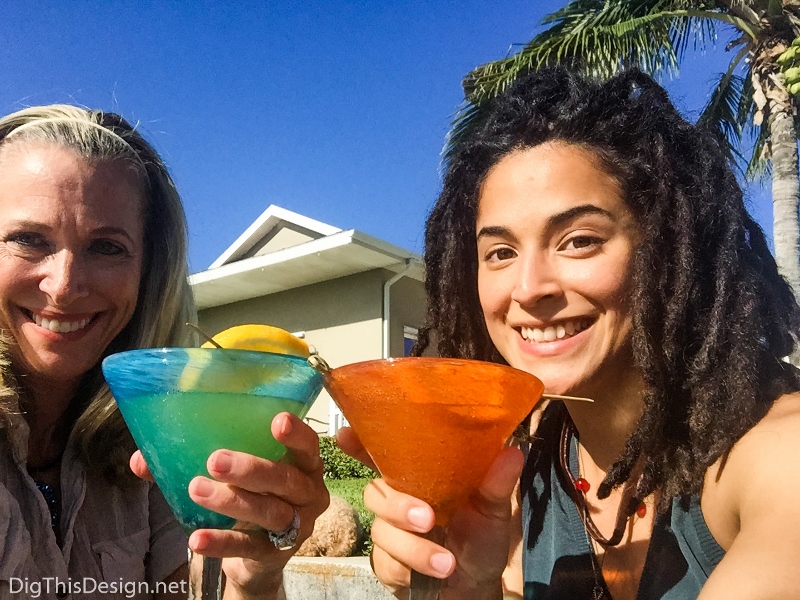 INGREDIENTS:
2 part Tito's Vodka
1 part Indian River Select Original Orange Juice
1 tsp of sliced fresh ginger – adjust to taste
1 part Pellegrino Sparkling Water
Ice
DIRECTIONS:
Chill glass with ice. Muddle fresh ginger in a shaker with orange juice and vodka. Add ice and shake well. Remove ice from glass and pour drink into glass and top with Pellegrino.
Vodka Infused with Mother Nature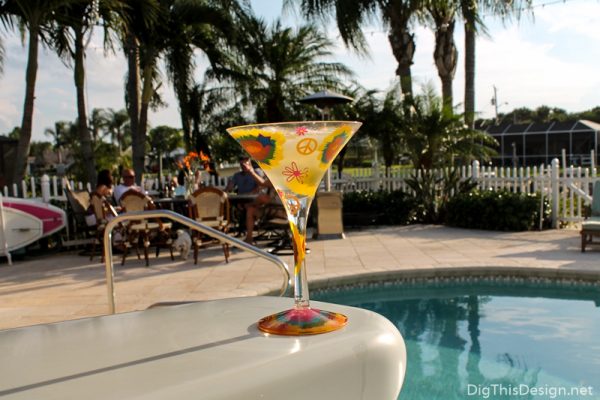 INGREDIENTS:
6 – Pineapples, skin removed and cut into cubes.
1 cup sliced ginger, skin removed.
1/4 cup rosemary (leaves only)
2 – 1.75 liters of vodka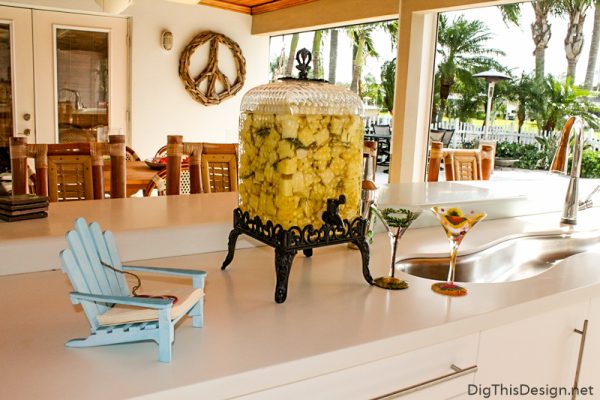 DIRECTIONS:
Take a 2-gallon glass jar and layer pineapple as the first layer followed by a layer of ginger and then rosemary. Repeat the process until the jar is filled to the top. Pour both bottles of vodka into the glass container to ferment for three days.
The Pear Sparkler

INGREDIENTS:
1.5 OZ. The Botanist Gin
4 oz. Prosecco
6 D'Anjou Pears
Whole Cloves
Lemon Zest of One Lemon
Juice of 1/2 a Lemon
1/4 cup of Filtered Water
DIRECTIONS
The puree should be prepared the day before you plan on making this drink. Peel and core the pears, stud them with cloves and roast in the oven at 350 degrees Fahrenheit for 20 minutes, then allow to cool completely in the refrigerator. Remove the cloves and blend on high speed with lemon zest, lemon juice, and water.
It's a hot one this summer and the best way to enjoy a hot summer is floating in a pool with friends and enjoying one of these healthy summer cocktails by clean drink happy hour!
Images Courtesy of Canva.
Other posts you might enjoy:
DIY "Fireball Whiskey" by Clean Drink Happy Hour
Clean Drink Happy Hour – Staying Warm with Hot Buttered Rum, Turkey, Chicken Chili, & Clean Cornbread
Clean Drink Happy Hour From Patricia Davis Brown and Friends; Rose infused Gin "Love Potion" Cocktail and Organic Chocolate Obsession
Share This Story, Choose Your Platform!