An occasion like the birth of a child or a celebration of a couple's wedding can be one of the most important times to throw a party. Not only do you receive gifts, but you give them to your guests as shower favors as well. So, what are some great favor ideas? We invite you to continue reading for some inspirations!
Do something personal like use your own crafts at home, or use gift bags and party favors, or leave your table centerpieces as gifts for your wedding shower or baby shower.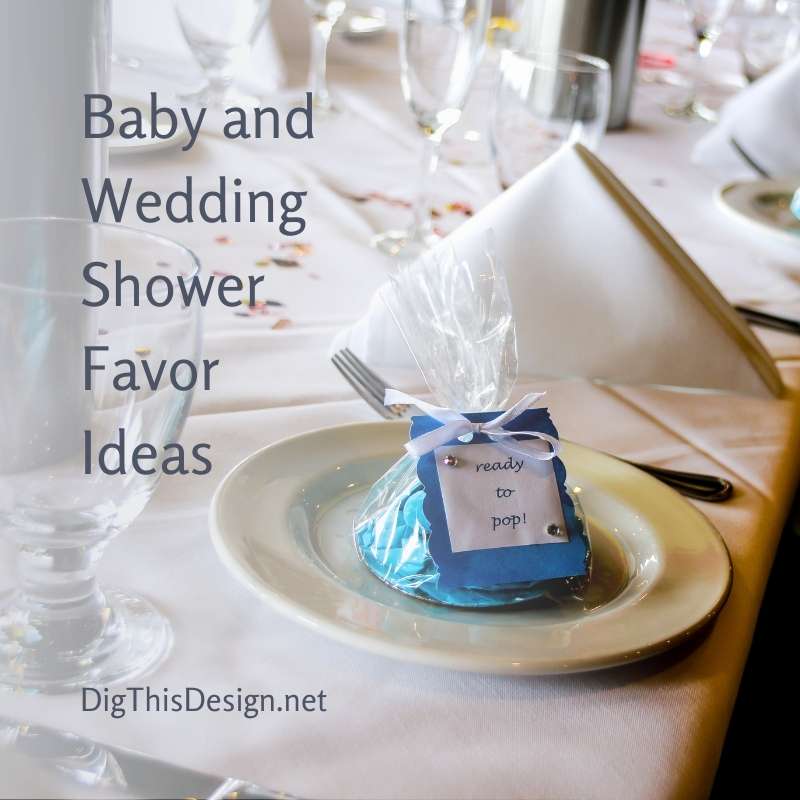 Use Favor Bags for Your Gifts
Use an entire theme for your Wedding or Baby Shower and create a themed gift bag full of gifts that all correlate together. Something feminine and lovely like a gift bag for a wedding shower or perhaps something silly and fun such as a bucket or basket for baby showers.
Wedding showers are usually more elegant and full of feminine energy. Use colorful bags to go with spa type items which is a great idea for shower favors.
Also, try a cute baby shower favor bucket can be filled with candies, cookies, toys or useful items alike. Guests can carry them home for their own children, grandchildren or as a cute summer bucket of their own.
Shower Favor Ideas with a Personal Touch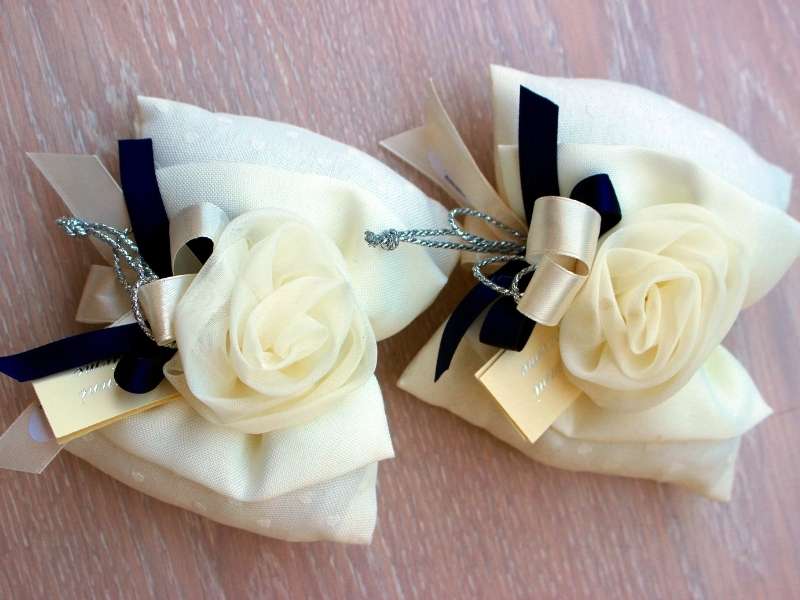 Nothing says you care like the personal touch of creating your own wrapping design. Using your own homemade arts and crafts to design something that shows you cared enough to take the time to make it, but it's fun as well!
This design features simple material that has been given a personal touch and a personal wrapping and created with something as simple as a tea towel or some cut out material and a string. It makes the wrapping one of a kind. This would be a great idea for a wedding shower – wrap up champagne, wine, hand soap or infused oils and your guests will get two gifts in one!
Centerpieces as a Gift at Your Shower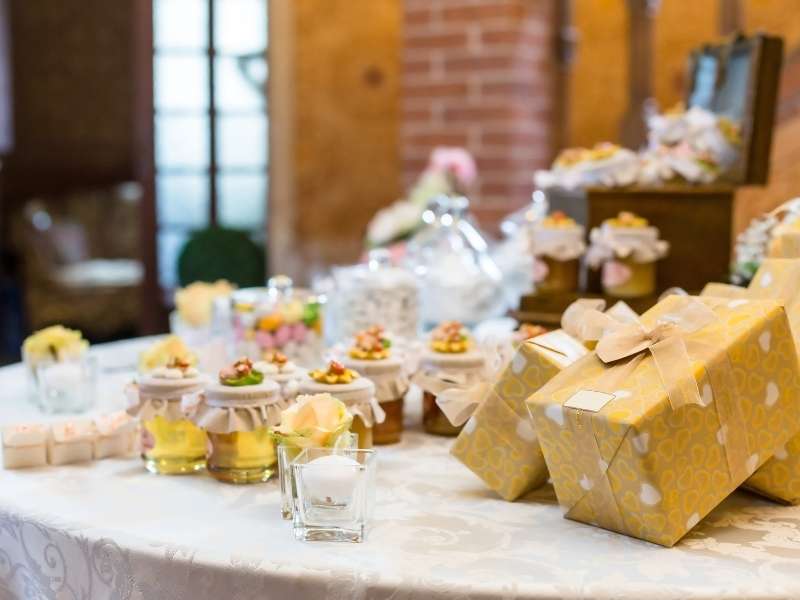 Centerpiece gifts are genius because they work dually as decor for your Wedding or Baby shower, but also are easy gifts to leave with your guests who've so graciously come to celebrate your big upcoming days!
Adorable cactus plants with personal thank you notes attached are the centerpiece gifts that keep giving. It is a unique and thoughtful favor and decoration for baby and wedding showers.
Below is a lemonade mix in a jar for a shower gift, but this isn't the only possible idea for food or drink, you could use a recipe for cookies, cake, or any other item. It's thoughtful with a homemade touch.
Images Courtesy of Canva.
Share This Story, Choose Your Platform!