Father's Day is just around the corner, providing the perfect opportunity to show appreciation and make our dads feel extra special. While material gifts are always appreciated, there are many heartfelt gestures and experiences that can make this day truly memorable. Whether you're celebrating with your own father, stepfather, grandfather, or another important father figure in your life, here are some ideas to make Dad feel cherished and loved on this special day.
10 Father's Day Celebration Ideas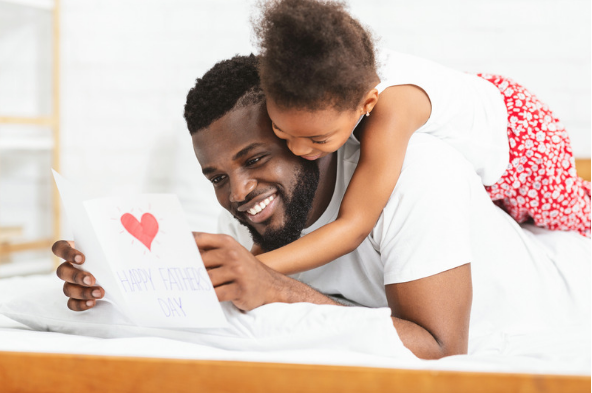 Plan a Day Outdoors
If your dad enjoys spending time outdoors, plan a fun-filled day in nature. Go for a hike, have a picnic in the park, or organize a family bike ride. Spending quality time together in the great outdoors not only allows you to bond but also gives your dad the chance to relax and unwind from his everyday responsibilities.
Cook a Special Meal
Surprise your dad by preparing his favorite meal or hosting a family barbecue. Take charge of the kitchen and create a delicious menu that showcases his preferred dishes. You can even involve other family members in the cooking process to make it a fun and collaborative effort. A homemade meal made with love is a gesture that will surely warm his heart.
Create a Personalized Gift
Instead of purchasing a generic gift, consider creating something personalized and unique for your dad. This could be a handmade card, a scrapbook filled with cherished memories, or a customized photo album. Adding personal touches demonstrates the time and effort you put into making the gift, making it even more meaningful and special.
Write a Heartfelt Letter
Sometimes, the simplest gestures have the most profound impact. Write a heartfelt letter expressing your love and gratitude for your dad. Share specific memories, lessons, and qualities that you admire in him. These words of appreciation and acknowledgment will undoubtedly touch his heart and create a lasting memento that he can treasure.
Plan a Surprise Outing
Surprise your dad by organizing an outing to one of his favorite places. It could be tickets to a sports event, a concert, or a visit to a museum or art exhibition. Tailor the surprise to his interests and passions, showing that you pay attention to his preferences and want to create enjoyable experiences that align with his hobbies.
Offer a Day of Relaxation
Dads often work hard to provide for their families, so give your dad a break from his regular routine by pampering him with a day of relaxation. This could involve a spa day, a massage, or a professional grooming session. Alternatively, you can create a serene environment at home with a bubble bath, scented candles, and soothing music to help him unwind and recharge.
Share an Activity Together
Find an activity that both you and your dad enjoy and spend the day doing it together. It could be fishing, playing golf, gardening, or even watching a favorite movie or TV show. Engaging in shared interests and hobbies strengthens the bond between you and creates lasting memories.
Give the Gift of Time
Sometimes, the most valuable gift we can offer is our time and undivided attention. Dedicate the day to your dad, putting away distractions and focusing solely on him. Engage in meaningful conversations, ask about his dreams and aspirations, and listen actively. Showing genuine interest in his life lets him know that he is important and cherished.
Organize a Family Gathering
If your dad loves spending time with family, organize a special gathering to celebrate Father's Day. Whether it's a backyard barbecue, a picnic at the beach, or a dinner at his favorite restaurant, the presence of loved ones will bring joy and warmth to the occasion. The laughter, shared stories, and sense of togetherness will create a lasting memory for your dad.
Capture the Moments
In conclusion, Father's Day is an opportunity to show our appreciation and make our dads feel truly special. It's not just about material gifts but about heartfelt gestures and experiences that demonstrate our love and gratitude. Whether it's planning a day outdoors, cooking a special meal, creating a personalized gift, or simply spending quality time together, the key is to make Dad feel cherished and valued. Remember, the most meaningful gifts are often those that come from the heart. So, this Father's Day, let's go the extra mile to make our dads feel loved, appreciated, and honored for the remarkable role they play in our lives.
Other posts you might enjoy:
Father's Day Gift-Giving in 2020
4 Luxury Men's Watch Collections for Style and Durability
Share This Story, Choose Your Platform!