Summer BBQ's have come to an end. Fall is here along with the cooler weather. Don't let that stop you from throwing a party. Entertaining in the cooler months can be just as fun. Here are some helpful fall party planning tips and ideas.
Throw a Pumpkin Carving Party
Invite friends and family over for a day of carving. Set up a carving table with buckets, spoons, tools and sharpies (for sketching a design).  You can also print out some pumpkin carving templates to give your guests some carving ideas.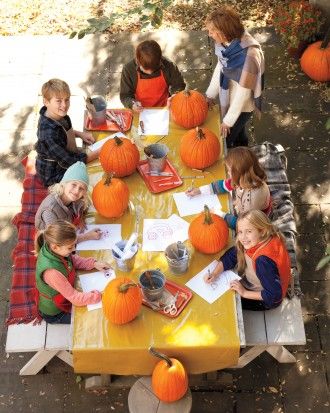 (Dig This Design On Pinterest)
Also, set up a beverage and snack station with cider (put some cinnamon sticks out too), sangria, cookies, trial mix and apples.
(Dig This Design On Pinterest)
Chili Cook Off Party
Fall means chili and who doesn't love a good bowl full of chili? Invite your friend over for a chili cook off. Set up a buffet table to put the chili on along with some toppings like sour cream, shredded cheddar cheese, diced jalapenos and chopped onions. Assign each chili submission a letter and let your guests vote for the best one!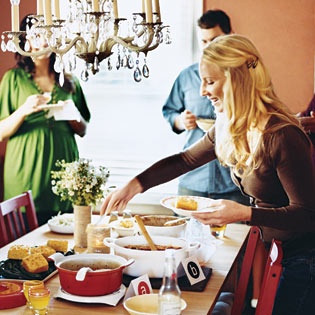 (Dig This Design On Pinterest)
Tailgating Party
Invite everyone over to watch the big football game and tailgate like you are going. Welcome your guests with a chalkboard sign and a basket of footballs to pump them up for the big game.
(Dig This Design On Pinterest)
Have plenty of munchies available, root beer and beer on ice. I mean it is a football party. Set a table with your team colors and fall décor and let the guests help themselves!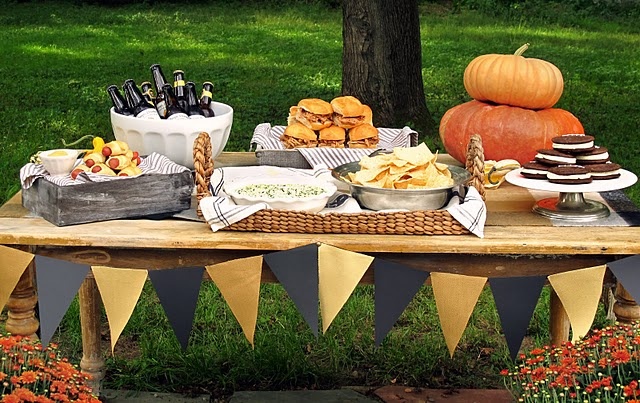 (Dig This Design On Pinterest)