I am someone who loves pictures of family and friends and enjoys displaying them. Creating a photo wall that allows me to easily interchange the pictures and gives an artsy vibe to the room is perfect! Today's post shares wall hanging ideas that will allow you to update your photos regularly.
Wall Hanging Ideas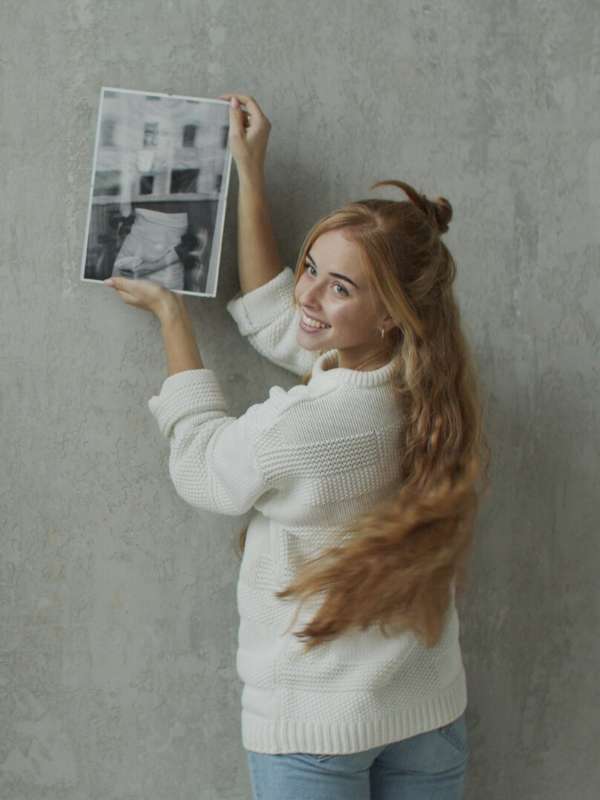 Magnetic Rope
Magnetic Photo Rope is a modern way to display wall hanging art and add fun colors to the room. Available in 5 colors that can help you display your photos in a creative way. The strong magnets make it easy to change out the photo. The cost is super affordable at $12.00 for one rope, $20.00 for two and $45.00 for five.
Geometric Art Frame
Think about creating your own geometric art frame with hanger nails that overlay your wall. The frame design adds to the look of the room and can be any design or color you want making quite the statement. Then simply buy some wooden pant hangers and display away.
Shelves with Molding to Hold Pictures
For a more formal look, you might want to consider using moldings to build shallow shelving which would allow you to display framed art by simply leaning it against the wall. Be sure to have a plate groove machined into the shelf to hold the frame securely. Using varying sized frames creates a movement to the wall bringing your attention to the framed artwork or photos.
Baby's Crib Mattress with Pictures
A great way to recycle your child's old baby crib mattress springs is by turning it into a wall hanging allowing you to interchange the photos of them. This is a clever design and I love the idea of displaying photos of your child from cradle to college.
Images Courtesy of Canva.
Other posts you might enjoy:
What Bonsai Can Teach Us About Arranging A Gallery Wall
Accents of Black and White is Hot In Home Décor
Tips to Finding Your Inner Creative
Share This Story, Choose Your Platform!