Artist – Aisling Millar
Aisling Millar is an amazing artist who uses her cultural experiences from living in Ireland, her homeland, and America, her home now. Our first interview explored her outdoor sculpture, The Interwoven, reflecting hints of gothic archways and being reminiscent of Celtic Interlace Knotwork. We also shared her sculpture, Here, There, and the Spaces Between, an interactive installation of her cultural influences and their interconnected relationships to each other.
I continue my interview with Aisling to explore some of her other artworks and to hear more about what inspires her to create such unique pieces.
Interior Sculptures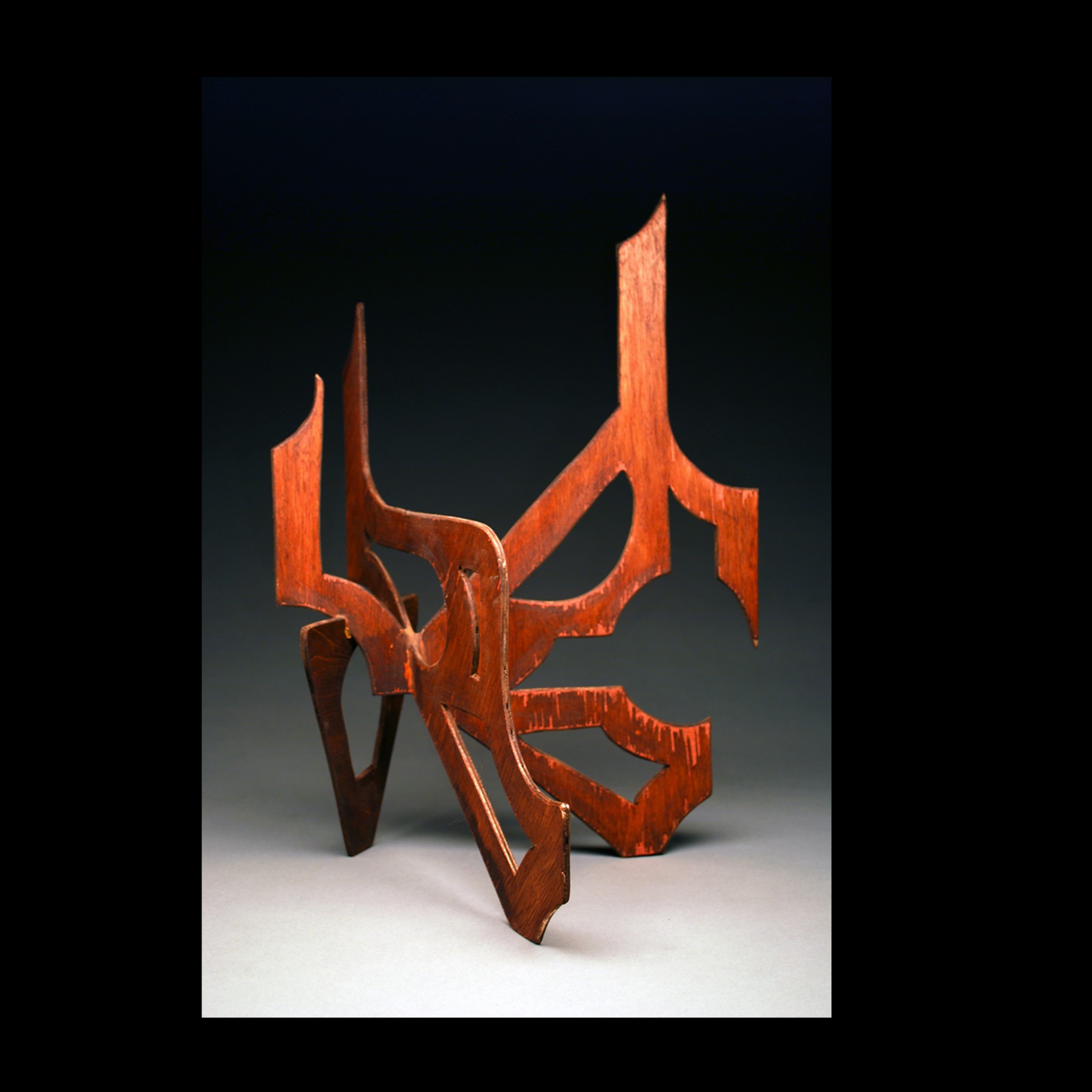 Dearg Wood 20″ x 14″ x 14″
I have an obsession with industrial design and your sculptures satisfy this in me, in other words, I love them! Tell me about this work and why orange… another obsession of mine?
AM: The main shape within this piece is repeated in the majority of my work in 2-D and/or 3-D. It appears with straight sides and curved sides and usually creates a triangular form. It is inspired by the Irish Round Towers, the Standing Stones, and the Gothic architecture. This piece consists of three interlocking pieces of wood of various sizes. This piece explores positive and negative space and how what is not there is just as important as what is. The color of the work is created through the interaction of the color of the wood and the varnish that was used to finish the work.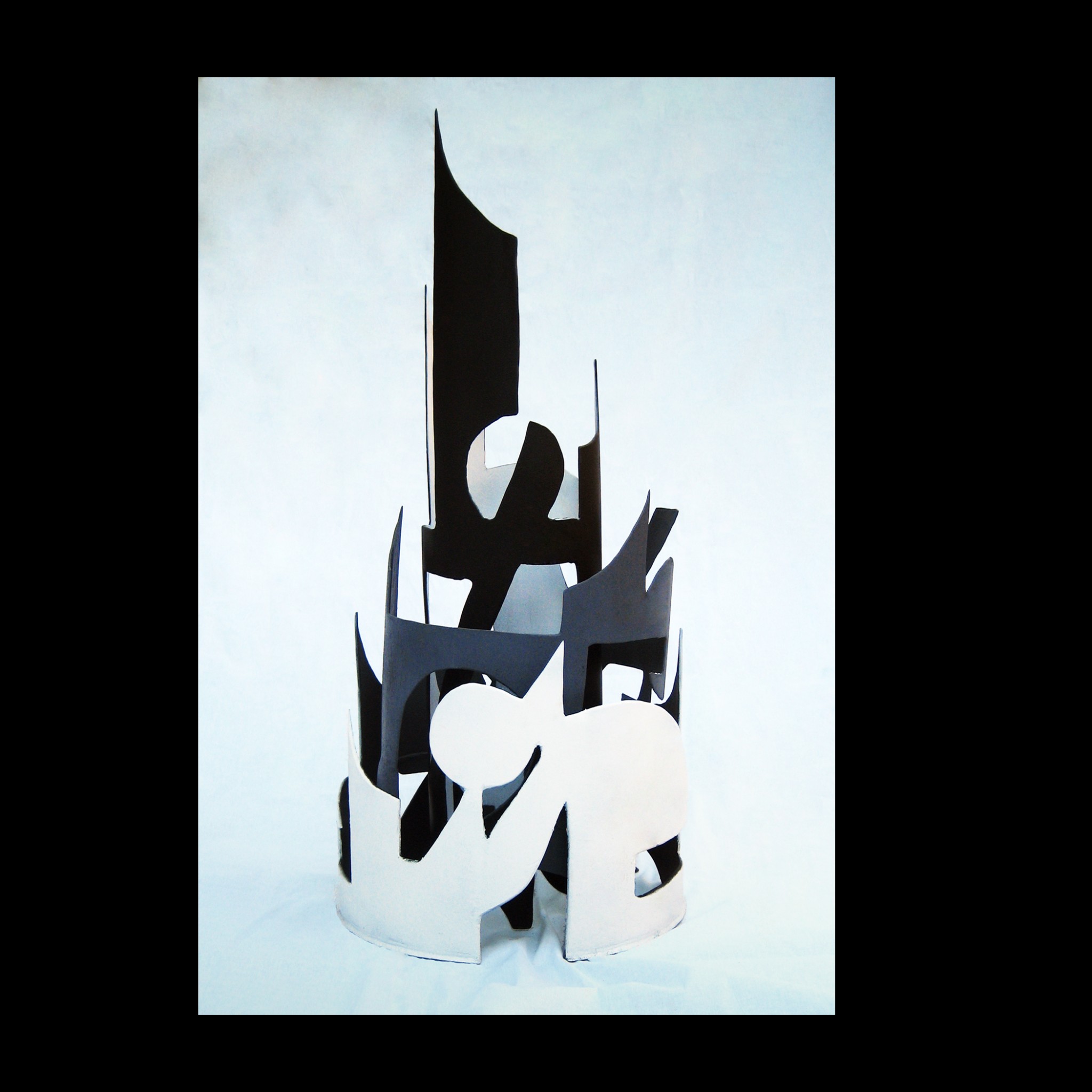 Scàil – Steel, 41″ x 18″ x 18″
Your work inspires me to travel to Ireland to find these places that I am beginning to find in your work. Tell me about this interior steel sculpture and what it says about your homeland.
AM: You would be correct, this is another piece where the main shape is inspired by the Irish Round Towers, the Standing Stones, and Gothic architecture. This work takes this shape and explores it with positive and negative space. It consists of three individual round sculptures that vary in height. The shortest is located on the exterior and the tallest in the interior. Each piece can rotate individually to create numerous visual combinations.
I really like the interactive nature of the pieces and the fact that by rotating any of its three sculptures morphs it into something different.
Wall Hangings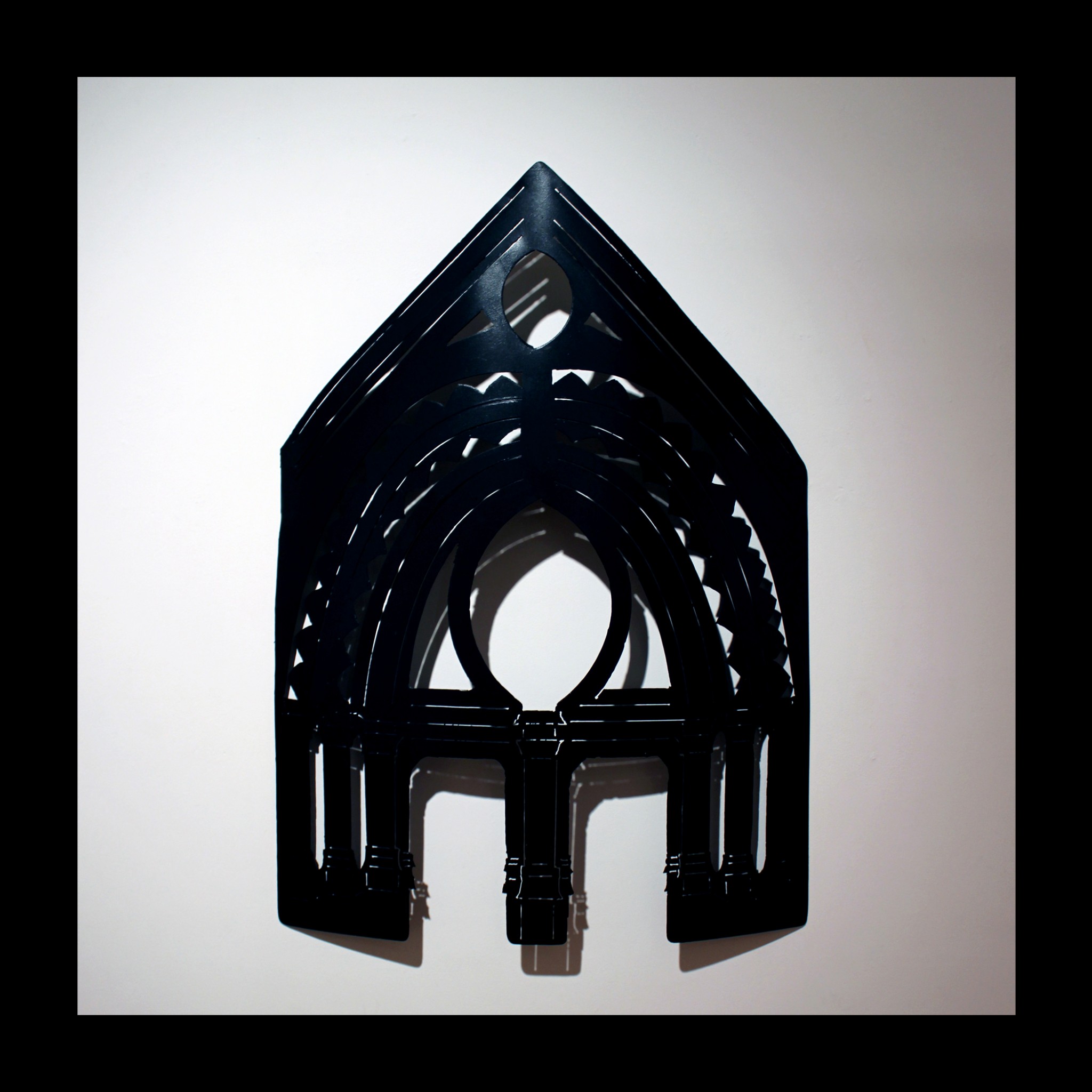 St. Peter's Tympanum – Steel, 48″ x 33″ x 8″
In this steel wall hanging, I see a religious tone, am I right in how I am interpreting it?
AM: This piece is inspired by the tympanum of St. Peters Church in Phibsborough, Dublin, Ireland. As a child, I spent many hours mesmerized by its sculptures and architecture. How the light shined through the stained glass windows and highlighted different aspects of the interior; the exquisite and ornate carvings throughout the space; and the shape and forms created by the interaction of the different columns and architectural details.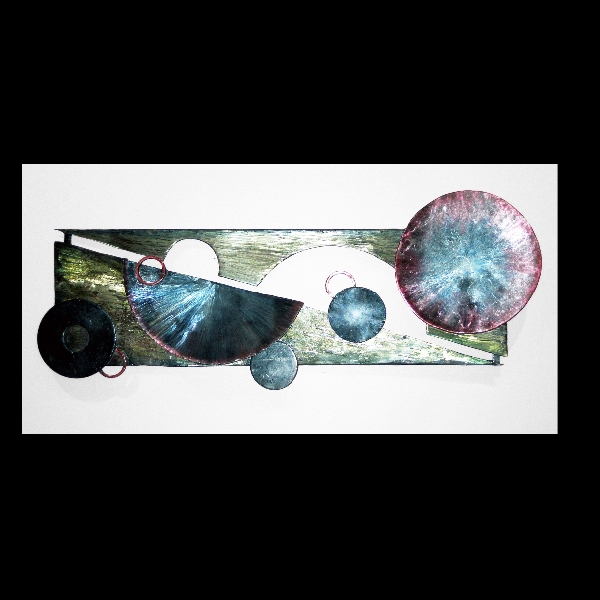 Bella – Steel, 16″ x 39″
This wall hanging is quite modern and different from a lot of your work. Tell me about it and the process to get steel to have such a vibrant display of colors.
AM: This was artwork I created while studying at the University of North Florida. I cleaned an old sheet of steel with an angle grinder and then used an oxyacetylene cutting torch to cut the steel into the various shapes. Each piece was then sanded and cleaned again and some pieces have grind marks carved into them to create directional lines and texture. A frame was made using angle iron and all the pieces were welded together. Four washers were added to the back, one in each corner so that the work could be displayed in four different orientations. Using shoe polish allowed for a translucent layer of various colors to be placed over the shining steel. Once the shoe polish was dry, the piece was sealed with clear lacquer.
Other posts you may enjoy:
STICKWORK GARDEN SCULPTURES, BY ARTIST PATRICK DOUGHERTY ON EXHIBIT AT MCKEE BOTANICAL GARDEN
HOW ALLISON EDEN STUDIOS CREATES DARING MOSAIC ART INTERIORS WITH TILE
ART COMPETITION IN NORTHWOOD VILLAGE – CANVAS LOCAL SHOWDOWN
STUNNING BLACK & WHITE PHOTOGRAPH SHOWCASED AT LONDON AWARDS EVENT
Share This Story, Choose Your Platform!