Embarking on a live-in barn renovation can be a thrilling and rewarding endeavor. Whether you're transforming an old barn into a cozy living space or upgrading your existing barn home, careful planning and execution are essential for a successful project. In this guide, we'll take you through five crucial steps to ensure your live-in  barn restoration is a triumph.
How to Create a Live-in Barn Renovation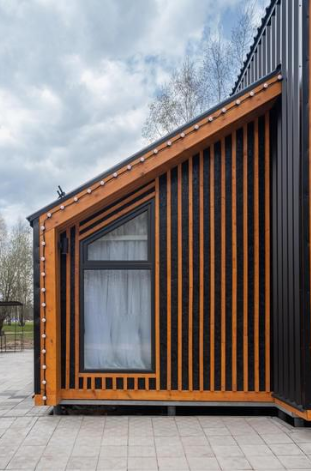 Step 1: Create a Detailed Plan
The first and most crucial step in any barn renovation project is creating a detailed plan. Start by envisioning your end goal. What do you want your barn to look like when it's finished? Consider the layout, the number of rooms, and any specific features or amenities you'd like to incorporate.
Once you have a clear vision, consult with an architect or a professional designer to help you translate your ideas into a feasible plan. They can provide valuable insights, offer practical solutions, and ensure your renovation complies with local building codes and regulations.
Your plan should also include a comprehensive budget that covers all aspects of the renovation, from materials and labor costs to permits and unexpected expenses. Having a well-defined budget will help you stay on track throughout the project.
Step 2: Assess Structural Integrity
Before diving into the renovation, it's crucial to assess the structural integrity of your barn. Regrade the soil around the barn to promote positive drainage away from the structure. Older barns may have hidden issues like rot, pests, or foundation problems. Hire a structural engineer or a qualified contractor to conduct a thorough inspection.
Address any structural issues promptly to ensure the safety and longevity of your barn home. This may involve reinforcing beams, replacing damaged wood, or even strengthening the foundation. Investing in these repairs upfront can save you from costly problems down the road.
Step 3: Insulate and Weatherproof
Barns are not typically designed for year-round living, so proper insulation and weatherproofing are essential. Insulating your barn will help regulate temperature, making it comfortable in both summer and winter. It will also reduce energy costs in the long run.
Consider using spray foam insulation, which provides an airtight seal and can be applied to walls, ceilings, and even gaps in the existing structure. Additionally, install energy-efficient windows and doors to prevent drafts and enhance energy efficiency.
Weatherproofing includes addressing issues like leaks, cracks, and gaps in the barn's exterior. Make sure the roof is in good condition and repair any damaged siding. Proper weatherproofing not only keeps your living space dry but also helps preserve the structural integrity of the barn.
Step 4: Design and Decorate
Now comes the fun part – designing and decorating your barn space to make it a comfortable and inviting home. Consider the barn's unique features and architecture when planning your interior design. Exposed wooden beams, high ceilings, and rustic charm can be integrated into your design scheme.
Choose a color palette and style that suits your preferences, whether it's rustic, farmhouse, industrial, or modern. Incorporate elements like reclaimed wood, vintage furniture, and cozy textiles to create a warm and welcoming atmosphere.
The layout should be functional, making the most of the available space. Utilize open shelving, built-in storage, and multifunctional furniture to maximize storage and efficiency.
Step 5: Ensure Utilities and Comfort
To make your live-in barn renovation a success, you'll need to ensure essential utilities and comforts are in place. This includes:
Plumbing: Install a fully functional plumbing system with bathrooms and a kitchen. Consider using eco-friendly fixtures to minimize water waste.
Heating and Cooling: Depending on your location and climate, install an effective heating and cooling system to maintain a comfortable temperature year-round.
Electrical Wiring: Ensure proper electrical wiring and outlets to accommodate your modern appliances and lighting needs.
Safety Measures: Install smoke detectors, carbon monoxide detectors, and fire extinguishers for safety.
Internet and Connectivity: In today's world, reliable internet connectivity is essential. Ensure you have a robust internet connection for work, entertainment, and communication.
Landscaping: Don't forget to enhance the exterior of your barn with landscaping, outdoor seating areas, and perhaps even a garden to complete the transformation.
In conclusion, a live-in barn renovation is a challenging but ultimately rewarding project. With careful planning, attention to detail, and the right professionals by your side, you can turn your barn into a comfortable and stylish living space that reflects your unique style and personality. So roll up your sleeves, put on your hard hat, and get ready to transform your barn into the home of your dreams!
Other posts you might enjoy:
Farmhouse Sink – 6 Tips for Installing It Correctly
5 Pole Building Ideas & Inspiration
Why Use Metal Trusses for Pole Barns?
Share This Story, Choose Your Platform!