When it comes to constructing pole barns, selecting the appropriate materials is crucial for ensuring long-lasting, sturdy structures at reasonable costs. Among the various options available, metal trusses emerge as a standout choice due to their numerous benefits and advantages.
Metal trusses excel in terms of strength and structural integrity, offering unbeatable durability. Their solid construction enables them to effortlessly bear heavy loads, withstand strong winds, and resist external pressures.
The Importance of Trusses in Pole Barns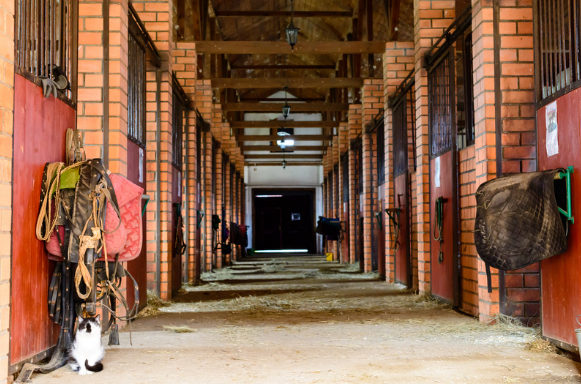 Metal trusses are an indispensable component in the construction of pole barns. Their crucial function is to provide essential support and stability, ensuring the long-term security and durability of the entire structure.
Without reliable trusses, pole barns are susceptible to collapse due to roof weight or vulnerability to powerful winds. Metal trusses for pole barns address these concerns by offering robust construction and exceptional load-bearing capability, instilling confidence in property owners about their structural integrity over time.
Maintenance and Care for Metal Trusses
Metal trusses are an ideal choice for pole barns due to their low maintenance requirements. Unlike wooden trusses, metal trusses are highly resistant to rot, decay, and insect damage. This means that you can enjoy a durable and long-lasting structure without the need for constant repairs or treatments.
By using metal trusses, you not only save time and effort but also avoid costly repairs or replacements in the future. Additionally, unlike traditional wooden trusses, metal trusses don't need regular painting or staining. Their durability and resistance to corrosion ensure that they will maintain their strength and appearance for years with minimal maintenance.
Cost-effectiveness and Versatility
Using metal trusses in pole barn construction is a cost-effective choice with numerous advantages. Not only are metal trusses durable and long-lasting, but they also offer an affordability that surpasses alternative options like wooden trusses. By opting for metal trusses, you can ensure a longer lifespan for your pole barn while minimizing the need for frequent repairs or replacements.
Investing in metal trusses offers significant long-term cost savings due to their durability and minimal maintenance requirements. They are also highly versatile, allowing for customized sizes and configurations that enable flexible design and construction options. With these advantages, you can avoid the constant need for repair or replacement, ultimately saving both time and money.
Comparing Metal Trusses with Other Materials
When evaluating the various materials used in pole barn construction, metal trusses emerge as the clear frontrunner. Their undeniable advantages and superior performance make them an obvious choice. Metal trusses excel in terms of structural stability, boasting unparalleled load-bearing capacity. With their exceptional strength and stability, they are capable of withstanding substantial loads without compromising the structure's integrity.
By utilizing metal trusses, you can eliminate the drawbacks associated with steel connectors or mechanical fastening systems commonly used in wooden trusses. These connectors often require multiple elements for a single connection and have the potential to cause damage like cracks or cracks in the wood.
Environmental Impact of Metal Trusses
Metal trusses not only offer cost-effectiveness and versatility, but they also provide environmental advantages. Metal trusses are commonly constructed from recycled materials, which helps to reduce the demand for new resources and minimize waste. By selecting metal trusses for your pole barn construction needs, you can actively contribute to sustainable building practices and decrease your carbon footprint. Opting for metal trusses aligns with the increasing emphasis on sustainability and taking responsibility for our environment.
Conclusion: Why Choose Metal Trusses for Your Pole Barn
When it pertains to constructing pole barns, selecting the appropriate trusses is vital for guaranteeing a sturdy and durable structure. Opting for metal trusses provides a multitude of advantages that make them an excellent choice for your pole barn project. Their resilience, low maintenance needs, and cost-efficiency all contribute to a wise investment decision.
Metal trusses are a superior choice due to their numerous advantages. They not only provide robust structural support and enhanced load-bearing capabilities but also offer unparalleled flexibility in design and customization options. Unlike traditional wooden trusses, metal trusses eliminate the need for excessive connectors while preserving the integrity of the wood by avoiding any potential damage.
By selecting metal trusses in your pole barn construction, you are not only ensuring the stability and durability of your building but also actively promoting sustainable building practices. Metal trusses offer quick and efficient connections while prioritizing environmental responsibility by utilizing recycled materials. This choice not only enhances the quality of your project but also contributes to a greener future by reducing the need for new resources.
Other posts you might enjoy:
Things to Consider When Building a Metal Garage
Share This Story, Choose Your Platform!