Are you planning to design the interior of your home in Malaysia? If so, it is essential to understand the entire process. Interior design in Malaysia can be complex, and you need to make sure that all the elements come together correctly for a successful outcome. 
What You Need to Know About the Interior Design Process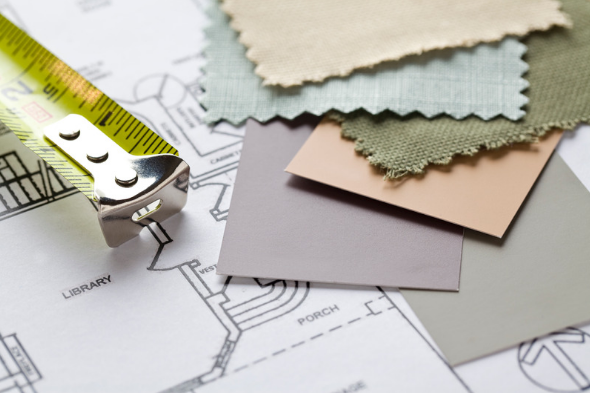 Here is what you need to know about the interior design process:
First Interior Design Process Tip: Create a Shortlist
Before you start the interior design process, make sure to shortlist the Interior Designers you want to meet. This is an important step as the right designer can make all the difference in your renovation project. You should look for a professional interior design company in Malaysia to ensure that your project is completed according to the highest standards.
There are a few requirements that all interior design companies in Malaysia must meet before you can hire them. You should check that they have a license, insurance, and the necessary skills and experience to handle your project. Make sure you ask for a portfolio to look at their previous work.
Discuss Your Design Goal
Once you have chosen a designer, it's time to discuss your needs and wants with them. During this stage, be sure to communicate what you would like to achieve in terms of the design and overall look of your home. Show the designer photos or sketches of any ideas you have, and be open to their suggestions.
They should be able to come up with a plan that meets your requirements while also staying within budget.
Most Important in the Design Process: Sketches & 3D Renderings
It's common for interior design companies to provide initial sketches and 3D renderings of the project. This allows you to visualize what your home will look like when it's finished. You should go over these designs with the designer, making sure that they meet your expectations and requirements.
With 3D renderings, the interior design company can also make adjustments and modifications if needed. Once you are satisfied with the designs, it's time to move on to the next stage of the process.
Most Fun in the Design Process: Selecting Materials
At this stage, you should choose which materials, furniture, and fixtures will be used in the project. Choosing high-quality items that will last for years and fit in with your overall design plans is important.
There are many different options available, so make sure to discuss all of the possibilities with the designer.
Demolition & Installation
If you are having a home renovation this step involves the dismantling and demolition of existing structures. When you engage an Interior Design company, they will have a team of professionals to handle this stage. They should take precautions to protect the homes, such as covering floors and other surfaces with protective materials. This will help minimize the risk of damage or injury during the dismantling process.
After the dismantling and demolition are complete, it's time to begin the installation process. This involves the installation of walls and ceilings, as well as any additional features you may have requested. The interior design company should be able to provide detailed instructions on how each step should be completed. They will also ensure that all of the materials used meet the necessary standards and are installed correctly.
The Final Step in the Design Process: Furnishing
This involves bringing in all the selected furniture pieces, artwork, and accessories for the space. The Designer should be around to ensure everything is placed in the correct space as purposed. If there are any finishing touches, or additional items to be ordered it will happen in this step. 
Other Posts You Might Enjoy
5 Reasons You Should Hire an Interior Designer
Tips for Choosing the Right Interior Designer for You
6 Billing Methods for Interior Designers
Share This Story, Choose Your Platform!