Reasons a Humidifier Improves Lifestyle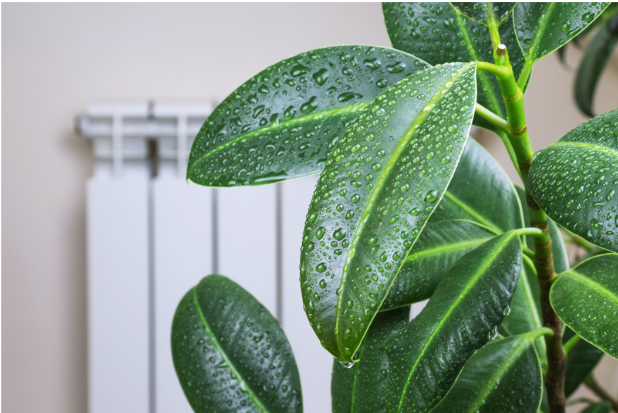 A dry climate makes it challenging to survive and sustain unfavorable indoor conditions. A humidifier is a great addition to check the humidity levels in facilities like a warehouse, industries, hospitals or even homes. The installation of an industrial dehumidifier makes indoor conditions comfortable and prevents indoor pollution and the spread of airborne diseases.
Creating a comfortable and safe indoor environment is an excellent way to optimize workplaces and homes. Low humidity causes numerous conditions; hence, the best way to combat this is the installation of a humidifier and creating a healthier indoor environment.
What does a humidifier do?
If the moisture level is low inside homes, warehouses, or other workspaces it can create many problems. The humidifiers add moisture to the air either through evaporation or steam. Adjusting the humidity levels prevents damage to the inventory, prevents the spread of contaminants, and makes the environment comfortable. As the humidifier increases the moisture level, it prevents dryness and maintains a steady temperature. Maintaining a steady humidity level is crucial as high or low humidity hurts health and the working environment.
Low humidity can have the following effect:
It impacts health and causes discomfort for people working or staying in constant low humidity conditions. This includes nose bleeds, allergies, asthma symptoms, dehydrated skin, etc. It even makes one prone to infections.

Low humidity causes the peeling of the wall paints. It even causes shrinkage of furniture made from wood.

Damage to a range of electronic items and equipment. Low humidity even damages inventory like paper, textiles, packaging, etc.

It leads to a build-up of static due to dry air increasing the risk of fire while working with hazardous chemics or flammable materials.
High humidity can have the following effect:
Excessive humidity can lead to the growth of mold or mildew on the carpet, furniture, textiles, carpet, etc.

It causes wooden furniture to rot and damage the interior wooden structures.

Humidity increases corrosion in steel or metal structures and even damages electronics.
A moderate and normal humidity level is significant to prevent the spread of contaminants and reduce infection rates. The perfect amount of humidity is necessary for settings like hospitals to prevent the spread of airborne allergens. The humidifiers inject an appropriate amount of oxygen and hence result in the suppression of dust. It improves the air quality, creating a healthier indoor environment and preventing sickness.
Creates a comfortable indoor environment
A good humidity level is necessary to create comfortable conditions, whether it is a residential or industrial space. Adding the right amount of moisture is great for the body as it prevents the skin from drying out and eliminates physical discomfort like dry nose, throat or chapped lips.
Conclusion
If your home, industrial space or warehouse has low humidity, it is highly recommended to install a humidifier. It helps adjust the indoor moisture level and creates a disease- or infection-free indoor environment. A balanced humidity level is necessary to prevent damage to furniture, equipment, and electronic devices.
Other posts you might enjoy:
5 Top ways to Improve Your Indoor Air Quality at Home
 6 Health Risks of Mold in Your Home with Bonus Removal Steps
Top Factors to Consider When Buying a Humidifier
Share This Story, Choose Your Platform!