Manufacturing that minimizes negative environmental effects, conserves energy and natural resources, and produces goods that are secure for workers, communities, and customers is known as sustainable manufacturing.
In this post, you will see that companies with sustainability practices have a great ROI from implementing them.
Why Sustainable Manufacturing Is Smart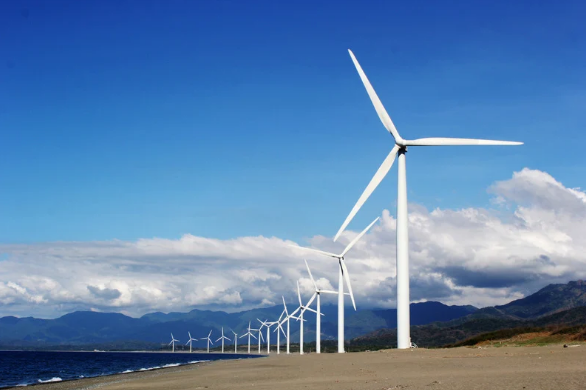 Lower Energy Costs
While some businesses may hesitate to adopt sustainable manufacturing practices due to cost concerns, many are surprised that these changes reduce energy costs. Using less energy, making smarter production improvements, and using renewable energy sources can all lower operating expenses, which translates to increased profit margins.
Using alternative energy sources in the business case for sustainable manufacturing may also assist manufacturers in stabilizing their electricity costs so they don't encounter the same drastic price swings as other companies. Along with minimizing carbon emissions, this lessens reliance on fossil fuels.
Another way to reduce energy costs with sustainable manufacturing is by reducing waste produced during production. This can be done by finding alternatives to supplies that are harmful to the environment or reevaluating processes to identify opportunities for more efficiency. For example, replacing incandescent light bulbs with energy-efficient models can drastically reduce energy usage.
Reduce Waste
A move towards sustainable manufacturing lowers waste outputs that pollute the environment. These changes include going digital, recycling or reusing materials, choosing manufacturing suppliers with good environmental policies, and implementing green energy sources such as wind and solar. Changing to a more environmentally conscious process reduces energy bills and improves efficiency.
Remanufacturing is a standardized process that refurbishes used products to perform like new ones. It uses a fraction of the embodied energy of a new product while conserving materials and saving the resources used to extract raw materials. Remanufacturing is an important part of the circular economy and vital to sustainable manufacturing.
Manufacturers can reduce waste by focusing on material reuse and closed-loop supply chain processes. They can use bulk shipping to reduce packaging waste, repurpose materials from existing inventory, and calculate waste foot miles, to see how far their waste travels to be processed or disposed of.
A commitment to sustainability demonstrates that a company is concerned about the environment and its workers. This builds trust and loyalty with consumers, increasing revenue and profitability. Sustainable practices also support decent work by promoting fair wages and safe working conditions, which can enhance employee recruitment and retention. Employees who are involved in sustainability improvements feel more engaged and productive.
Less Carbon Footprint
In addition to reducing water and energy use, minimizing waste, and decreasing dangerous emissions, sustainable manufacturing can help you reduce your carbon footprint. 
This can be achieved by using more renewable energy sources, implementing automation, and using "lights out" manufacturing to reduce energy wastage. Additionally, it is important to ensure that all raw materials used in the production process are sourced from locations that uphold reliable, strident environmental and labor standards.
Companies serious about sustainable manufacturing can use data to understand their current operations and environmental impact. The data they collect can then be used to develop strategies to improve operational efficiency and lower costs.
In today's world, sustainability is not nice; it's a business imperative. Manufacturers who continue to adopt green practices are more likely to attract new customers, strengthen brand trust, and drive business growth. They are also more likely to be able to meet regulatory requirements and remain compliant with future laws. This puts them in a better position to compete against companies that avoid transitioning to sustainable manufacturing. This is because consumers are increasingly seeking environmentally-friendly products and are willing to pay a premium.
Increased Revenue
It's easy to think of sustainability as a " nice-to-have," but the reality is that it's a business imperative. Whether it's regulatory mandates, a concern for the environment, or simply the desire to increase profits, manufacturers realize that acting sustainably lowers costs, decreases risks, and boosts revenue.
For example, companies that source green and ethical raw materials can reduce energy consumption, leading to lower operating costs. Likewise, sustainable production methods allow companies to reduce waste output which can be extremely costly if not properly managed. Additionally, companies using environmentally friendly shipping methods can significantly reduce their freight costs and save money.
Finally, companies that embrace sustainable practices can gain public support. The world'sworld's natural resources are in danger of depleting, and consumers gravitate toward brands that acknowledge this issue and strive to do something about it.
Other posts you might enjoy:
3 DIY Sustainability Weekend Projects for Your Home
Design Specialty: Metal Farm Constructions
Eco-Friendly Interior: Choosing Sustainable Materials
Share This Story, Choose Your Platform!