If you're like most people, you probably don't think much about your home's electrical panel unless you're given a reason to. However, it's literally the center of your home's entire electrical system, so it's important to know how to tell when it's time for an upgrade.
Here's a closer look at what every homeowner should understand about their residential electrical panel, including signs you're due for a new electrical panel and tips on what to expect from the experience.
Why Electrical Panel Upgrades Are Important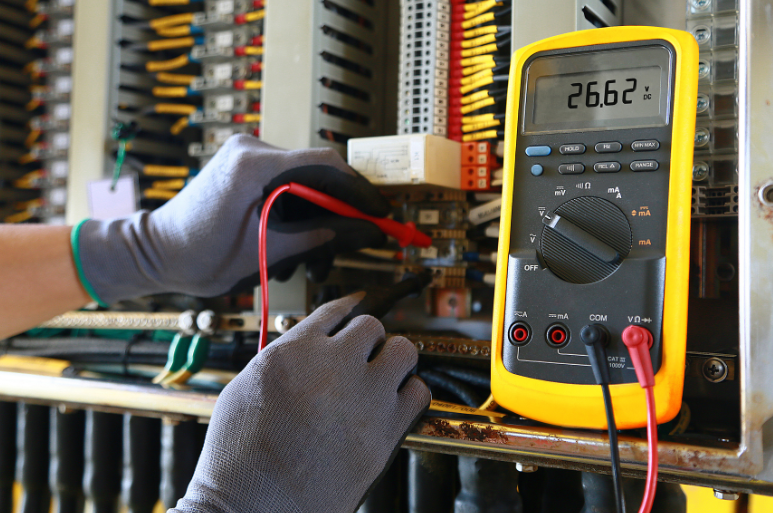 What are the signs?
As a rule, electrical panels tend to have a long shelf life – about 25-40 years or so – so it's possible for a good option to last a homeowner for decades. However, the age of the panel shouldn't be your only consideration when determining whether you're due for an upgrade.
Any changes you might make to your home or to your lifestyle that add up to higher power demands likely mean it's time to reevaluate your current electrical panel. Home add-ons or major upgrades are pretty much shoo-ins, but so are tech-heavy lifestyles, brand-new big TVs or stereo systems, etc.
Other signs you might be due for an electrical panel upgrade include examples like the following:
Visible damage or wear to the panel
Outlets that make buzzing or crackling noises
Lights that flicker or dim frequently
Appliances that just don't run as well as they should
Excessive or growing reliance on power strips to meet power demands
A need to unplug some appliances so that you can use others
Failing to upgrade your panel in the face of high demand can lead to consistency issues and overloads. And if your panel is damaged, outdated, or just plain old, you're also looking at potential safety hazards, up to and including fire risks. So, this is genuinely an issue you can't afford to ignore.
What to Expect When Upgrading an Electrical Panel
Now that you've determined whether it's time to consider an upgrade or not, it's time to go over what you can expect from the process. Here are some key factors to keep in mind as you consider your options and plan your next steps.
Pricing
One of the biggest concerns people tend to have when considering a panel upgrade is pricing and with good reason. After all, a home electrical system is a crucial safety and functionality feature, so people worry an upgrade will cost a small fortune.
However, the average cost to have your electrical panel professionally upgraded ranges from about $1,300 on the lower end to around $3,000. Costs will naturally be higher for more considerable upgrades or to install an entirely new system, as opposed to upgrading one you already have.
Future-Proofing
Part of the point of buying a home in the first place is as an investment in your future, so it's important to look at upgrades the same way. Electrical systems and panels capable of handling the ever-increasing demand of tech-heavy lifestyles are especially crucial if you're serious about future-proofing your home.
An upgraded electrical panel is also a terrific way to add value to your home, especially if you're thinking about putting it on the market soon.
Professional Services
One thing DIY home improvement enthusiasts want to know about electrical panel upgrades is whether they're something they can take care of themselves. And, as with every other DIY project, it really depends on your experience and skill level. So, if you have to wonder whether you can handle the job yourself in the first place, you should leave the job to licensed professionals.
Servicing or upgrading any part of a home's electrical system involves dealing with high-voltage currents and is extremely dangerous if you don't know what you're doing. That said, it's really best to trust the job to qualified, experienced experts unless you're an experienced electrician yourself.
Ultimately, upgrading your residential electrical panel promptly isn't as daunting or expensive as many people imagine. However, it's an essential part of owning and caring for a home. So if you know (or suspect) you're due for an upgrade, don't wait to take care of it. Get on top of it today, so you can start enjoying a more efficient home tomorrow.
Other posts you might enjoy:
Myths About Electrical Repairs You Need to Stop Believing
Electrical Maintenance Tips Every Homeowner Must Know
The Complete Guide To Upgrading Your Home's Electrical Panel
Share This Story, Choose Your Platform!