The roof is one of the most hardworking structures in your home. It's your first defense against the harsh outdoor condition, keeping you and your family safe all year round. Depending on the material used, you can expect a roof to protect you against Mother Earth's wrath for decades. For instance, the average asphalt roof shingles lifespan ranges from 15-40 years. However, the roof is the most vulnerable part of any home due to its role. Without proper maintenance, your roofing system may deteriorate before reaching its average lifespan. 
This article discusses the dos and don'ts of roof maintenance to ensure its longevity and appeal. 
What You Need to Know About Roofing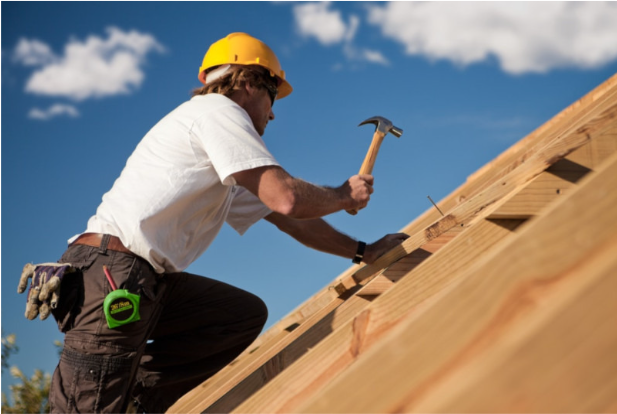 Do: Hire a Professional Roofing Contractor
While no one's stopping you from doing DIY roof maintenance, hiring a reliable roofing company is a better option to avoid injuries and accidents. This is especially true if you have a higher or sloped roof, making inspection and cleaning dangerous. 
Professional roofing services have the right equipment and proper training to safely climb, inspect, and clean your roof. They can help identify minor potential issues and resolve them immediately. Expert roofers know how to properly clean your roof without causing any damage to the surface and surrounding property. 
Do: Have A Regular Roofing Inspection Schedule
Most homeowners only call the experts when a roofing issue, such as moisture damage, rotting, or roof leaks, occurs. 
According to the experts, you should schedule regular inspections, at least once or twice a year, to ensure that your roof is in good condition. A professional should inspect your roof after extreme weather events such as hurricanes, snow, or hail. By calling a roofing expert, any issues can be resolved earlier and prevent them from causing further damage to your roofing system. 
Don't: Forget Your Gutters
 Gutters are a significant part of your roofing system and play a critical role in water drainage. Neglecting your gutters can impact the roof itself. Due to the accumulation of dead leaves, dirt, and other debris, clogged roof gutters can prevent proper draining. This causes water to back up and seep under your roof. A gutter full of standing water or debris becomes heavier, placing unnecessary stress on your roof. 
To avoid this roofing issue, pay attention to your gutters. Clean them regularly and fix problems to ensure proper water drainage and the integrity of your roof. 
Don't: Ignore Overgrown Trees
Trees and plants in your garden add curb appeal and come with numerous health benefits, from cleaning the air around your property to boosting mental health. That said, when trees grow close to your home, they can cause gradual or sudden damage to your roof if left alone. 
Overhanging branches shed dead leaves that accumulate in your roof and gutter. If not cleaned regularly, they can cause rotting and mold growth. During a severe storm, large trees may fall on your roof, causing severe damages which may require complete roof replacement.
To avoid these roofing problems, trim any overgrown tree branches or cut them down to manageable heights. 
Don't: Do DIY Pressure Washing
A pressure washer is an excellent tool for washing your car, cleaning your driveway and patio, and blasting dirt on almost any surface except your roof. While you may see roof contractors using pressure washers to clean roofs, they do so with the proper knowledge and setting. 
Trying to pressure wash your roof on your own can cause severe damage, including damaged or missing shingles or ripping off your roof's moisture barrier. So, if you decide to clean your roof, never attempt to use a pressure washer. Consider using a hose and brush, spending time and effort to scrub off accumulated dirt and grime on your roof. 
Takeaway
Your roofing system takes a significant beating throughout the year. While it may be out of your sight, your roof should never be out of your mind. A neglected roof doesn't just look ugly; it may also be a safety hazard and costly if any damages are left unattended for too long. 
If you're ready to give your roof some TLC, consider the dos and don'ts mentioned above to ensure efficient and successful roof maintenance. 
Other posts you might enjoy:
Roof Leaks – What You Need to Know
5 Tips to Extend the Lifespan of Your Roof
Share This Story, Choose Your Platform!