Home inspections are important for any potential home buyer. They help ensure that you are buying a quality home and avoid any expensive surprises down the road. But with so many inspectors to choose from, how do you know who is the best home inspector to fit your needs? 
5 Tips for Choosing the Right Home Inspector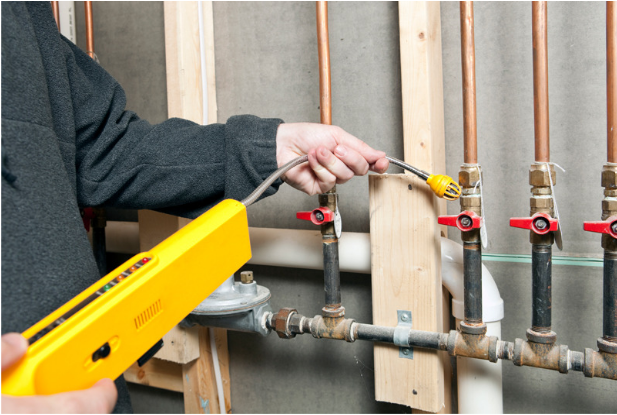 Read Review Before Hiring the Home Inspector
With home inspections being such an important service, it is essential to ensure you make the right decision when selecting a home inspector. Doing research beforehand can be beneficial in finding the best home inspector for your specific needs. Reviews from former clients are invaluable as they usually provide first-hand insight into what it is like working with a particular home inspector.
Additionally, recommendations from family and friends can be very useful in identifying home inspectors who have provided excellent services for people you can trust. Asking for recommendations related to "home inspectors near me" may provide options that are close by and convenient for those needing home inspection services. Utilizing these resources before engaging with a home inspector is extremely important, as home inspections are a crucial part of the home-buying process.
Schedule a consultation with the Home inspector 
Scheduling a home inspection is crucial to confirm the home of your dreams is safe and sound. By speaking with an inspector beforehand, you can get to know them, understand their process, and feel comfortable when it's time for the inspection. Investing the time to meet with them in person before scheduling the service will give you peace of mind. Feel free to ask as many questions as possible so you start the home inspection process with clarity on what to expect.
Ask Questions
When searching for a home inspector, it's important to ask plenty of questions. Not only should you inquire about qualifications and experience, but ask about the specific services they offer and what their home inspections cover.
Consider the timeline for completion and the specifics regarding home improvement areas that may need further attention. Most home inspectors are willing to answer any questions you might have, as well as provide additional information regarding home safety issues that you might want to address. Take your time when selecting a home inspector so that you can find someone who meets all of your needs with the right credentials.
Get a Written Report
It is imperative to have a written report following an inspection. This document provides homeowners with all the information they need to make informed decisions about their homes. The report outlines any issues that require attention and may also include details of safety hazards, the condition of major appliances, estimated repair costs and actionable steps to take. Having this record in hand is essential for home shoppers or those considering renovations or determining what home improvement projects are necessary for any property before buying.
Follow up Appointment
After the home inspection is complete, it is important to follow up with the inspector and ask any additional questions you may have. Not only can this help you learn more about the home before making a purchase, but can also help put your mind at ease knowing that all possible issues are addressed. Taking time for proper due diligence when purchasing a home will pay payoff in the long run.
Finding the right home inspector is an important decision. Doing your research and scheduling a consultation can help you make sure the inspector has the experience and knowledge to give an accurate report of your home.
Make sure to ask plenty of questions and request a written report, as well as follow up with the inspector after the inspection if you need any additional information. At the same time, a thorough inspection takes time and it is worth it in order to find out any potential issues that could be costly down the road. Whether you're buying or selling, be sure to choose a qualified professional who knows how to accurately inspect your home so that you can make informed decisions about its condition.
Other posts you might enjoy: 
5 Crucial Steps to Consider Before Buying a Home
 7 Reasons You May Need to Get Your Home Inspected by a Professional
Top Tips to Help You Find Your Dream Home in 2021
5 Reasons to Get Home Inspections Before Buying
Share This Story, Choose Your Platform!