Whether you live in Charleston or Myrtle Beach, a circuit breaker panel is a must-have. There are several places in your house to place the breaker panels. We can place them on the wall or within a cabinet. n older homes, panels were placed in cupboards, behind refrigerators, and in the back of closets.
New NEC regulations prohibit the areas that were listed. We will explore considerations when deciding where to place an electrical panel.
Circuit Breaker Panel | Installation and Considerations
Safety and accessibility are key when planning.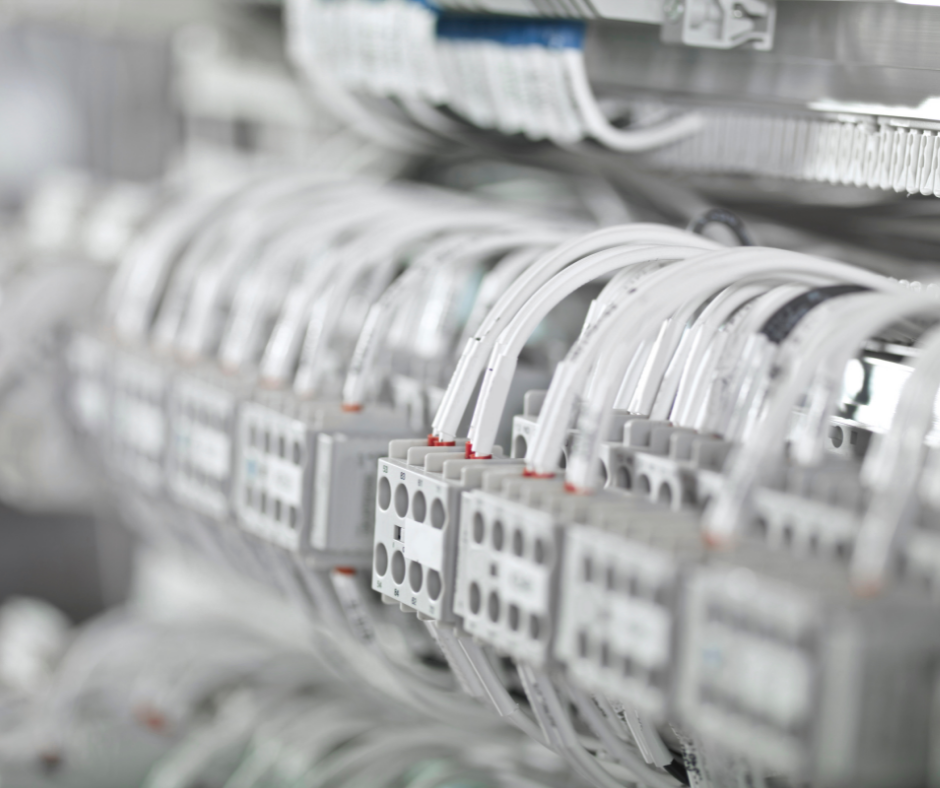 What is a Circuit Breaker Panel?
A circuit breaker panel serves as the primary point for all the circuits in your home, which is why the installation is important. Garage, utility, or basements are common locations for this gray metal panel. Someone can tuck away the panel in a closed cabinet or a walk-in closet.
With 100 to 200 amps of total power, the circuit breaker panel is a major power source. Modern homes may need up to 300 amps of power. Therefore, the panel's overall power supply can supply across the panel's separate circuits.
The utility company wires provide electricity to your house. An electrical meter records how much power you use. The circuit breaker panel receives the power. We can also install a disconnect switch between the meter and the control.
Installation Considerations
All new constructions in Charleston and in the USA have installation services. The electricians must follow electrical and fire safety requirements. Suppose you are considering your breaker installation or want to move it. You can contact the professionals if you are in Charleston, SC.
In addition, an official must inspect the new installations. They inspect circuit panel install for compliance with codes and safety standards. But, they base it on your area. If the systems do not satisfy the criteria. The building inspector will bring attention and recommend repairs.
Panel Factors
The location of electrical panels is tough if you lack a fundamental grasp of them. However, even if you do not know everything about the NEC, a basic understanding might help in the long run. Saving money and improving productivity go hand in hand. When deciding where to put a circuit panel, keep these things in mind. Most cities in the US, the NEC and building codes are similar. However, cities have variations. For example, Charleston, SC adopted the 2017 NEC, while Texas has adopted the 2020 NEC. It depends on where you are located.
Safety
An electrical panel should be located safely and conveniently for everyone. With confined locations, installing a breaker box might be tricky. You do not want to crawl through confined areas.
Because of danger, we should not install the electrical breaker panel in the bathroom. In addition, an electrical panel near water sources will need a waterproof box.
Utility
The utility provider shows the best placement for electrical panels. However, a homeowner or an electrician might request a specific position. The ideal location should be near to your utility lines. Or as close as they can be. Residential circuit panel placement requires space and height. The height should not exceed 6'7″ or less than 4′. This is to keep the 12″ of space on each side.
Efficiency
Making a plan can help you save both time and money. Meet with your electrician to review the options.. After you meet, then you can decide. Ideally, a large site will allow you to be productive. It is inconvenient for the electrician to fix avoidable issues.
Location Restrictions
Per NEC, electrical panels must be at least 4 feet above the ground. The center grip handle of the tallest circuit breaker no higher than 6'7″ high. For 0-150V nominal voltage, the ground clearance is 36″.
A 90-degree opening is needed for the electric panel door. As a result, an unfinished basement or garage is ideal for a breaker. The NEC and codes allow you to put them in rooms that fit the standards.
It is illegal to install an electrical panel in a small location. Because of this, a larger location is ideal. We should not put furniture in proximity, so it is easier to get to the panel. In addition, the device's voltage rating affects the available working space.
Best Locations for Circuit Panel
There are a few possibilities for putting your electrical panel. Most homeowners prefer to keep the panel hidden. But the panels need to be accessible. Here are a few frequent locations that might satisfy all the criteria.
Basements
A good option for your circuit panel is in the basement. This is better than a garage and we use it for storage space. In a power outage, you will need to locate your way to the main breaker box.
Garages
The optimum place to put a circuit panel is in the adjacent garage. As a result, we meet the workspace needs, and it's out of sight.
Staircases
This option may not be the most popular. However, certain stairways have enough room and access to place a circuit panel.
Most homeowners prefer to hide their panels in secluded places. Panels can be anywhere in the house, but the area needs to be clean and large. You can paint the breaker box to match the rest of the house. If you do not have a basement or garage.
Conclusion
We can place circuit breaker panels in the most visible or hidden places. The most important factors to consider are adherence to the work area, access, building safety, and lighting. Good luck!
Other Posts You Might Enjoy:
How to Prepare Your Homes Electrical System for Hurricane Season
Home Electrical Problems and How to Solve Them
4 Electrical Troubleshooting Tips for Your Home
Share This Story, Choose Your Platform!