If you are like most Americans, you are most likely on the lookout for any way that you can save money. With inflation being so high, people are looking to cut costs across the board to keep up with the rising prices of consumer goods and services. As a homeowner, you might be looking for a way to save on your monthly bills and maintenance costs by making your home more energy-efficient.
Tips for Making Your Home Energy-Efficient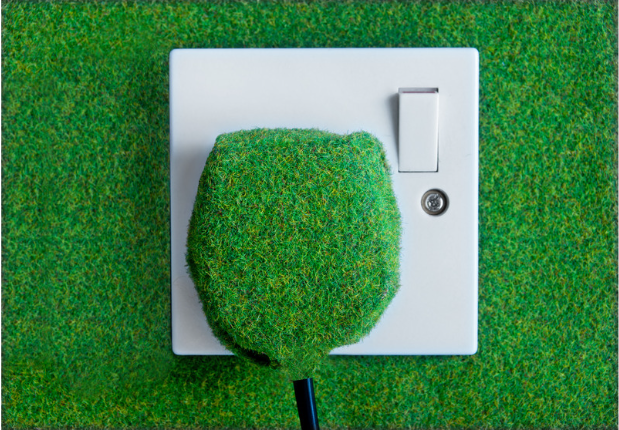 An energy-efficient home is one of the most effective methods for cutting down on your regular expenses. Houses that use more electricity, water, or heat than necessary end up costing the owners hundreds and even thousands of dollars per year. All that money could be saved with a few home updates that can reduce utilities for years to come, eventually paying for the upgrade itself with your savings.
To turn your home into an energy-saver, and therefore a money-saver, you need to know what kinds of upgrades to make. Though these projects could be expensive to implement, they will eventually pay for themselves the longer you live in that house. Try out these energy-efficient updates with your home to avoid throwing your money down the utility bill drain.
Improve Your Insulation Helps Make Your Home Energy-Efficient
Whether you want to keep your home warmer in the winter or cooler in the summer, the key to maintaining comfortable temperatures without an insanely high energy bill is insulation. Insulation materials are more effective than ever, and you can either install them yourself inside the walls, floors, and attic of your home or call a professional to help. Adding insulation to water pipes and heaters can also protect these vital systems from freezing when temperatures drop, preventing potential disasters like burst pipes or no hot water. Then your wallet could really take a hit.
Install Lighting Dimmers for a More Energy-Efficient Home
Lights in your home can be a drain on electricity that isn't always necessary to see by. For example, as the sun starts to go down, you probably turn on the lights to see better inside. However, you may not need the lights to be at full power since the lighting from the sun is still helping. Instead of having to turn on lights that use full power when natural lighting starts to fade, get some new fixtures that incorporate dimming light switches. This way, you can still turn on lights as the day gets darker, but you can do so gradually to avoid using up more power than you need.
Replace Old Siding
The exterior of your home is often the main culprit when your heating or cooling bill starts to inexplicably rise. If the house is not retaining heat well in the winter or keeping the cool air inside during the summer, then whatever controls the temperature will have to work harder to maintain the right levels for comfort. Depending on the material, the old siding could also be more susceptible to trapping moisture. Investing in new siding that is more efficient and will keep out moisture can cut down on your utility costs and save you hundreds of dollars every year. Newer materials are being used in many custom home constructions that save the owners a lot of money when compared to the energy costs of older homes, so if you are thinking about moving, maybe you should consider designing a custom home to incorporate energy-efficient elements like siding.
Replace Old Appliances for a More Energy-Efficient Home
Old appliances can be a drain on resources. From the dishwasher to the refrigerator, your appliances could be burning through electricity or water at a fast rate that is hurting your bank account every month. Newer models are designed to use less electricity and water than their older counterparts. For example, some new washing machines make better use of water flow and reduce the amount needed to do a load of laundry. Refrigerators and freezers can now implement more advanced features that help protect the environment and efficiently use power to keep your food and drink cold for less money. Though appliances may seem like an expensive upgrade, they too can help you save money in the long run.
Consider Solar Panels
Solar panels for residential use are growing in popularity. Though it can be difficult to rely on them for all your energy needs, they are a great way to supplement your regular electric supply, cutting down on utility costs after the initial investment. You can also receive a federal tax credit for installing solar panels on your home if you use them to generate electricity, so even that initial investment can be used to your advantage come tax season.
Weigh the Cost with the Potential Savings
All of these upgrades come down to cost versus benefits. Is the initial cost of the update going to lead to long-term savings? Much of that will depend on how long you plan to live in the house and reap the benefits of the change. Even if you decide to move before the savings have made up for the purchase, the resale value of your home is affected by these types of upgrades, so you could earn a better offer from buyers because of your investment. There are very few negatives to making energy-efficient upgrades to your home, so research these methods now and make your home a dream for your savings goals.
More posts you might enjoy:
Sun Power: A Breakdown of the History of Solar Energy Companies
4 Home Renovations that Save Money on Your Energy Bill
How to Be More Energy-Efficient in the Kitchen
Share This Story, Choose Your Platform!