Like other complex elements of your home, your windows require similar attention and maintenance to keep them in tip-top shape. If left unchecked, this part of your abode can undergo severe wear and tear, failing to perform critical functions like regulating temperatures and improving home security.
Here are the top 6 window maintenance tips to ensure your windows look and perform as new.
6 Window Maintenance Tips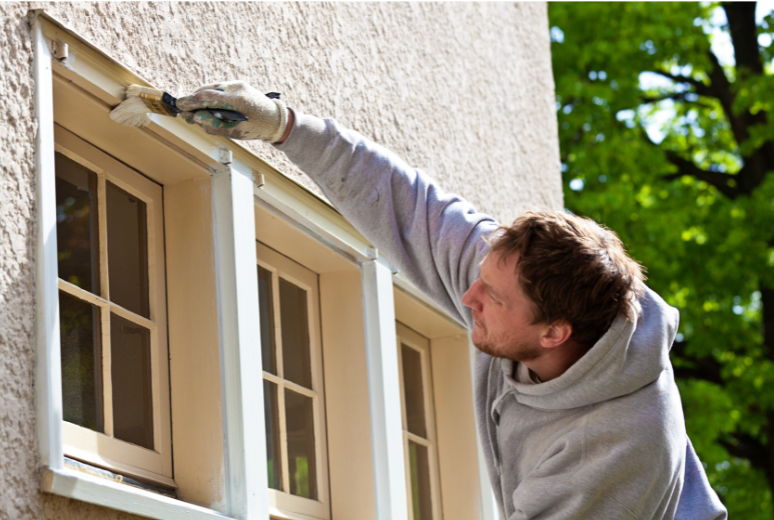 Perform Annual Window Inspections
Preventive home maintenance through regular check-ups helps avoid costly repairs or replacements. Inspect your windows every year to highlight imperfections. Check for cracks in the paint, leaks, sealant cracks, and problems with turning window cranks or sliding sashes.
Remember to inspect for improper drainage and leaks, mostly around the sprinkler systems and vents that can expose your windows to prolonged water. Also, look for signs of condensation and moisture between the window panes. If you notice any, the rubber seals might be broken and need replacement. Ensure you check for similar issues regularly if your area experiences big storms to avoid extensive hail damage.
Check Out for Window Cracks
If you do regular window maintenance but still notice unusual moisture inside your home, it will be best to check for cracks. Any glass, sealing, or wood crack can lead to this problem. While this can be an easy DIY repair, you should call a professional if you don't know how to repair a cracked window. Repair your cracked window as soon as possible to control the extent of the damage.
Insulate Windows in Winter
An extra layer of insulation on your windows can go a long way in protecting their seals and weatherstripping during extreme cold temperatures. Consider lining your home's windows with the actual insulation or invest in thermal window treatments. Although insulation may lower the amount of natural light getting into your home, it will help shield your window frames and seals as well as lower heat loss by up to 50%.
Install Storm Windows
Investing in storm windows can help protect your regular windows from seasonal wear and tear. Typically, you have to install them externally to protect your current windows from damage due to natural elements and a dangerous storm. These kinds of windows are a must-have if you reside in stormy areas. Most storm windows come in glass, stiff plastic panels, and flexible plastic sheets.
Clean and Lubricate Window Tracks
Cleaning and lubricating the moving components of your window regularly will keep it opening and closing with ease. Use a dry brush to remove dust and dirt from the tracks, sills, and frames. You can clean any grime with a solution of soap and water. Take an oil-free lubricant and apply it to the weatherstripping of the window.
Clean Your Glass Windows
Spotless window cleaning should be at the top of your priority list in regard to home cleanliness. Debris and dirt build-up on windows not only hinder natural light from getting in but also cause window damage over time. Besides, when you leave dirt on the windows for too long, it becomes harder to clean.
Cleaning helps maintain your glass windows, making them last longer. Even so, ensure you use the right cleaning products and avoid strong abrasive solutions that can tamper with the quality of the glass and frames. All you need to do the job perfectly is a mixture of dish soap and warm water together with a microfiber cloth. A vinyl window cleaner also works well, serving as a cleanser and protectant.
Proper window maintenance is key to extending its lifespan. Ensure you inspect your windows regularly for damage and handle problems immediately they arise. Also, clean the windows with the right cleaning products to avoid abrasion. 
Other posts you might enjoy:
End-Of-Summer Home Maintenance Tips
A Home Maintenance Guide To Protect Your Home From the Elements
Seasonal Home Maintenance Tips – Preparing Your Home for Winter
Share This Story, Choose Your Platform!