Have you always wished you could tackle a home improvement project or find a clever solution to implement organizing your drawers, but simply lacked the confidence to try? Today we have some tips you might like to try to make DIY a little less daunting.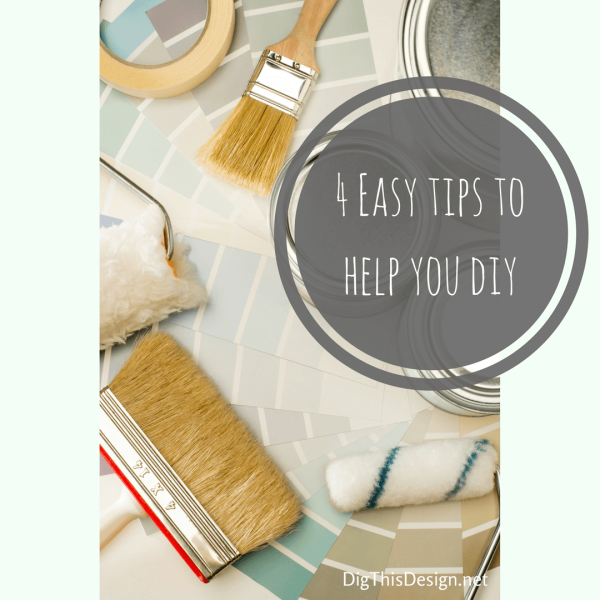 4 Tips to Help You DIY
Understanding the Challenge
DIY can actually be incredibly therapeutic, fulfilling and save you money, if you pick the right project to tackle. Carpentry is one thing that a DIYer might want to try, but a project that would entail plumbing or electrical should be left to the professional. These skills come with years of training as they can be dangerous to the homeowner and end up hurting or creating more damage in the process. Having a good understanding of what your skill level will be important to know before plunging into a project that is over your head. A bad experience might keep you from ever wanting to try another DIY project again.
Good Instructing Sites
The internet is known for helping people with their DIY projects. I myself have done eHow.com videos to help people with project solutions. There are lots of experts willing to offer free instructions like this guide on the plumbing info site offering bathroom-based reconstruction work tips from a professional. YouTube tutorial videos are also useful, as you can rewind until you're confident you'll get the procedure right.
Invest in Tools
It's a pricey initial investment, but let's be honest it feels good to have a toolbox in your life. You'll also earn back the money after only one or two small jobs you are able to do yourself. Start by buying the absolute essentials before honing in on the specialized gear that's angled towards your particular DIY solution.
Practice Everything
There's a certain gung-ho attitude that comes with wielding a sledgehammer, chainsaw or even just a monkey wrench. Know, it's harder than you think! Health and safety aside, you should practice every single move in a safe and repercussion-free environment before letting loose on your home. A dozen minutes or so of practice will save you from creating your very own DIY disaster.
You'll find DIY is a wholesome and satisfying experience when conducted right. Keep these four tips in mind to prevent any catastrophes and to ensure your finished product is the envy of the neighborhood.
Images Courtesy of Canva.
Bathroom Upgrades – 5 DIY Tips
Home Renovation – 5 DIY Tips to Help You Be Successful
Share This Story, Choose Your Platform!