Clutter in a house builds up very quickly. It sneaks up on you while you make excuses or just simply ignore the mess. Sometimes, it's genuinely difficult to keep a home clutter-free and clean. Life can prevent you from spending enough time in your home. You wind up making piles here and there with the intent of clearing them out, but you just never do. However, you can take charge and keep your home clean with a minimal amount of stress. It takes some dedication and determination, but you can do it. The following are three tips to help you with the process of decluttering your home for good.
Tips for Decluttering Your Home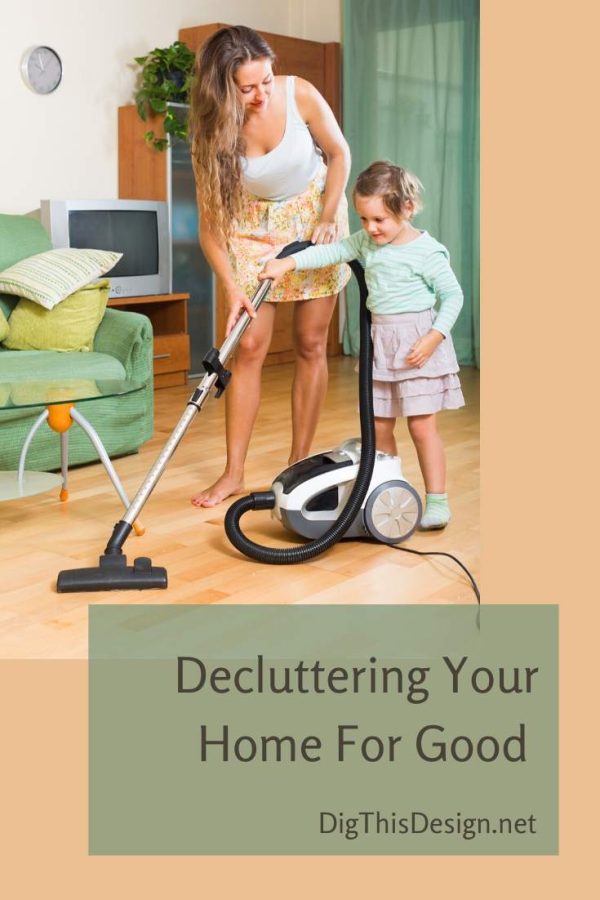 Follow the 1-Year Rule
The one-year rule is: if you've had something for a year and you haven't done anything with it, get rid of it. Most likely, it's not benefiting you in any way and it's taking up space. Do you feel like that object has value and you're reluctant to part with it, even though you haven't touched it in a year? Sell it online to get some return on your investment. If no one wants it, donate it to a local charity to keep it out of the garbage can. Another way to wean yourself from stuff you don't need, call Blue Whale Moving & Storage to take stuff out and store it for 2 months, and if you don't miss it then get rid of it. Soon, you will be hooked on how your home feels more open and spacious.
It's not hard to find 15 minutes on any given day to clean. Find a corner or a spot that needs attention and spend 15 minutes on it. If you find that you want to work a little longer, do so by all means! The more you get done in a session, the less you have to do later. You might be surprised at how much you can clean in such little time. If you find that you can't put in 15 minutes every day, don't feel guilty. Try to do it at least three times a week to create a habit of cleaning or organizing.
Use Decorative Storage Furniture
Ottomans, benches, and even chairs come with storage spaces. They're practical items that double as storage. Use them to decorate your home and keep your stuff out of sight. Just make sure "out of mind" doesn't come into play, because then you'll eventually defeat the purpose of using furniture for storage and decoration. The storage overflows and you wind up with clutter again.
These tips are designed to help you overcome the clutter problem in your home. Use them as a starting point to get yourself motivated while decluttering your home.
Other Posts You Might Enjoy
Your Home Design Should Stimulate Relaxation
Beautiful Home- How to Create One of Your Own
Professional Window Cleaners – Why Hire Them?
Share This Story, Choose Your Platform!