I save all of my clear glass jars because they make for great summer décor projects. Decorating doesn't have to cost a lot or be difficult to do. With a little imagination, you can find things you already have in your home to use as a vase, then go out in your yard and pick colorful flowers, it's that easy. I always use real flowers in all of my flower arrangements. Some I place in a vase and some I float in a bowl. I love the natural beauty and aroma they produce, especially in spring and summer. Let's take a look at some of the easy summer décor decorations you can easily make to bring your summer inside.
Summer Décor Tips Using Repurposed Glass Jars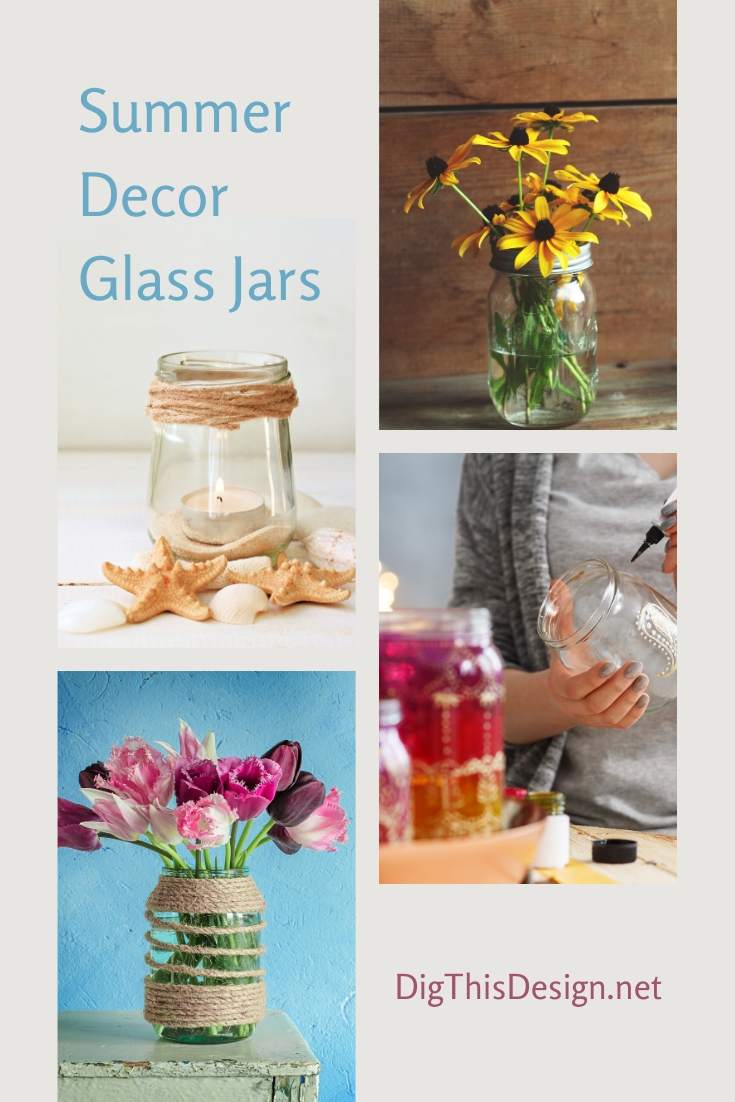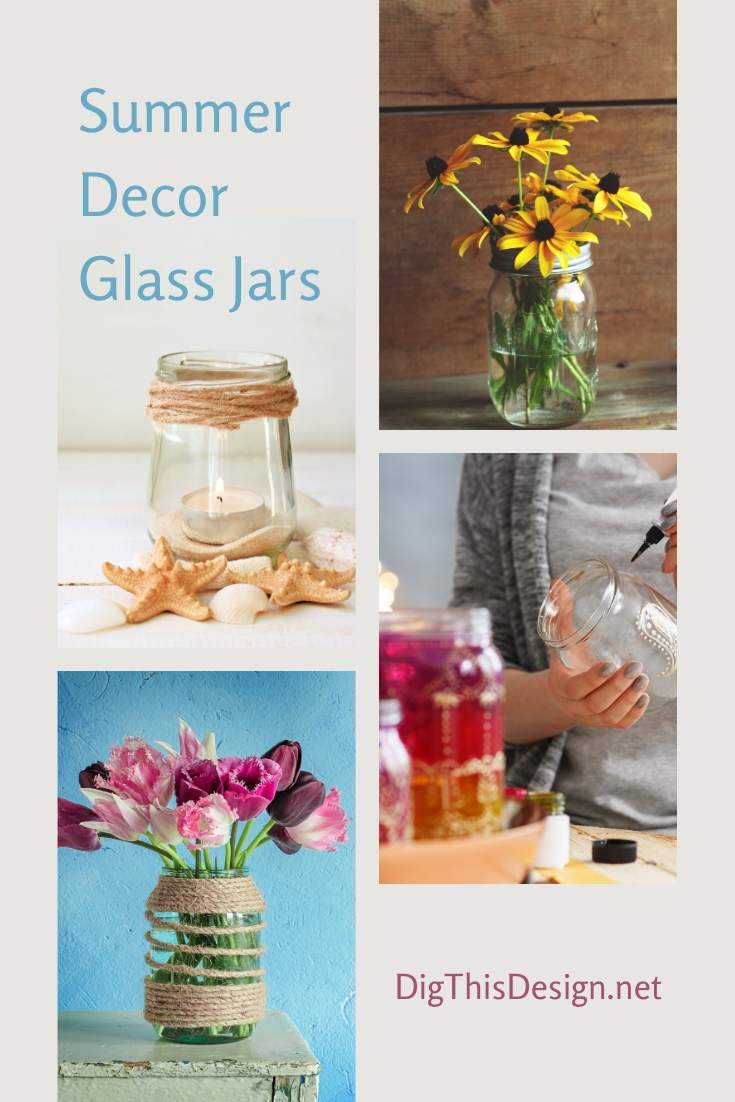 Don't Over Think It
Let your color come from nature. I am not one for fake florals and why do it when the season is summer? This DIY is so simple, all you need is a clear bottle and herbs, the candle is optional, but is a great touch. You could also substitute the candle for a rose and I think a white rose would be lovely.
Shells Add a Coastal Vibe
Living in Florida I like to use materials found on the beach, like seashells. Seashells give a coastal vibe to any décor and whether or not you live on the coast, summer décor with seashells brings back memories of summer for most people. By adding some battery operated LED miniature string lights you are able to use this as accent lighting on a patio. A candle with a coastal scent would be great to accompany this accessory as aromatherapy has a big impact when it comes to seasonal decorating.
Make Use of the Clear Glass
When using clear glass jars you can take advantage of adding something colorful to the water. The lemon's in the jar provide a unique touch. I also like to use greenery which gives an earthy feel to the summer décor.
Wild Flowers Make the Best Summer Décor
Remember that the summer season produces beautiful colors in nature and if you use these natural flowers and colors; you find you can't go wrong.
Images Courtesy of Canva.
Other posts you might enjoy:
Summer Tablescapes Inspired by Nature
Summer Decorating Tips for Your Home
Indoor Garden Designs, 4 – Types to Consider
Share This Story, Choose Your Platform!