The better you take care of your roof, the better it will take care of you. As long as you perform preventive roof maintenance inspections on the roof twice a year, you should be able to avoid costly roof repairs and sometimes even replacement. Any homeowner who is able and willing can perform the inspection himself or herself, but I recommend calling a roofing company. When hiring a roofing company, you have the benefit of a trained professional performing the work who will pay close attention to details and use high-quality materials to ensure the durability of the repairs. Regardless of your choice, there are several roof maintenance tasks that are worth performing regularly as they will help to lengthen the lifespan of the roof.
Roof Maintenance Check List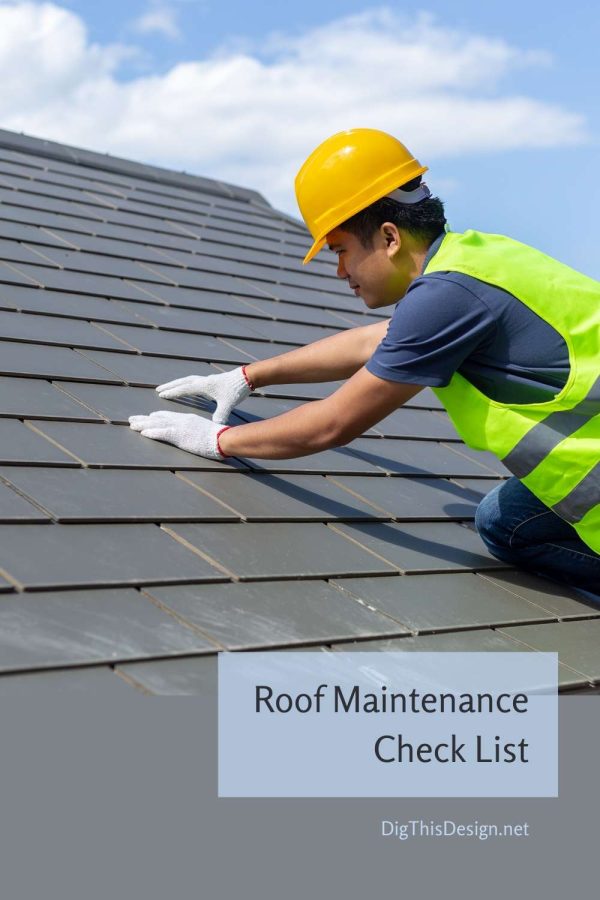 Inspect the Flashing to Ensure it is Fully Intact
As stated by Helene Hardy Pierce, a director at GAF Materials Corp., "The problems an owner is typically going to have is that 95 percent of leaks occur at flashing details – anywhere the membrane itself is terminated or interrupted." Flashing is the seal that is used at joints of the roof such as around pipes, chimneys, and vents. Examine these areas to ensure that the flashing is solid, continuous and intact. If the seals are peeling or cracked, remove all of the old sealants and apply a brand new coat all around – this seamless application of flashing will keep leaks from forming inside creases or breaks.
Signs of Moss
Moss is thick and can trap water on the roof. According to the Asphalt Roofing Manufacturers Association, "Preventative measures —such as adding zinc or copper strips to prevent both algae and moss, or applying asphalt shingles that incorporate algae resistant copper granules —may be employed when it is time to replace a roof." They do not recommend adding zinc or copper strips to a roof that is intended on staying there for long haul because the exposed nails will rust and cause leaks while the breaking of the sealant bond may result in wind damage. If you are unsure of what the right move for your roof is, contact a quality roofer in your area. In the Toronto region, Professional Roofers come highly recommended.
Clean Out the Gutters
Any time gutters become clogged they prevent water from running off the roof and flowing away from the house. To ensure water does not accumulate and cause leaks, wipe away any debris such as leaves or small sticks found in the gutters. This roof maintenance should be done anytime you see debris buildup.
Remove & Treat Any Algae Build-Up
Chlorine mixed with water will kill algae, but it is safer to let a professional handle it since it can cause illness if it enters your body and may harm your roof if applied improperly. In the case where you plan to replace the roof, it may be best to just leave it alone and replace the roof as soon as possible.
Repair Visible Damage
Roof maintenance starts with visually assessing the roof for any obstructions to proper drainage from the rooftop. Look for uneven areas or sagging sections of the roof where water may accumulate and cause the roof to sag. Also, inspect the shingles to ensure they are properly aligned and replace any shingles that are curled, missing or otherwise damaged.
Whether they are evident or hidden, problems with a homes' roof can be inconvenient and costly. Before a major issue develops consider adopting a semi-annual roof maintenance routine in order to inspect the roof.
Images Courtesy of Canva.
Other posts you might enjoy:
DIY Home Energy Audit Could Save You Money!
Water Conservation: 6 Biggest Water Users At Home and How To Conserve More
How Gutters In Harsh Climates Can Sabotage Your Home
Share This Story, Choose Your Platform!