It is the dream of every homeowner to have an attractive property that can be noticed from a distance. Upgrading your backyard is one of the ways to give your property the vibe that you desire. However, most of these people do not give the backyard the attention that it deserves. As illustrated in the BackyardInsider.com, you don't have to break the bank to make this a reality. To begin, let's discuss eight ways to upgrade your backyard this summer.
Upgrade Your Backyard This Summer with These 8 Tips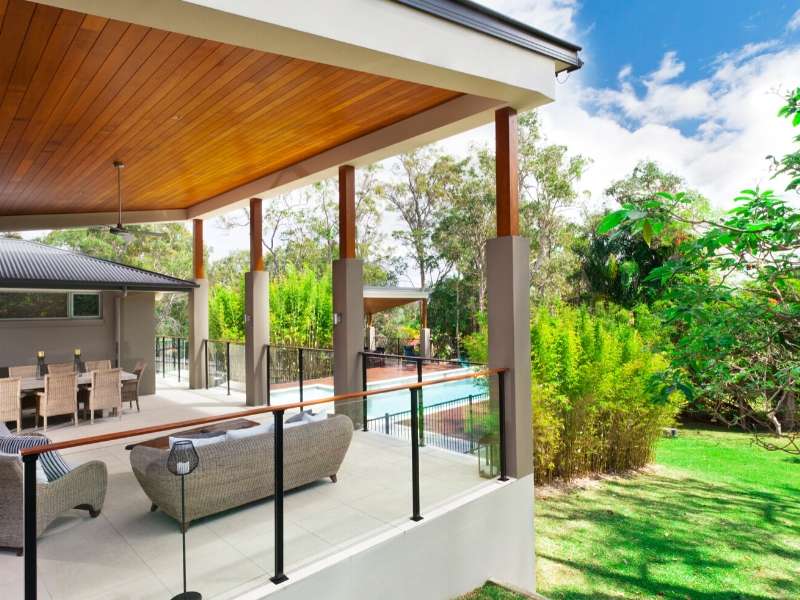 1 • Work on Your Garden
o you grow flowers, vegetables, and shrubs in your backyard? If so, you must maintain them regularly if you want your backyard to be attractive. Next, burn down the dead bushes or even decompose and use them as compost on your farm. Then, cut the overgrown bushes and trim the flowers for a beautiful finish. Also, use pesticides to get rid of parasites that are destroying your plants.
2 • Facelift Your Deck
You might notice your decking start to wear out as time goes by. It starts by turning grungy and grey, which makes your backyard look worn out. A simple cleaning with a household cleaner might be all that you need to give it a new look. Ensure that you use a soft brush and oxygenated bleach to do away with dirt and mildew accumulation. Also, coat your deck with a stain after the cleaning, to make it more durable.
3 • Declutter the Home
Their might be pieces of furniture that you no longer use in your house. Additionally, if you have newer appliances, then, perhaps the old ones are in a new home in the backyard. All this translates to clutter that ruins your design. However, you can put this stuff to better use by selling it in a yard sale. Also, consider recycling jars and containers to create flower vases. Finally, consider donating some of your stuff to the less fortunate and touch a soul.
4 • Build a Fire Pit
Simply because it's the summer season, it doesn't mean that it will always be warm. However, you definitely need a fire pit for the cold season. There are different designs of fire pits, depending on your taste and resources. Ensure that you place the fire pit at the center of your backyard patio. Such an arrangement makes it easy to prepare foods, grill meat, and warm the space as you host guests.
5 • Light Your Backyard
As you spend evenings in the backyard, ensure the area is well-lit for ambiance and warmth. Do do this, hang some bulbs on tree trunks to create the perfect outdoor environment. Ensure that you also use lighting fixtures that withstand harsh weather variations. Or, try using mobile lighting that stores in your house after use.
6 • Get Outdoor Furniture
Making your backyard hospitable comes at some cost. First, make the area comfortable enough for people to spend a few hours. Secondly, your outdoor furniture must withstand exposure to varying weather conditions. In fact, wood and metallic chairs are the best when it comes to such a setting. Also, consider a table to serve meals and drinks as you enjoy your stay in the backyard. Painting your outdoor furniture protects it from rusting and water damage.
7 • Create a Play Area
It cannot be stressed enough how important it is to lead an active lifestyle. You can make your backyard your home gym. You can have different equipment such as trampolines that can be used by adults and kids alike. Ensure that the play area is spacious enough to minimize injuries and accidents.
8 • Build a Fence
The ideal backyard should have a fence to create a homely feeling. Measure your space carefully for installation of a fence. Also, remember to measure the desirable height for your fence. Then, paint the fence to complement the overall appearance of your property.
The upgrades that you make on your backyard should highlight the overall look of your home. The choice of upgrades that you make will depend on the design and size of your property and backyard. You can always consult an expert in this area if you are not sure what might work best.
Here's top most gorgeous backyard ever throughout the summer months. If you have other suggestions, please leave them in the comments below. You will also find other interesting links below to all things design.
Images Courtesy of Canva.
Other Posts You Might Enjoy:
The Child-Proof Kitchen – 5 Kitchen Upgrades All New Parents Should Consider
A Simple Guide on How to Decorate a Nursery
How to Baby Proof Cabinets: A Homeowner's Guide
Share This Story, Choose Your Platform!