Spring is just around the corner and what flower is more full of color and vibrant than a tulip? Tulips aren't as simple as may have once been assumed, different colors, shapes, or your classic design are all possibilities to decorate your house or garden with tulips.
Here are some Multicolored Tulips, some classically inspired ones, and abstract ones to inspire your own designs!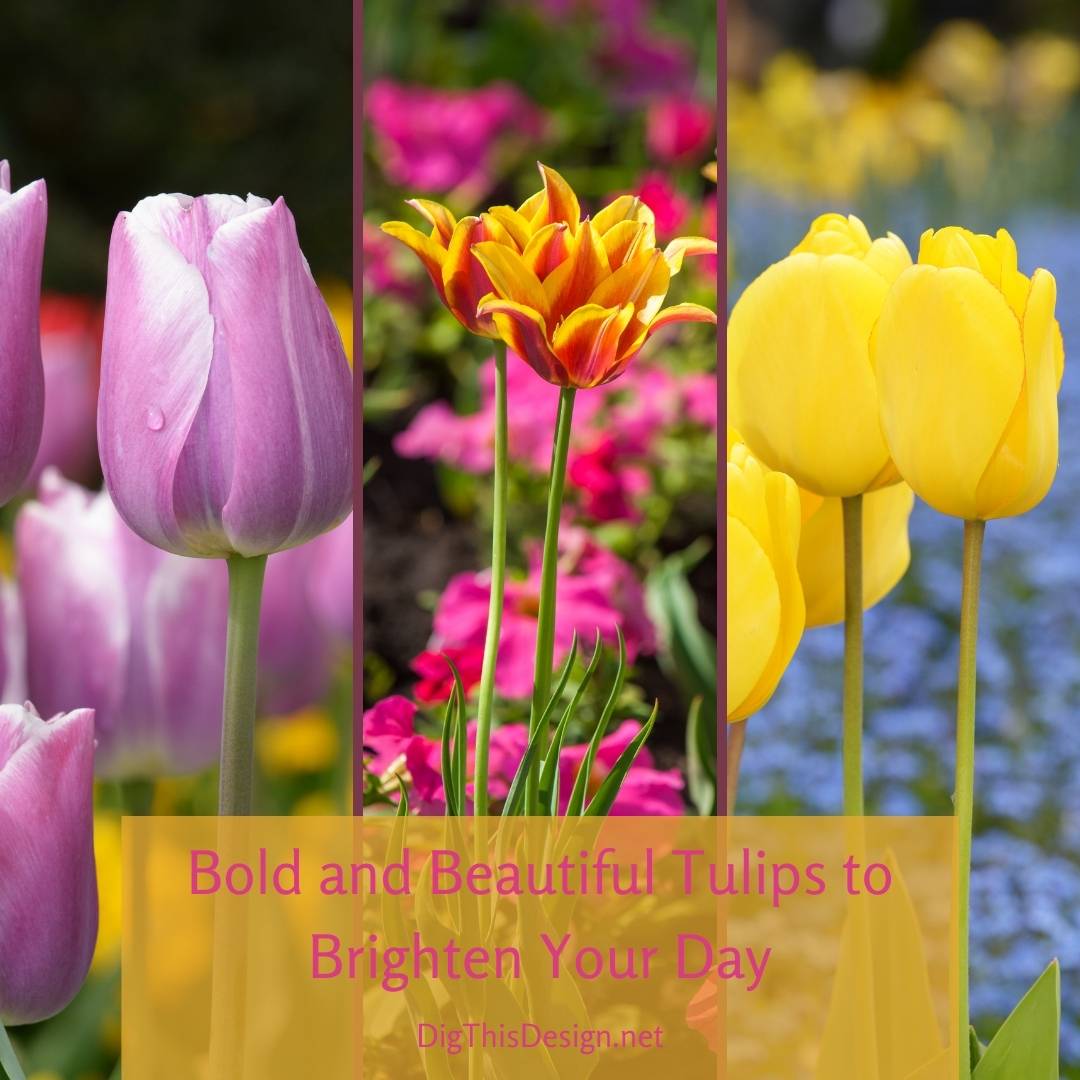 Multicolored Inspiration
Thanks to inspired biochemists across the world multicolored tulips do exist. You are not limited to just one color. Rather, hybrid bulbs have been created to adhere to whatever color scheme you desire.
Some tulips are rainbow colored which may seem moderately wild, but it still sports the classical shape so to the naked eye one would recognize it as a tulip and perhaps just be perplexed at how it's owner could achieve such a wild and extraordinary color scheme.
The red and white lovely tulip is very simple and yet makes a very strong statement. The multicolored tulip could be featured in a very simple white room that used red as an accent or red with white, but the severity of the contrasting colors is intended for a dramatic look.
Classically Beautiful
Sometimes simplicity says more than anything. Even using one color and a classically shaped tulip there is a level of strength and yet a feminine touch to it that really emphasizes a room.
An elegantly colored tulip bursts with the color orange making it impossible to ignore, but there is a beauty in simplicity that can't be denied, along with a boldness.  To not stray away from what is classic, and yet using such a powerful color really emotes confidence.
Abstract and Wild
If you want to stray away from the crowd and go even further than just a change of color, but really stand out change the main shape and classic design of your tulip. Be the pirate of the flower community!
The length of some tulips are highly extended giving it a much more architectural feel, but also give it a more delicate and tranquil feel. It doesn't stray so far from the original beauty of a tulip.
Other tulips are an explosion of both color, shape, and inspiration. The shape itself is delicate, but it still remains very bold in it's individuality as beautiful as it is. This is a flower that will make someone stop and look and ask questions.
A lavender and frayed tulip is dainty and precious, very feminine, but also incredibly original. The frayed edges would look lovely in a very contemporary room and illuminated beautifully by natural light.  This is for a very specific aesthetic.
Images Courtesy of Canva.
Share This Story, Choose Your Platform!