Who doesn't want to sit on their porch with a cup of Joe in the morning or a cocktail in the evening on beautiful summer days and nights? A patio or porch swing would be a great addition to your house to entertain or have some quiet alone time.
Some of these inspirations have a more modern approach and some more classic.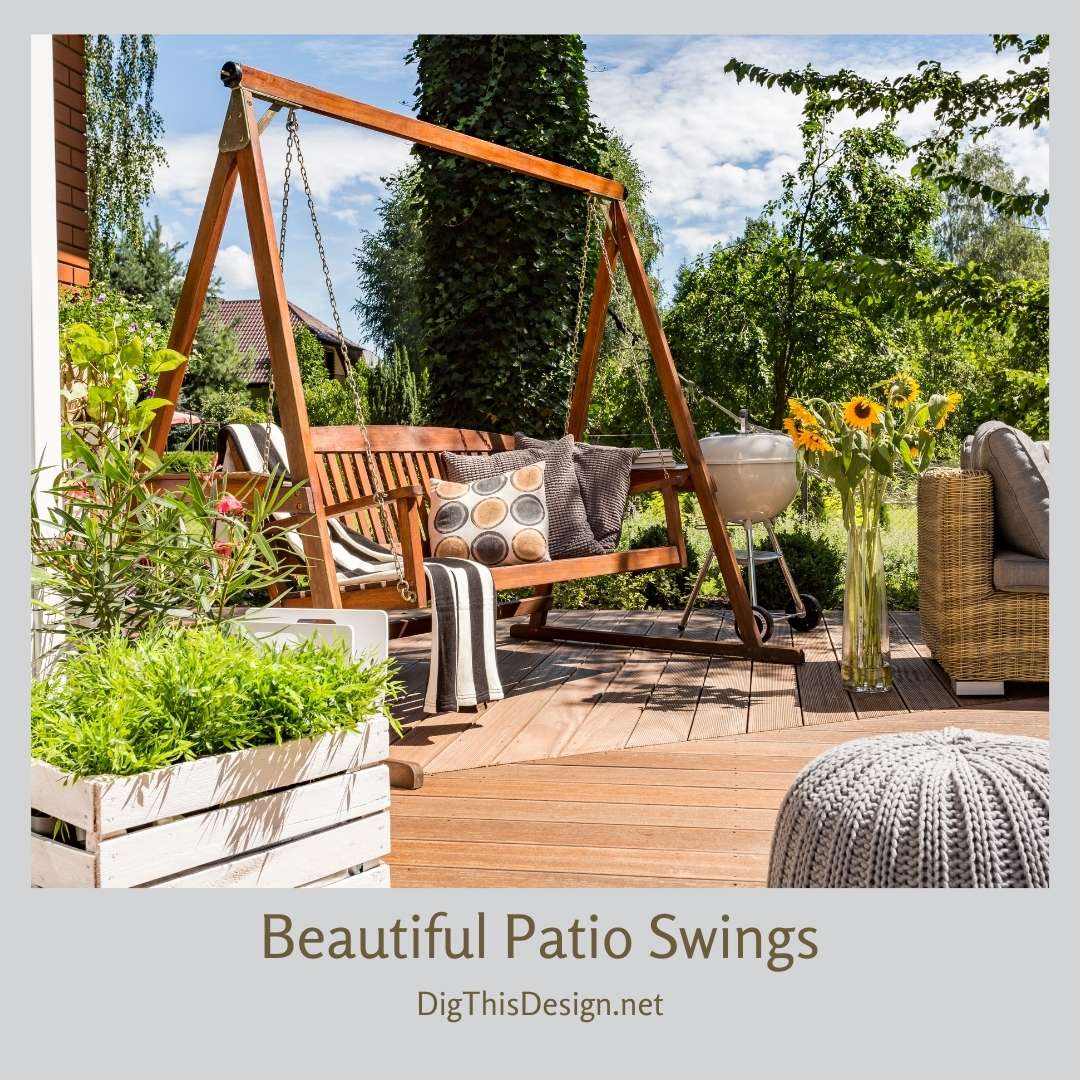 Modern Design
A lot of these modern designs tend to inspire minimalism or even a new twist on a more classic design. But they stand out as new and different from anything typical, making a beautiful and enjoyable statement.
Try a patio swing wiht a wooden design and simple decor, making it a beautiful and fabulous addition to our diverse collection of porch and patio swings.
Or, go for a patio swing that is beautifully simple and classically current. This type of patio swing fits easily into either a more modern designed porch or a classic one, appeasing to all design tastes.
Of course, you like a modern and minimalist that is also beautiful in it's simplicity. A single light, a drink, and alone time would be a wonderful way to enjoy this porch swing.
Classically Designed Porch Swings
Going back to classic designs is always a fantastic option because they are timeless and always relevant in current design or an inspiration to it.
A wicker designed porch swing is a nice contrast to the beautiful stone porch beneath it, warming the space up. It's attractive and yet still has a comfort quality that makes it look great to curl up with a good book with.
A femininely inspired porch swing has a lovely contrast of red and white, but also a level of comfort that encourages a nap or even some cuddling!
A patio swing almost looks as comfortable as any couch, and this porch that has the feel and comforts of indoors while still being able to enjoy the elements of outside is a genius design for a porch swing.
A beautiful classically designed porch swing boasts a rustic look that shows comfort and style, one that would be great for a cabin or house in the woods.
Images Courtesy of Canva.
Share This Story, Choose Your Platform!