We are all in need of a vacation these days. One of the best ways to get out exploring again is through a road trip with your luxury RV. With the freedom to travel down any road in America, it comes with the comfort of a home on wheels. In fact, there isn't a more enjoyable way to travel. Of course, your luxury RV come with the amenities to provide you with the utmost comfort during your trip. However, it's still important to prepare a holiday packing list.
But what is on that list when it comes to packing for a vacation in your luxury RV? Amazingly, your options are endless. That's because you don't worry about baggage check ins or overweight carry-ons. However, there are five essentials items that you must have for every trip with your luxury RV needs. From practical items to those that enhance your comfort, here are the essential items to bring with you on your luxury RV vacation.
The Essentials Packing List For A Vacation In Your Luxury RV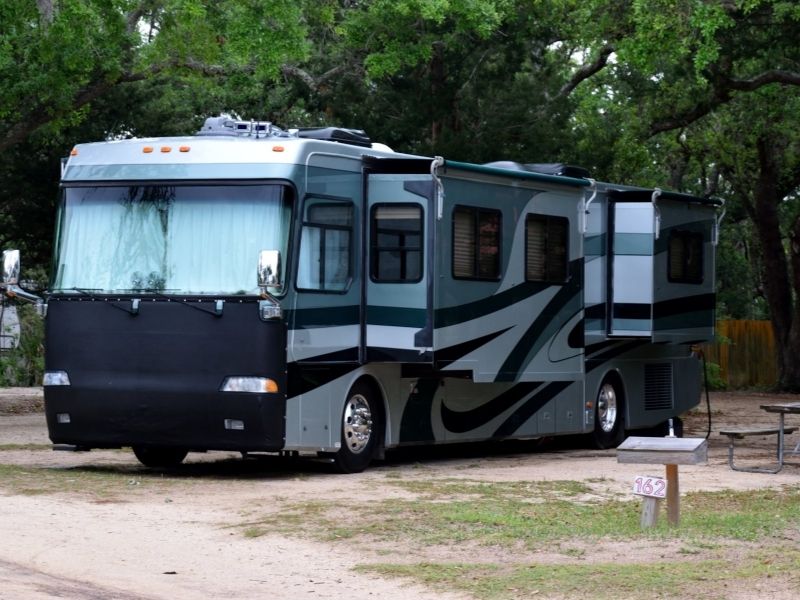 1. A WiFi signal kit.
Your luxury RV has many items of comfort! Of course, you most likely want to enjoy being off the grid for as long as possible. But does that come with the assurance of wifi no matter where you roam? You can easily see the importance of this being number one on the list when preparing for a trip.
There is nothing more frustrating than getting the perfect set-up in that remote spot and going to pop on a Netflix show then to realize you don't have enough WiFi signal to play. So, bringing a WiFi signal kit can help provide that perfect backup for you when your internet is getting spotty.
2. All the chargers for all the devices.
Your road trip is likely led by your handy GPS system courtesy of your smartphone. But chances are your phone needs charging throughout the day. Bringing extra chargers with you will ensure that you can easily charge your phone and get the driving directions you need.
Also, don't forget the chargers for your laptops and tablets. This assures you plenty of Netflix and chill time during the evenings. This is especially important if you plan on a remote location. You won't be able to go ask the receptionist or head to a local Best Buy to grab a charger.
3. A blanket and a fan.
These items are not typical for a holiday packing list when traveling by air or sea. However, they are a necessity when it comes to traveling in your luxury RV. That's because you must prepare for all weather conditions. Doing so ensures comfortable in your RV during any type of weather.
Plus, since you have extra storage space for this trip, they won't take up too much space. The blanket helps you remain cozy during those chilly nights near the mountain. On the other hand, the fan helps you stay cool during those humid days on the coastline.
4. Campfire chairs.
sour luxury RV most likely has a comfy couch and a dining room table to enjoy. However, you must pack outdoor chairs for those evening campfires or for relaxing outside in the fresh air.
Again, these items aren't on your typical holiday packing list when traveling via other methods of transportation. However, the extra space in your luxury RV allows this one to make the list.
Also, you will be thankful for them, especially when you set up a living space outside. These types of chairs also allow you to have that front porch home feel.
5. All the Outdoor Gear.
Adventure awaits on your next luxury RV road trip, so don't forget to pack all the outdoor toys as well.
If you are headed to the coast, pack your snorkeling or diving kit, surfboard, or SUP board. Then, if you go inland, pack your hiking day kits or ski gear. With your spacious luxury RV, you won't have to pay extra to bring your adventure gear with you on this holiday.
In conclusion.
These five items are ones that will enhance your next road trip and ensure that you are both comfortable and having the time of your life. If you have any questions or suggestions, we always love to hear from you in the comments below. Also below are links to more fantastic articles about ALL things DESIGN for your home or business.
Images Courtesy of Canva.
Other Posts You Might Enjoy:
Oregon RV Trip; 4 Gadgets You Need
What You Need to Know Before Purchasing a Caravan
4 Outdoor Patio Ideas for Party-Perfect Entertaining
Share This Story, Choose Your Platform!