Home theaters are becoming more and more popular as the movie industry reaches homes in numerous formats, Cable Channels, Rentals, and Netflix to name a few.  And what wouldn't we love more than our very own theater to privately view our favorite classics? Check out these home theaters and their creative designs.
Homemade Movie Theater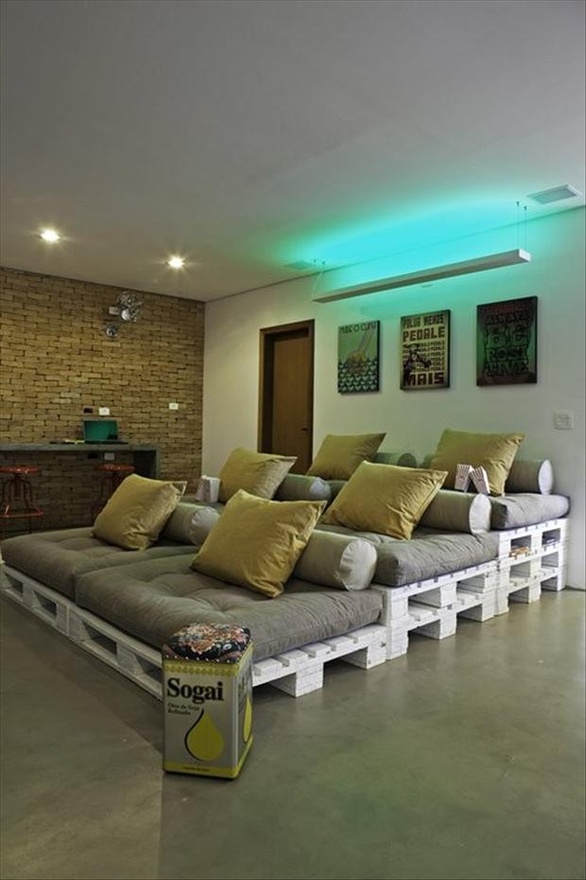 Using pallets as homemade risers is a great way to add seating to your home theater.  These are made even more luxurious with their over-sized cushions and pillows.
Home Theatre
Using a mixture of sleek love-seats and posh bedding, this homemade movie theater has comfort in mind.  Just be careful you don't doze off during the movie!
Attic Home Theater
Don't think you have enough room for a home theater?  Try transforming some attic space into a movie-goers dream come true.