SMART home design is not just about technologies for the home, it's also about products designed to function in multiple ways. Most families live a multitasking kind of life and it is necessary to find products that allow them to do this well!
It doesn't matter if your kitchen is large, medium or small, today's kitchens are open and function, best set up in zones, cleanup, cooking, and storage. Each zone needs to be as functional as possible so you're not running all over the place to accomplish your task. The modern family sometimes have multiple cooks that enjoy sharing the cooking duties, and products need to be designed to accommodate this type of living by making each zone completely self-sufficient. Let's take a look at some of my product picks that will make the most out of your space.
The Chef Sink
This is a must have in any modern kitchen and my favorite of the bunch is the new  BLANCO QUATRUS, offered in six bowl configurations to fit your individual needs. This style of sink is designed to be personalized with optional accessory inserts, to enhance the homeowners cooking, cleaning, entertaining or organizing needs. I am like a kid in a candy store over their menu of accessories.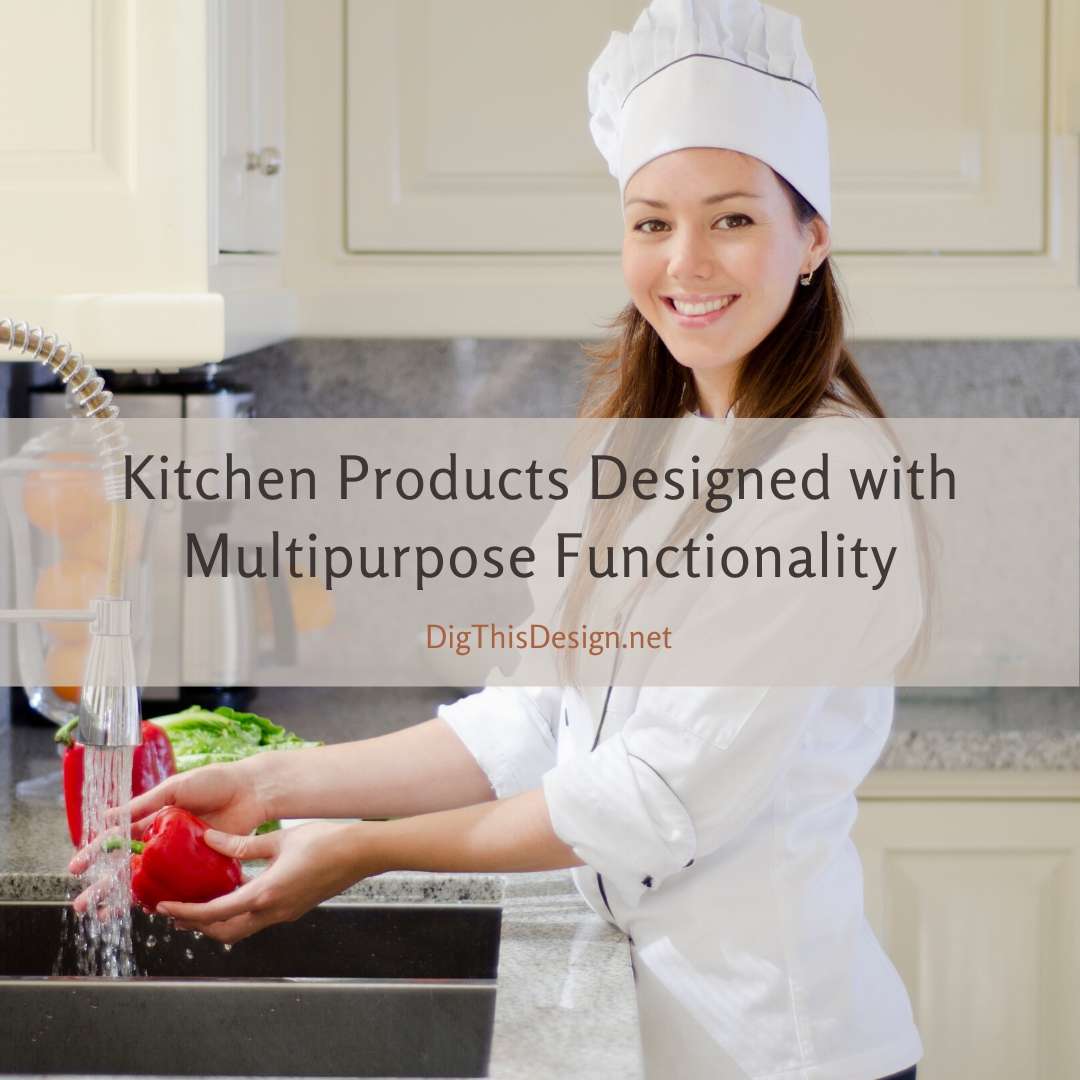 Because of the versatility each sink offers, you could have one at an island for prep and one as the main cleanup sink. I love this idea for multiple cooks working together!
Many of my clients are environmentally friendly and love that BLANCO has thought of everything including a compost system. The BLANCO SOLON, collects organic waste through their stylish bin, to be stored beneath the counter, creating not only a SMART clean up zone but, a GREEN living one as well.
Multiple Cooking Technologies
WOLF does it BEST with their versatile convection steam oven! I personally own this gem and could not live without it! Convection plus steam is the perfect formula to add moisture, heat and airflow to create foods that maintain their nutritional benefits. This oven does it all from roasting your turkey to baking your cake, with awesome results!
Taking it a step further is the Wolf Gourmet feature, the computer that does it all for you. I seasoned and  browned my meat first to seal in the juices and inserted the probe. The Wolf Gourmet does the rest, I simply press the okay knob, turn to select my options for cooking. The smart oven displays the time it will take to complete which allows me to do other things and organize my time.
9 SMART Cooking Options All In One
Now for an ALL in one cooking machine check out the ILVE, (pronounced "ILL-VAY"), and made in Italy. Leave it to the Italians to understand the culinary needs of creating great cuisines, I love Italian food! This SUPER cool company has developed 9 SMART cooking options for their ranges and cooktops.
In today's fast past world why not demand versatility in our home appliances to maximize your space? I have mainly focused on kitchen products for this post, for bathroom multipurpose options see my post on, Design Intelligence with LAUFEN at ICFF. Now that I've shared my picks of the best of the best products for multipurpose functionality for the home, I'd love to hear your picks, so leave a comment and share.
Images Courtesy of Canva.
Share This Story, Choose Your Platform!