Design moves in a field of tension between art, architecture and emotion. In the case of the bathroom space, the products are serious – almost part of the architecture, and strongly connected to the building itself. Successful design is defined by design intelligence that consists of sustainability, functionality, and importantly lasting aesthetics, as they are not easy to change with fashion changes.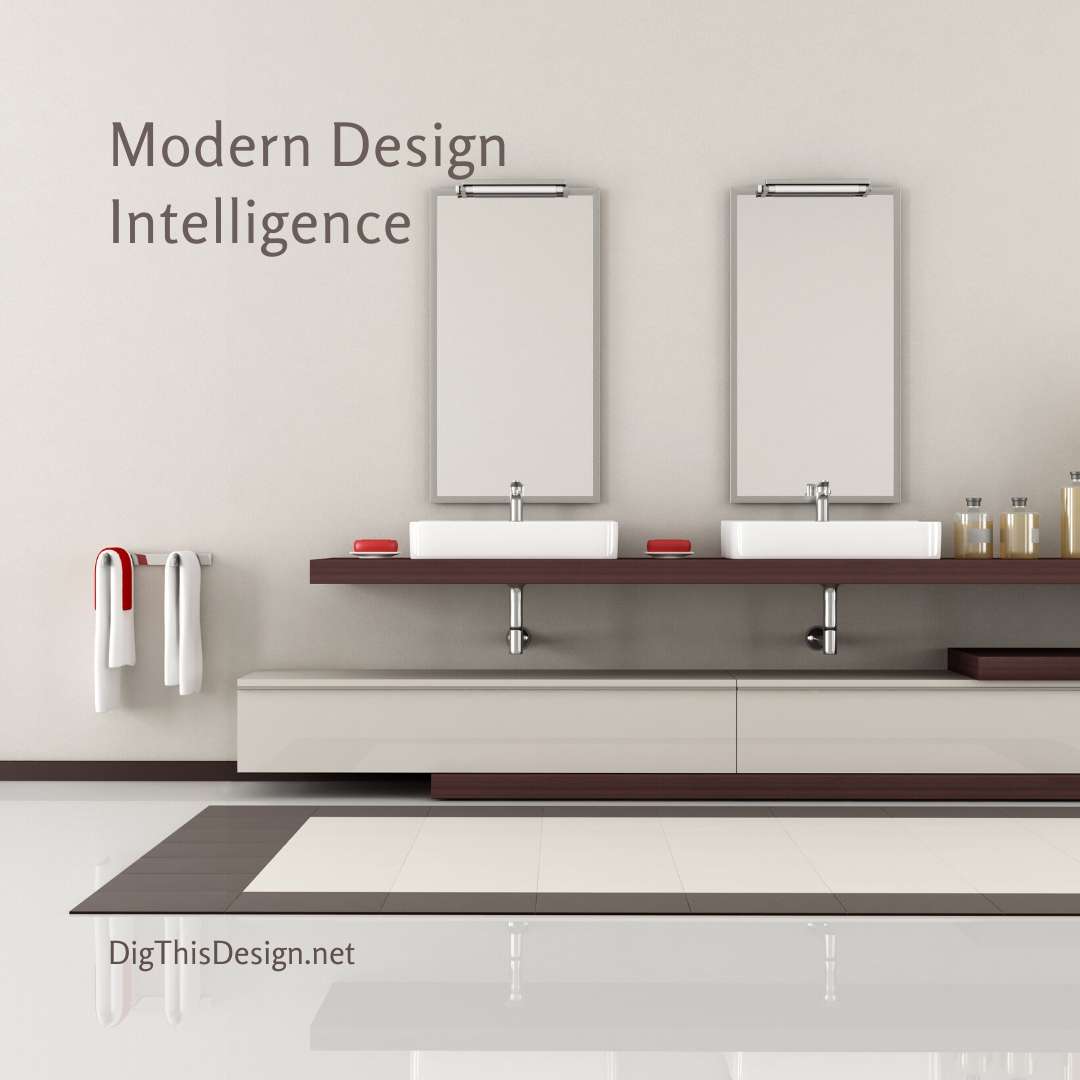 Marc Viardot, Director of Marketing and Products for LAUFEN, and internationally acclaimed architect and designer, Roberto Palomba spoke at ICFF (International Contemporary Furniture Fair) in New York City this past month to discuss the intelligent integration of people, materials and production processes so that high-quality, emotional and functional bathroom spaces arise.
According to Marc Viardot who develops relationships with key global designers, the three magical rules or the social challenge of design are:
Design has an aesthetic

and functional dimension
Design is combining of shape and extraordinary competence in production
Design is made by people – for the people
The ultimate design intelligence challenge then is to reconcile these into one goal. Design needs intelligence, emotion, culture and cooperation. LAUFEN exhibits these traits by bringing their Swiss culture and 120 years of ceramic know-how to the table with renowned international industrial designers who bring the emotional element to their cooperative projects. It's not easy to use outside industrial designers – especially at the level LAUFEN does. But as Viardot points out, "It pushes us outside our comfort zone, and we do so because the end result is innovative and groundbreaking design."
Roberto Palomba is one such industrial designer who has led the design team on the creation of several collections for LAUFEN. He "doesn't like to shock, he prefers to surprise" and he recalled his experience on the Kartell by Laufen collection where he integrated the colorful furniture of Kartell with the technological acumen of LAUFEN ceramics.
He told the ICFF audience about observing his wife in their bathroom at home. As she went through her routine, she was forever dropping items into the washbasin and sometimes into the drain itself. As Palomba thought through the new Kartell by Laufen collection – he incorporated solutions for these issues into his design process. Each faucet has a disk on top that gives the user a place to put makeup or other items as you are using them. So they sit securely and do not fall into the washbasin. The collection also integrates a hidden drain innovation so there is no drain hole visible and the drain is hidden from sight. It would be next to impossible to drop anything down the drain in this washbasin.
Palomba also strategically thought about the color selections for each element in the collection – ranging from the vibrant citrus color orange to an elegant and sophisticated gold. Using the same elemental shapes – and changing only the color – the look completely communicates something new.
Imparting this deep understanding of the industrial design process between architects and manufacturers, we gain valuable insights and we began to think about how to leverage design intelligence to create our own unique room environments. In the end, design intelligence is about challenging the material world to bring forth unexpected beauty and authenticity in all that we do.
For more information about LAUFEN and Roberto Palomba, visit www.us.laufen.com
Images Courtesy of Canva.
Share This Story, Choose Your Platform!