If the kitchen is the heart of the home, water is the lifeblood. When you're doing your kitchen planning, deciding where the water comes in, goes out and is best used is an important set of decisions. The "where" is only the half of it though. The "what" is also important.
What kind of water is coming in to your kitchen? Well water? City water? Softened water? How does it taste? How much bacteria and chemicals does it hold?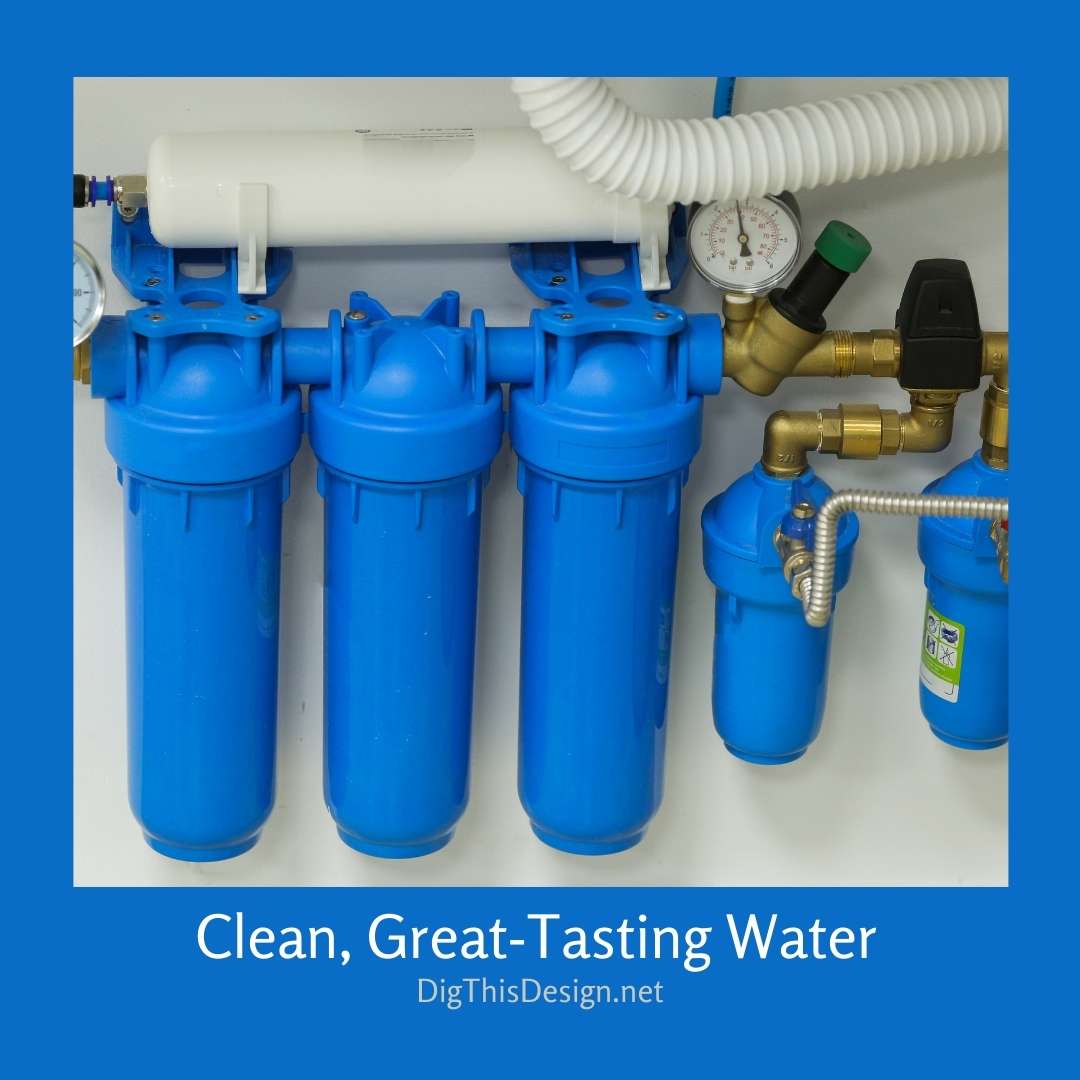 Counter Top Water Filter
Try a low-cost unit that's great for families on a budget, and anyone who doesn't want t tackle an installation project. The water filtration system sits on the counter top, next to your sink and provides crystal clear, clean water:
Under Counter Sink Mount Water Filter
This water filtration system provides clean, clear water from a brushed nickel faucet and a filter hidden below the counter.
Whole House Water Filtration System
Want every faucet and shower head in your house to run with clean, clear water? Then, a whole house water filtration system like the one below might be a fit. Whether you're filling your glass in the kitchen, brushing your teeth in the bathroom or soaking in a tub – your pipes will be flowing with crystal clear water.
Images Courtesy of Canva.
Share This Story, Choose Your Platform!