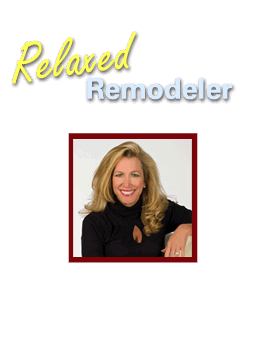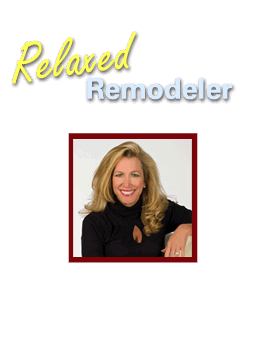 Patricia Davis Brown is back at Relaxed Remodeler. We'd like to welcome you to view and read our own Patricia Davis Brown's articles at Relaxed Remodeler where she will be a featured writer using her vast knowledge in the interior design world, specifically bathroom and kitchen, twice monthly. Here in her most recent article the national award-winning interior designer walks you through technology and bathroom design. The latest and the greatest in shower, bathtub, and toilet technologies can give you a master suite like you've only dreamed of for your reading pleasure.
The new modern: bringing tech to your bathroom:
Technological advances can make your life easier – something you probably know from the advances to your phone and computer. But what about the advances it can bring to your bathroom? What once seemed basic – a shower, a toilet, and a tub – now has numerous tech upgrade options. So let's take a magic carpet ride through the latest in bathroom fixture technologies.
The shower:
Forget what you think you know about jumping into the shower in the mornings. H2Okinetic technology is the study of water in motion, and the company Brizo is bringing this technology to the residential market with their custom shower systems. Using H2Okinetic technology, you can control water's shape, velocity, and thermal dynamics; so in other words, you can change how the water hits and warms the body. Brizo's systems also manage to use less water. So how does a Brizo shower differ from a regular one? By producing larger droplets that retain their heat longer. Not only does this give you a massaging effect, but also a denser spray pattern that makes for a more enveloping and warming experience. Brizo uses up to six H2Okinetic body sprays in addition to an H2Okinetic showerhead.
The bathtub:
Sure, baths are relaxing, but how can you get an even better spa-like experience at home? Kohler has taken relaxation to new heights. They've combined the sound of music with soothing sound vibration technology that resonate throughout your body to calm you. Kohler has made it possible to plug in your favorite music, news, podcast, and more into your bath. Just by plugging in your smartphone or tablet, you can relax in the bath while vibrations from the music surround your body.
The toilet:
We've all heard some people refer to their toilet as a throne but the NUMI toilet by Kohler might really earn that title. Theri state of the art commode offers a motion-activated cover and seat, advanced bidet functionality, integrated air dryer, deodorizer, heated seat, foot warmer, illuminated panels, and music.
Technology has brought so much to bathroom design. Do your homework to research the latest in bathing technology and then work with a professional to make your dreams a reality.
Patricia Davis Brown
ASID, CKD, CBD
Images Courtesy of Canva.
https://digthisdesign.net/wp-content/uploads/2014/05/slide-relax.png
350
260
Patricia Davis Brown
http://development.digthisdesign.net/wp-content/uploads/2016/11/OLD_DigThisDesign_logo.jpg
Patricia Davis Brown
2014-05-05 09:15:34
2020-08-14 14:40:39
Back At Relaxed Remodeler