So, you're thinking of revamping your diet but have no clue where to start. Believe me, you're not alone. Most people aspire to a healthy lifestyle, which also leads to many falling off the wagon and often at record speeds. 
If you're looking to get into a lifelong habit of healthy eating, the best place to start is by assessing your kitchen. Today, we take a look at four design hacks that help you support a healthy lifestyle, so grab an apple and read on to find out more! 
Support a Healthy Lifestyle with These 4 Kitchen Design Hacks
1. Keep kitchen essentials handy.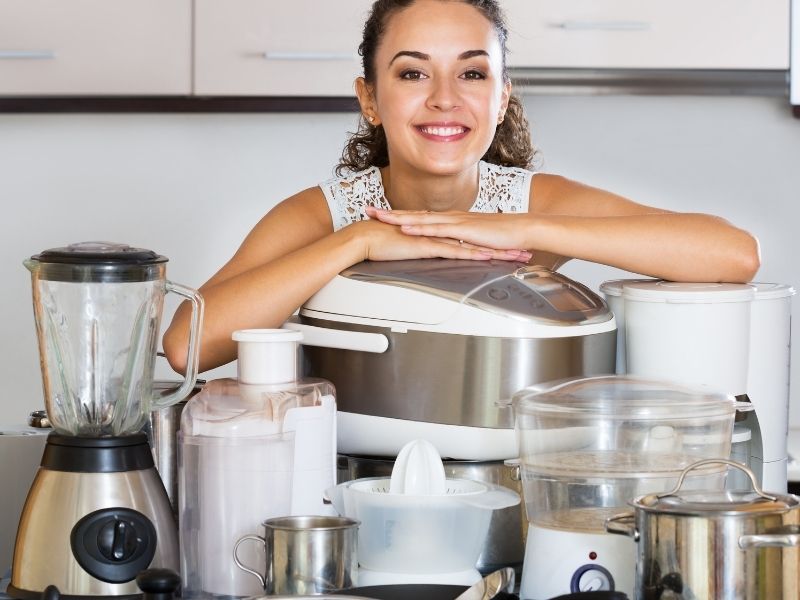 A kitchen that looks like it came out of a home design catalog may be aesthetically pleasing. However, what is most important are all the essential tools and appliances to create healthy meals quickly, easily, and with minimal fuss.
The essentials that every healthy lifestyle cook needs include a food processor, a blender, an air fryer, and some basic cookware such as non-stick pots, pans, and baking sheets. Having everything on hand and ready to use will help you stay on track with your healthy lifestyle eating plan. In addition, it reduces the number of times you order take out! 
2. Keep your kitchen neat and tidy.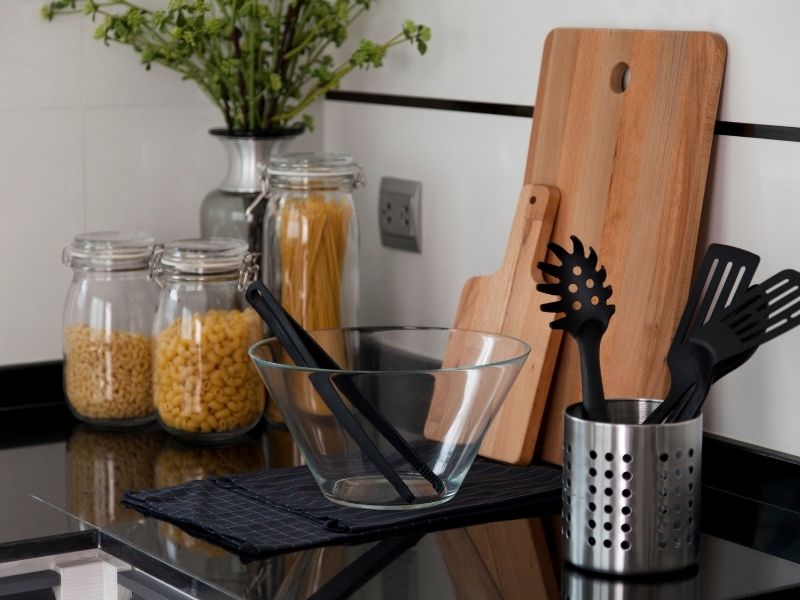 Let's be honest, the last thing you want to do after a long day is fumble around a chaotic kitchen. In fact, that adds to your anxiety levels to the point where you may not want to prepare a healthy meal. This is why the organization is key!
Keeping your kitchen clutter-free and functional is the best way to encourage yourself to whip up healthy and delicious meals. Organizing your pantry also helps. In fact, an expert tip is to use clear airtight containers to keep your ingredients fresh. In addition, they make it easier for you to see the contents of your pantry. 
3. Plant a windowsill herb garden.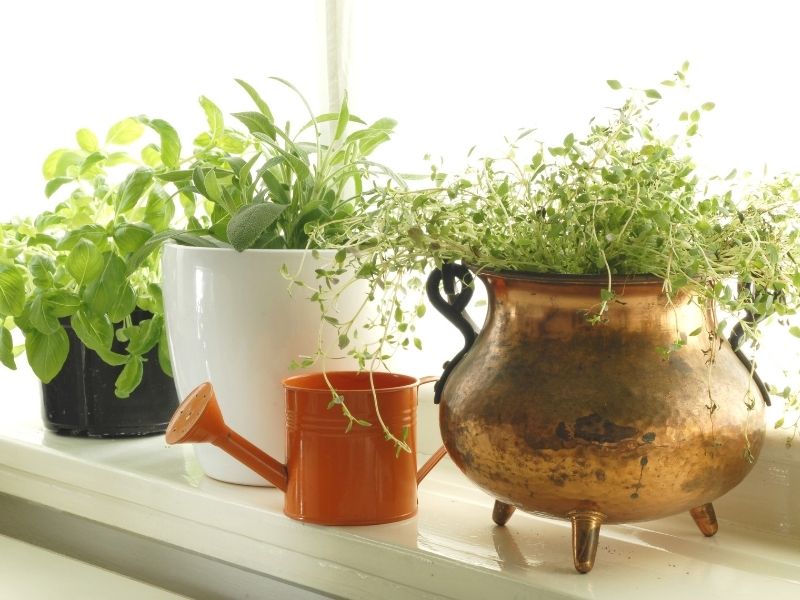 A windowsill herb garden is a fantastic way to spruce up the look of your kitchen. It also helps you gently nurture that green thumb of yours. However, we're talking about healthy eating today and not gardening, so let's get back to our main topic. 
Planting herbs in your home is a great way to always have fresh homegrown herbs. For example, you can use them in a healthy pesto, dahl, or quinoa salad. If you can see fresh herbs, you will use them in healthy meals instead of calling your local take-out.
4. Brighten those lights.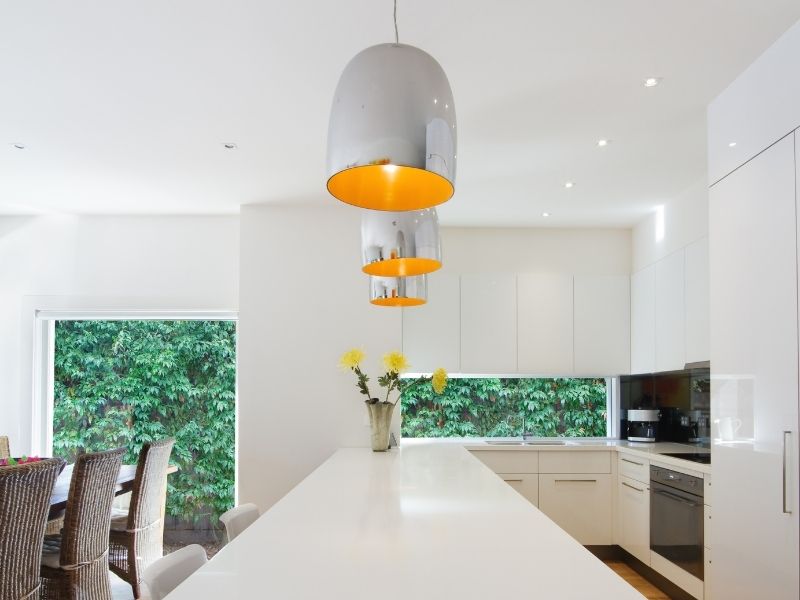 According to Brian Wansink, Ph.D.'s bestselling book "Mindless Eating: Why We Eat More Than We Think", our environmental factors can play a huge role in what we eat and how much we eat too. Lighting is one of those key elements, and studies have shown that the darker the environment, the more likely we are to consume more. In fact, we may even consume foods that we weren't even intending to eat. This is also known as consuming mindlessly. 
The simple solution? Brighten those bulbs or install more lighting fixtures in your kitchen and dining space. Doing so will help you reset your eating habits. 
In conclusion.
Here are four incredibly fool-proof kitchen design hacks to help you support a healthier and happier lifestyle. If you have any questions or suggestions, we always love to hear from you in the comments below. Also below are links to more revealing articles about ALL things DESIGN for your home or business.
Other Posts You Might Enjoy:
Kitchen Trends! What's Popping Up Now?
2 Reasons to Insist on Professional Kitchen Equipment for Your Remodel
4 Benefits of Hiring a Kitchen Renovation Company
Share This Story, Choose Your Platform!