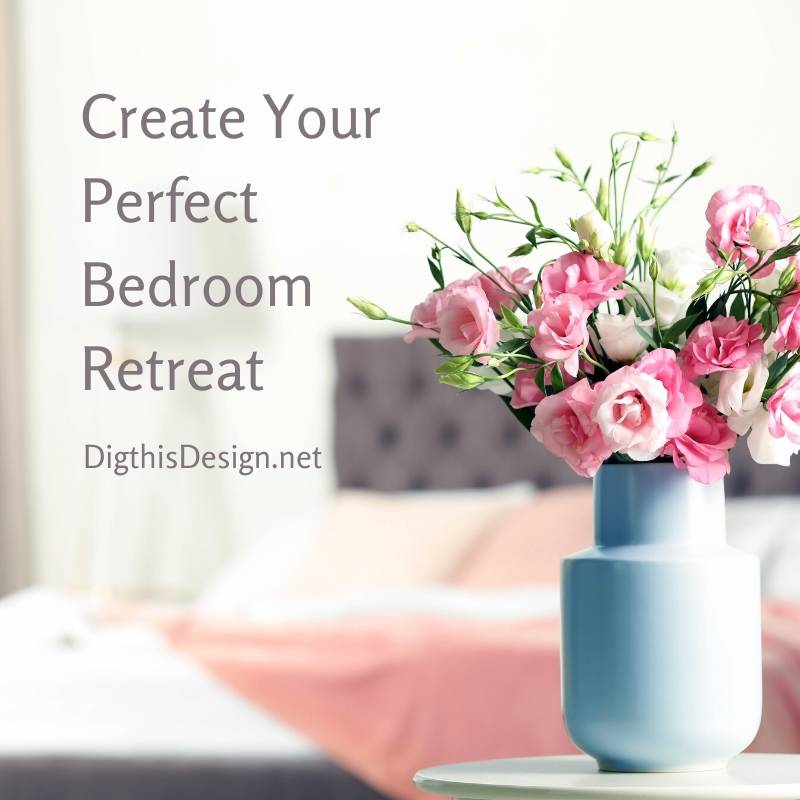 Your bedroom design should reflect tranquility and a safe haven. If you don't immediately think of it as the most relaxing room in your home, then something definitely needs to change! Luckily, transforming your bedroom into a relaxing retreat doesn't require a ton of time or money. Rather, the ultimate bedroom retreats are designed with carefully curated decor nuances and little finishing touches.
Before you dive into your desired bedroom design, it's important to take stock of what you already have. What's in your room that detracts from the relaxation? What adds to your overall sense of calm? Once you can answer these questions, dive into the following 4 steps to achieve your relaxing bedroom design.
Create a Relaxing Bedroom Design
Opt for Quality Above All Else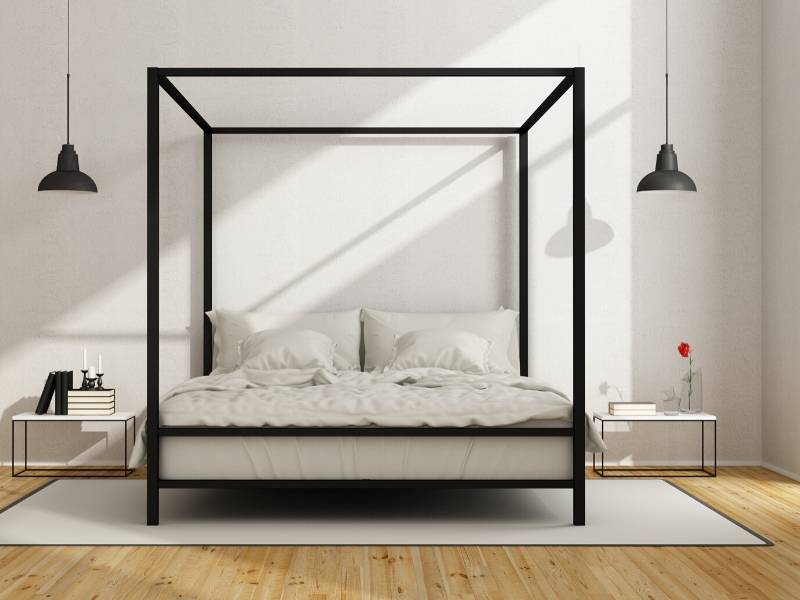 We mentioned before that your bedroom design won't break the bank and it won't, but you want to spend the money where it counts. Instead of buying cheap furniture, consider investing in quality furniture that will last a lifetime. We've mentioned time and again that hardwood is classic and timeless for any homeowner. Wood four-post beds offer an uncontested touch of elegance and luxury, and their design adds warmth to your space. For other great furniture options, search at your local furniture shop, or click here to see great style options. Whatever you do, make sure you use your money wisely. Buying a cheap mattress will cheapen your design. On the other hand, a great quality mattress and buttery soft cotton sheets only serve to enhance your bedroom design.
Be Botanical About It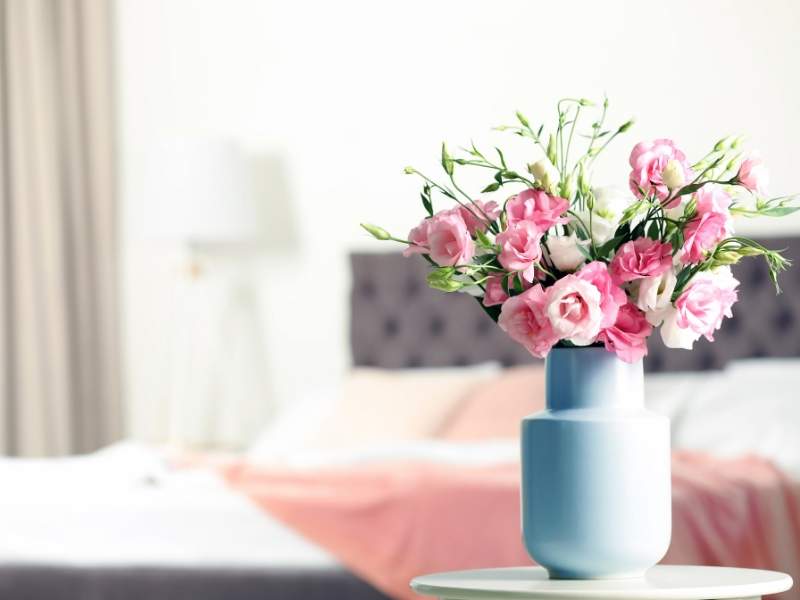 Flowers are almost always the cure for a boring room, and your bedroom design is no exception. Fresh flowers smell and look lovely and they actually serve a greater purpose, too. They help to oxygenate the air, so the air quality in your bedroom will be measurably improved over time. Furthermore, they offer a sophisticated aesthetic appeal that brightens the look and feel and enhances the decor and style you choose.
Comfort Takes the Cake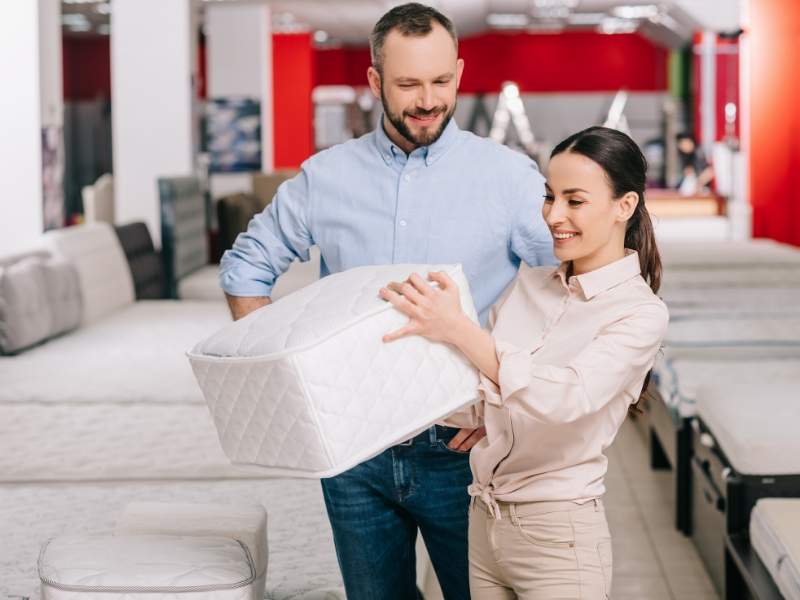 We're not going to lie. Having an exceptionally comfortable mattress is of the utmost importance for any great bedroom design. Relaxation hinges primarily on a good night's rest, and a poor-quality mattress won't cut it. The older, more dated mattress can lead to spine alignment issues, muscle aches, and lack of quality REM sleep. On the other hand, a great mattress helps you achieve a great night's rest. You'll have a better alignment for your hips and spine, it'll support you in all the right places and, ultimately, it'll completely transform the look and feel of your space.
Make it Minimal
We're not saying that you have to dive into a completely minimalist mindset, but you should approach your bedroom design with a less-is-more mindset. Keep your bedroom clear of clutter and remember that it should reflect an air of serenity. Remember, "peaceful" means different things to different people, so you want to think about what puts you at ease. We like to recommend quiet, neutral colors and, whenever possible, removing electronics from the equation. If you can deal with a room without a TV, you're on the right path. And, if you must have your cell phone, keep the brightness down, and turn it on airplane mode during the night.
At the end of the day (literally), your bedroom should be a peaceful retreat. With these four simple tips, anyone can transform their bedroom design into something extraordinary.
Images Courtesy of Canva.
Other Posts You Might Enjoy:
Minimalist Bedroom Makeover Tips
3 Things Every Bedroom Needs to Have
Bedroom Design: How to Design a Themed Bedroom
The Benefits of Solid Wood Bedroom Furniture
https://digthisdesign.net/wp-content/uploads/2018/03/Bedroom-design1.jpg
800
800
Melissa Moore
http://development.digthisdesign.net/wp-content/uploads/2016/11/OLD_DigThisDesign_logo.jpg
Melissa Moore
2018-03-22 08:00:00
2021-01-16 11:00:58
How to Achieve the Ultimate Relaxing Bedroom Design