The suburb home dream is fast changing for many single people. Mounting debts, homelessness, housing crisis, and the need for downsizing are changing the definition of a dream house. Moreover, in the last decade, homeownership has become less attainable. That's why tiny houses are more popular than ever.
This movement is a response to economic conditions, forcing people to choose a different way of life. The most sought-after cities experience increasing space concerns which is an issue for everyone. The dwellers are on the lookout for a better alternative to the rising costs of single-family homes, apartments, and condos.
If you want to know more about tiny houses and decide if it makes sense for you, continue reading to learn some interesting facts.
Tiny Houses for Downsizing Your Dreams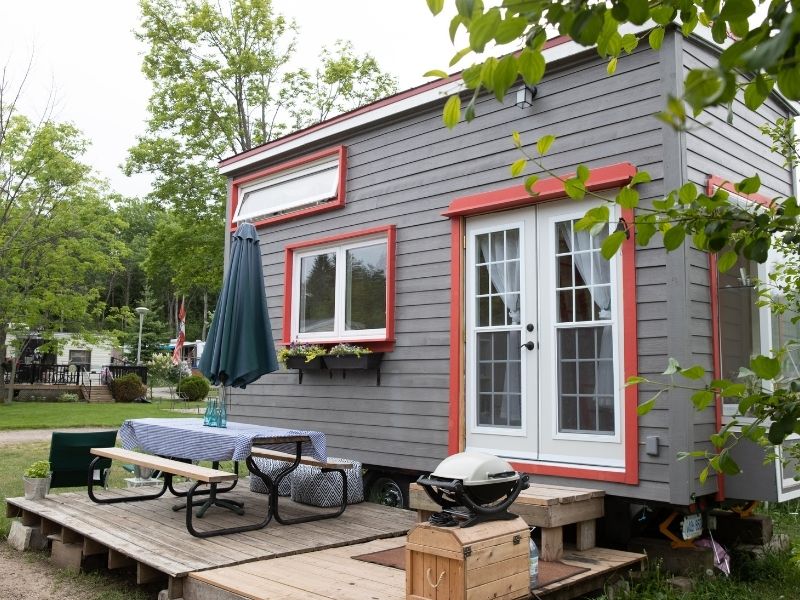 The Prevailing Scenario
If you check the search trends for popular topics in the architecture and design space, you'll find these little homes gaining a prominent place. Throughout 2018 and 2019, queries relating to tiny houses grew more than 75% year on year.
Under these circumstances, many architects must confront questions relating to the affordability and eco-consciousness of such housing. Most people think they are a good option for a decreasing housing supply. Another vital aspect driving demand for these homes is an attitude change. Of course, that includes a change of perspective towards wealth, privileges, and materialism.
There is an increasing trend towards opting for tiny houses in both rural and urban setups. If you look at these homes online, you will find options for houses on wheels as well. These are fast catching attention and are seeing a higher price due to the diversity and the local market conditions.
The tiny houses come in many sizes and must meet the local laws relating to building codes. The regulations become difficult as many states often deem such residences as not matching their safety and zoning norms. In fact, many construction companies are working with the government to have meaningful policy changes in this respect.
Most people look at them as something which is in between mobile homes, camper vans, and traditional residences. However, they can be office spaces, micro-apartments, and cabins on wheels. Any house qualifies to be tiny when it is around 400 square feet or less. It can be stationary or movable.
Although there are these few challenges, the benefits weigh more than them to help maintain mobility and a minimalist lifestyle. This type of structure also helps to incur lower costs vis-a-vis their traditional counterparts. They are fast-moving to be a better solution for the needs of the growing demography and help abridge urban inequality.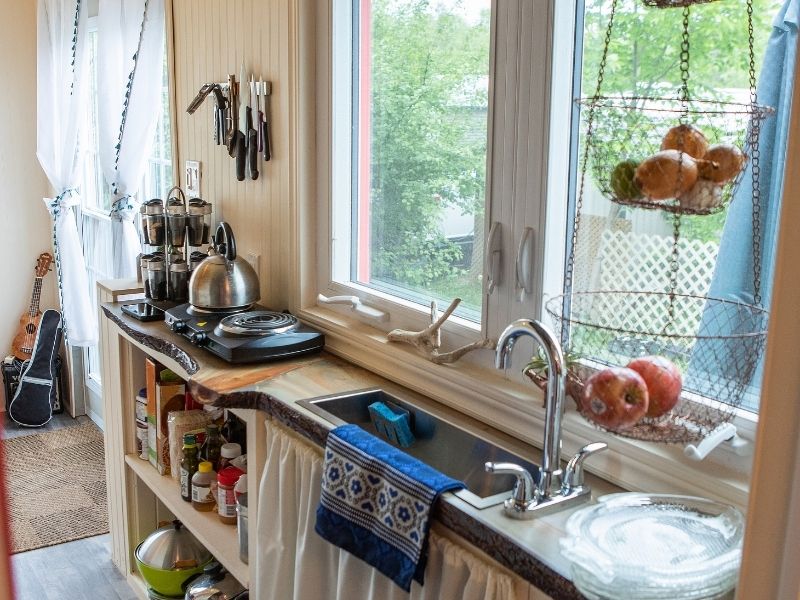 Architectural Standpoint
With uncertainty setting into the global economy, homeowners are finding creative ways to afford residential places. An interesting concept that is fast spreading is with the construction of these homes as small as 150 square feet or 14 square meters. Also, new models of housing are coming up daily.
Not so long ago, tiny houses were considered an architectural farce. However, the tiny houses continue to develop and innovate, which lifts them from the category of trailers to modern adorable and small abodes.
The tiny houses are also one of the most sought-after solutions that can help to be an economic way out in architecture.
A Safe Haven
As time passes, the demand for smart housing solutions is soaring, and so does the appeal of tiny house clusters. It can be a great solution for the homeless and propel the demand of the housing sector.
Due to the social and political ramifications, many of the communities still lack healthy living conditions. The residents of such communities can get great aid through the tiny houses and can be part of the changing lifestyle. It is also important to note that around 30% of the income goes to housing needs. Cutting short such expenses can be a great idea, especially for low-income groups.
One observation suggests that with the adoption of tiny houses, there is also a change in the mindset of its residents. The residents start using less energy or shifting towards renewable sources and also consume food grown locally.
So, despite the apparent simplicity that tiny houses often put forth, planning the appropriate design is a challenge. Designing the house can help tackle habitability, materiality, functionality, and scalability. Such designs can help to make maximum use of small spaces.
In conclusion.
The tiny house movement is going to grow in the days ahead. With the rapid adoption and numerous companies in the sector who are heeding the aspiring homeowners, the state and the federal governments will surely have to address these facilities soon. If you have any questions or suggestions, we always love to hear from you in the comments below. Also below are links to more fantastic articles about ALL things DESIGN for your home or business.
Images Courtesy of Canva.
Other Posts You Might Enjoy:
5 Space Saving Hacks for Tiny Homes
Living Small: What You Should Know About The Tiny Houses Trend
Tiny Closet, Big Wardrobe? 9 Small Closet Ideas That Create Space
Share This Story, Choose Your Platform!