Kansas City is home to many beautiful pieces of real estate, making it a well-known hotspot for homeowners looking to find inspiration for their own homes. One of the key aspects of these homes that people like to fawn over is their windows. A window can make or break the aesthetic appeal of a home. If you're considering replacing your windows, knowing the top eight window styles that Kansas City homes are using can help you make the right decision: 
Choosing the Right Window Style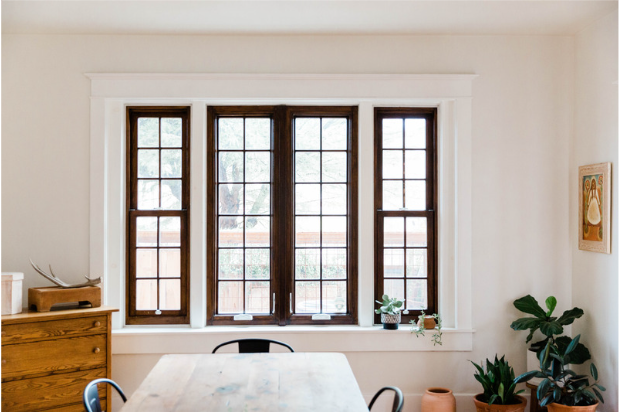 Types of Windows
1. Casement Window Styles
Casement windows are some of the oldest types of windows that there are. They are often smaller, and swing open partially from a vertical hinge. Casement windows are operated using a crank system, which allows you to open them in a hyper-precise manner. They are often smaller in size due to their design and mechanical features.  Casement windows can look fantastic on the upper levels of a home.
2. Bow Window Styles
While bow window styles look similar aesthetically to bay windows, they are made for straight walls and have a more flexible installation process. Finding a stellar Kansas City window company to install them is always recommended.  Bow windows are typically made up of three or more connected windows that are crafted to provide a unique, pleasant full-wall window experience. Oftentimes, these windows will have a half-circle shape at the top to provide an extra stylistic flair to the overall unit.
3. Bay Window Styles
If you want hyper-classy windows for your home, you need to invest in bay windows. They are typically used to help create a nook space in your home. They add a palatial feel to any room they're included in. These windows are typically custom-made to fit a specific structure. The units are made up of a series of windows that are connected to create a panoramic view. If you've always dreamed of having a sunny window, you'll need bay windows to finish off the project. 
4. Single Hung
One of the simplest, most classic window designs out there, single-hung windows can fit practically any home. These windows rise from the bottom, allowing you to let a strong breeze into your home so that you can fill your rooms with wonderful smells from the outside. As it hangs open by a top stationary sash, you can appreciate the simple look and state-of-the-art engineering that allows single-hung windows to function in such a self-efficient fashion. 
5. Double Hung
Double-hung windows are similar to single-hung units, but they have two sashes that allow you to maneuver the window, adding more flexibility to how you let in summer breezes as a result. You can open up either the top or bottom of a double-hung window thanks to this design choice. Thankfully, they remain just as easy and simple to use as their popular single-hung counterparts. For a classic look, double-hung windows are always a stellar option. 
6. Awning 
Awning windows are one of the only other window types to use crank-operated opening mechanisms. Unlike casement windows, however, awning windows are hinged horizontally instead of vertically. Their window sashes are typically attached using one, or sometimes multiple hinges at the top of the windows frame. When opening an awning window, the section that you're opening usually swings outwards to allow in a strong outdoor breeze, making awning windows a top choice for homeowners who live out in the country as a result. 
7. Sliding 
Sliding windows have tracks running above and below them, which allows you to push the window open by pressing the side of the window. They have become especially popular with homeowners over the last decade, and are often fairly inexpensive to install. If you want a fancy, unique-looking window for your home, without breaking the bank, sliding windows are your best option. Additionally, they can provide many of the benefits of casement windows, but without the drawbacks of the crank system style. 
8. Tilt Turn 
If you want minimalistic windows installed in your home, the tilt turn style is likely to impress you. These are some of the most functionally versatile windows on the market and use state-of-the-art engineering that allows them to swing both inward and upward. Typically, a single handle allows you to access either of these functions, so the window is also incredibly easy to use. Some smart windows are using the tilt turn style for an extra efficient window design. 
Your Perfect Windows Await
By carefully considering the pros and cons of each window style, you can easily discover the perfect window for your home. The investment will help you make your home pop like never before, while also unlocking a more energy-efficient set of windows for your home.
Share This Story, Choose Your Platform!