Insulated panels or structural insulated panels are all terms for the same composite material currently in use in the building industry. Multiple layers link together in each panel to create a stronger material that resists heat transfer more effectively. One of their many advantages is their ability to provide a watertight seal. Of course, you also find this type of panel in self-built homes.

Today, this guide goes over what these panels are and how they work. Moreover, you will learn why insulated panels are in such widespread use in the field of construction.
7 Things You Must Know About How Insulated Panels Work
1. Composition of insulated panels.
These panels include several layers while having a central core and thin covering sheets. Because they include many layers, many refer to them as 'insulated sandwich panels.' Multiple layers make up the outside shell of an insulated panel. Interestingly, these layers protect the panel from UV radiation and corrosion.
Various materials are in these panels, such as glass-fiber reinforced plastic, steel, and aluminum. Next, galvanized steel sheets are the outer shells of these panels. At the same time, the core is an insulating material, such as polyurethane or polyisocyanurate.
Even though each layer serves a specific purpose, it's important to consider environmental conditions before investing in them. This is because insulated panels have exterior and interior sides that experience different environmental conditions, so the lacquers and materials on each side are distinct. The outside shell must always have a UV protection layer. Effective corrosion protection is useful in damp interior spaces, such as swimming pools.
2. How insulated panels work.
The secret to insulating panels is the layers of materials they contain. The main component of these layers is the resin "PU or polyurethane" sandwich panel. This construction comprises polyurethane foam between two side skins is made of another material, such as metal. The mix of materials is lightweight, durable, and resistant to corrosion and weather. Also, this is known for its thermal properties.
The outer materials are the core, from various metals, such as aluminum, fiberglass, and stainless steel. These components help keep the panels solid and durable. Of course, the stronger the panels, the thicker the materials. Those seeking lighter panels must use thinner, less expensive materials.
Likewise, the exterior materials are designed to protect the home's core. Still, they also need protection through their coatings. Such coatings offer another degree of weather resistance. They also reflect UV rays, making your home cooler on hot days.
3. Uses of insulated panels.
First, they are mainly in use for commercial buildings. Interestingly, their construction uses various materials, such as polyurethane, polyisocyanurate, and rock wool. These panels are also in use in multiple industrial applications and as insulation for various components.
SIPs are gaining traction in the construction industry, but most of the demand is coming from consumers. Even builders who are reluctant to sign on will reap some rewards. SIPs can assist in alleviating workforce shortages, while also extending the construction period. Construction workers stay warm while working on the interior of the building if the insulating shell is quickly constructed.
Indeed, a variety of applications in the building sector call for the use of these panels. In fact, you can use them for everything, from roofing to flooring. This is because they're affordable, environment-friendly, and energy-efficient.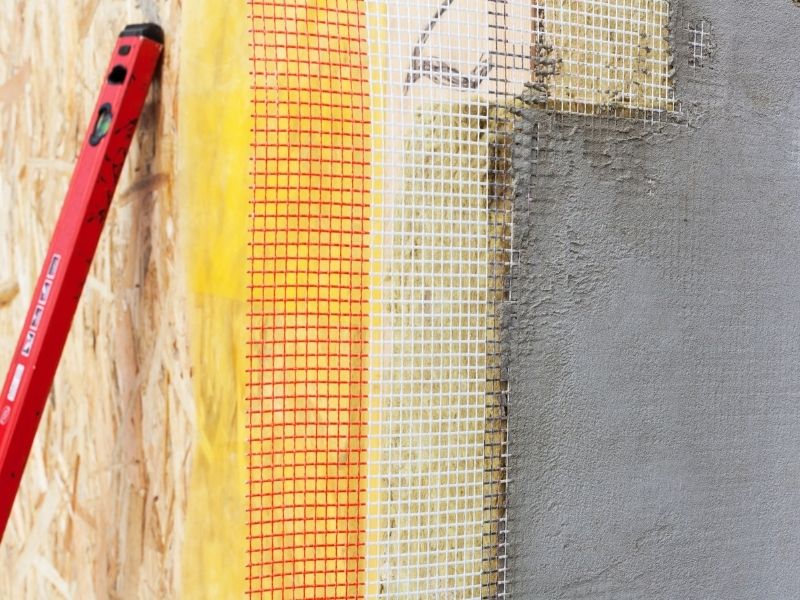 Following are the primary places you might find insulated panels.
⎆ Environment-friendly homes.
Another top use for insulated panels is in new build projects. They're ideal for all types of home construction projects and in almost any environment. One of the goals of an insulated panel house is to make its insulation as airtight as possible. This involves carefully joining the panels together using various materials, such as tape, foam, and nails.
These panels, by design, provide long-term durability and energy-efficient performance. These home buildings are available in various sizes and shapes. A typical housing kit may be built in five to seven days with pre-cut and pre-insulated components. Of course, they also help save money on new construction projects because they don't rely on good site conditions.
Homemade structural insulated panels (SIPs) are built with high-quality insulation to reduce air movement and drafts. Up to 15 times more airtight than traditional construction, SIP houses use insulated wall and roof panels, resulting in greater comfort and long-term durability over time.
With an insulated panel home package, you get the best of both worlds. It's an environmentally friendly new home with all the comforts and conveniences a homeowner expects, in combination with cutting-edge building science.
Whether you're building a new home or replacing an existing roof, you can look for a reliable supplier, such as Raycore, which offers structural insulated panels for the easiest and most cost-effective way to add insulation.
⎆ Roof panels.
Although it depends on the type of roof being built, the most popular is insulated roof panels. This type of roof is the most energy-efficient option for minimizing heat loss and protecting the house from harsh weather conditions.
One of the main uses for insulated roofs is as a roof structure. The unique design allows it to work seamlessly as both a roof and a wall. It also helps reduce construction time and provides more design options.
Instead of being installed on top of standard trusses, these insulated panels by design are installed entirely on the roof. You can use this type of ceiling as an additional room or a vaulted ceiling over a great room. You can also turn it into a different floor or a hallway.
⎆ Insulated panel flooring.
When the floor is exposed to air, most people typically look for a standard insulation product, such as fiberglass batts. However, insulated panel flooring is ideal for those looking for a warm and solid floor. Not only is it durable, but it's also easier to install. It doesn't have the same issues as fiberglass batts when in use for floor deck exposure.
Insulated panels have an all-in-one insulation system for flooring projects. One of the main advantages of using these panels for flooring is that they protect the underside of the floor. This ensures fewer problems problem once installed correctly. The protection offered by insular panels is ideal for areas prone to damage due to weather conditions. These panels are also highly energy-efficient.
⎆ Insulated panel extensions.
As the demand for extensions has grown, so has the number of people wanting to use them. This is because they are more durable and can accommodate projects that require a limited amount of space. Insulated panel extensions are a great way to extend the living area of your home and give it more room. They can also make it easier to sell a house.
Insulated panels can be used to build a new home, add extensions to an existing building, or build a roof. The panels are made from a polystyrene core, pre-cut, and ready to be assembled.
The expansion insulated panel framework may be built in as little as two days, which speeds up the construction process and lowers the overall labor costs. It's possible to employ such a method to build robust, highly energy-efficient additions, which change the way you look at house expansions. This extension method can increase the space of your home by up to 30%, without significantly increasing the cost of the building process.
4. Application of insulated panels to other industries.
Insulated panels are used in the construction of commercial buildings, which are usually constructed to resist varying climatic conditions. For example, constant usage of machines and equipment inside a building can boost temperatures. The insulation used in this type of establishment helps maintain the facility's temperature.
Here are some of the practical applications of insulated panels:
Pharmacies follow a set of guidelines for storing medicines. You must also follow this when storing medications in cold storage facilities. Aside from keeping the drugs fresh, these insulated panels also help prevent them from spoiling.
Warehouses require insulated panels to keep their cold storage areas cool. This is especially important for warehouses with large storage areas.
Refrigeration units with panels are for maintaining the right temperature. These units are usually in use in schools, hospitals, and other facilities.
5. General benefits of insulated panels.
You commonly find SIPs in the design and construction of buildings. They provide various benefits to different levels of structure, as listed below.
Panels are in use for interior and exterior walls, floors, and roofs.
When built with insulated panels, buildings are entirely airtight, with no drafts or cold spots.
Panel-framed buildings with insulation are much quieter than those materials that did undergo traditional farming methods.
You may also use Insulated panels with brick, block, stone, tiles, slate, wood, steel, and glass.
Insulated panel buildings are around 50% more energy-efficient than conventional structures.
Thinner walls can produce equivalent thermal transmittance or U-values.
Insulated panels are more substantial and less prone to movement than standard wood framing.
With the addition of insulated panels for walls, contractors can now pre-fabricate the walls and minimize the complexity of the framing.
Sound insulated wall panels are 15 times stronger than standard construction. They help keep the air in the house fresh and reduce the likelihood of allergens.
Aside from helping conserve energy, insulated panels can also help lower utility bills. Buildings constructed with structural insulated panels can lower energy bills by 50-60%.
6. Proper storage of insular panels.
It's possible to store insulated panels in a warehouse or a construction site. However, it's also necessary to ensure that the panels are in the right position on the floor. The ideal storage conditions for insulating panels are dry and dusty rooms. Keep them at least six months away from their storage period to avoid potential damage.
For a curved package, the outer surface should have the same curvature as the inner portion. Also, make sure that the height of the containers is equal to the space between the outer and inner parts. Be aware that you must not store the packs of panels in a damp environment for a long time to prevent damage. This happens in storage at times because condensation builds up on the panels and causes the metal to rust.
7. Dos and don'ts for using insulated panels.
While working with insulated panels is often a daunting task, here are some essential tips to help you.
Since electrical chases must meet the project's specifications, planning for them in advance is essential. During the design phase, it's also important to determine if there are equipment requirements for installing the panels.
Proper storage and handling helps make the installation of insulated panels more efficient. It's also essential to keep the panels in alignment with the floor plan for even installation.
You must place fully supported panels over a wall plate and you must align them with the building's edge. Set the panels in place by going in the corners or valleys.
Once installed, the panels should be fully supported. You achieve this by setting the wall plate at half an inch from the building's edge. Also, make sure the panels are in order.
One common mistake that contractors make is assuming that the high insulating properties of insulated panels are more significant than the air sealing capabilities of standard HVAC systems. Consider that the size of the home, the orientation of the building, and various other factors can affect the amount of air infiltration and energy consumption that a home can consume.
In conclusion.
Many people credit the insulated panels' growing popularity for their superior overall airtightness and thermal performance over conventionally built walls. The story doesn't end there. Residential design is moving towards healthier, more eco-friendly lifestyles, and insulated wall panels are part of that trend.
Not limited to commercial or building applications, insulated panels provide many other additional benefits to users. Therefore, if you're considering employing insulated panels in your construction, it's a good idea to work with a trustworthy specialist who offers top-notch services.
If you have any questions or suggestions, we always love to hear from you in the comments below. Also below are links to more fantastic articles about ALL things DESIGN for your home or business.
Other Posts You Might Enjoy:
4 Of The Most Common Types of Roofing Materials
4 Home Renovations That Save Money on Your Energy Bill
7 Reasons Why It's Important to Get Insulation for your Roof Now
Share This Story, Choose Your Platform!