Winter is coming, which means holiday parties, hot drinks by the fireplace, and getting your house ready for the freezing weather. That means it's high time for a home checklist for the Winter season.
Your house will be your refuge in this cold season, and it's best to take all the necessary precautions so that it will have no problem enduring even the harshest weather conditions.
As the weather starts getting chillier, take the time to go through your home checklist for the Winter season to guarantee that your house is in tip-top shape!
5 Tasks to Add to Your Home Checklist for the Winter Season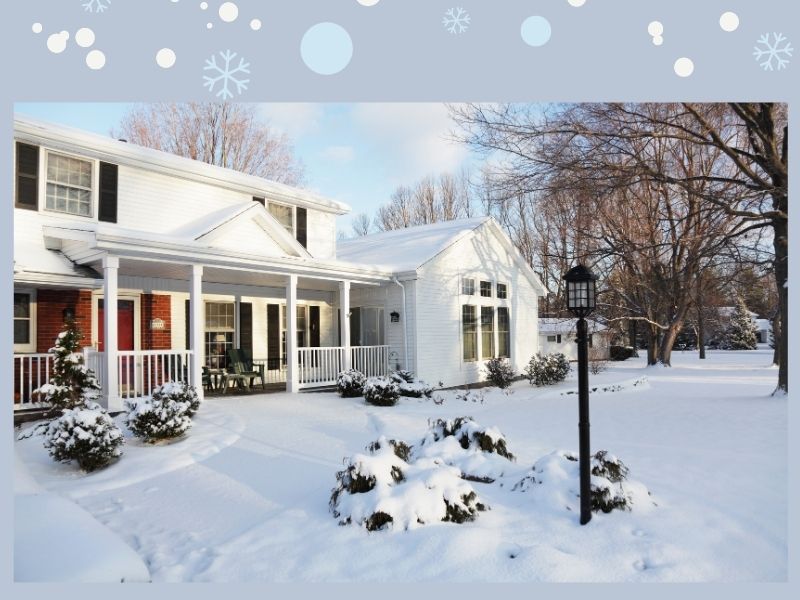 1. Check Your Boilers
There's nothing worse than being stuck at home in the middle of winter with a broken heating system. Check the boilers and hire boiler repair Liverpool professionals to carry out the necessary repairs and maintenance to guarantee that they'll be in good working condition when you actually need them the most.
2. Weatherproof Exterior Wood
Wood will rot when exposed to moisture, so you'll need to take the necessary steps to keep the wooden trim around your house from deteriorating. An effective way to weatherproof exterior wood is to paint, caulk, and seal it. Sometimes this is unnecessary if the pre-existing caulk and paint are still intact. If they are chipped or cracked, scrape them away and apply a fresh coat. If you're not confident in your home improvement skills, it's always a good idea to trust a professional. Replacing rotten exterior wood is often costly, so by doing this, you'll save yourself a lot of money.
3. Seal Your Driveway and Garage
Apply sealer in the cracks along the driveway to avoid water seeping in and freezing over the winter. A slippery driveway is dangerous, and water getting into the cracks will cause them to get bigger over time. Check if the weatherstripping in the garage is rotting, and if it is, install new ones.
4. Check the Drains and Gutters
Clear the gutters and drains so they don't back up and overflow. Water speeds up deterioration and causes all sorts of problems if it pools along your foundation. Go around the house to check there aren't any dips where water could settle in. Test your drain spouts to confirm that water is moving away from the house. If your spout isn't directing water outward well enough, you can install spout extenders.
5. Clean the Chimney
Have a professional inspect and clean your fireplace. Don't forget that a poorly maintained fireplace is hazardous, so it's best to spend the time and money so you can have those cozy, idyllic nights curled up by the fireplace without any worry of setting off your smoke alarms. Stock up on firewood early and store it in a dry area.
We know the holiday rush keeps you busy, but doing the right home maintenance in preparation for winter will spare you from the inconvenience and costly repairs come spring. If you do all the necessary steps early, it's at least one less thing you need to worry about, and you can focus on celebrating the holiday with your family.
If you have more suggestions for a home checklist for the Winter season, please let us know in the comments below. You will also find links below to take you to more fantastic articles about ALL things DESIGN.
Images Courtesy of Canva.
Other Posts You Might Enjoy:
Seasonal Maintenance: Why your Property Needs Checking for Problems on a Regular Basis
How to Prepare and Operate an Air Compressor during Winter
3 Ways to Bring Natural Style Into Your Beautiful Home
Share This Story, Choose Your Platform!