A plumbing system is one of the most important features of any home. In fact, these details are an integral part of the house planning phase. This is why it's important to hire a good architect to design the plan. Also, people that make use of plans they obtain online must ensure that this essential feature is clearly a part of the plans. This is so that the occupants will not have complications regarding water supply and disposal at any point in time. For more information about this, you can check here.
You must also find a good plumber to help out in various ways. For instance, the services of these professionals will help in the installation of plumbing features as seen in the house plan. Furthermore, these experts ensure that the supply and disposal of water flows properly. For instance, the kitchen, restroom, pool, and other places are in good hands with these professionals.
Considering the importance of plumbing works and hiring the right plumber, this article discusses five characteristics of the right hand for your plumbing jobs in Sydney. However, this information is helpful to anyone in any part of the world. After all, we all have plumbing in our homes.
6 Steps to Success in Hiring the Right Plumber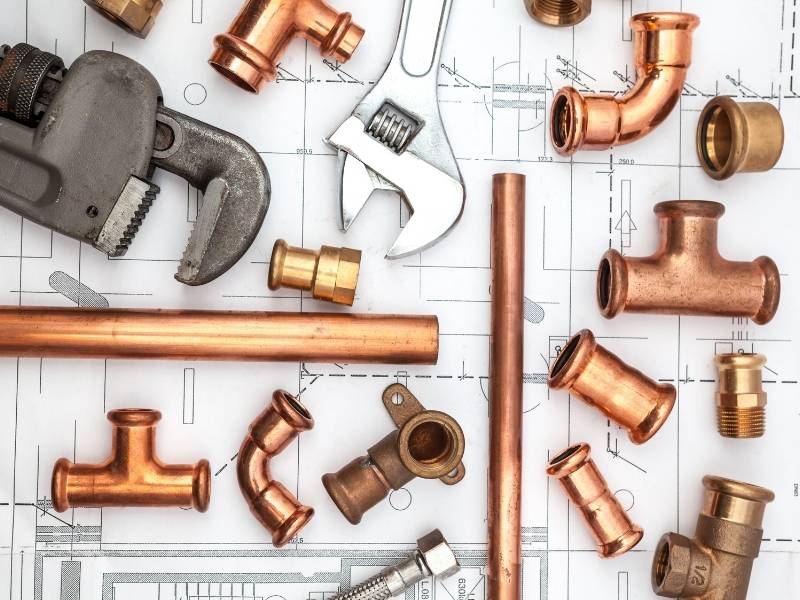 Every residential and commercial building in Sydney will require the services of a plumber at one point or the other. This is because there are many installations and complications that require the expertise of these professionals.
When such a time comes, the task must be handled by the right hand(s). Listed and explained below are some of the ways you can tell a good plumber:
1. Handles all types of plumbing works.
There are plumbers who are only able to handle certain jobs. But a good professional in this field should be able to handle all plumbing-related jobs. While the professional might be fond of handling certain jobs, s/he should be able to address all plumbing complications that are presented.
So, you should only deal with a Sydney service provider that can tackle every kind of complication. This will also ensure that you get the solutions you need every time you request their services.
2. Fully licensed to operate.
This occupation is a very technical one. For instance, one wrong move can make the place vulnerable to leakage causing damages to other parts of the house. So, it is of utmost importance that the right hands are hired to handle the job.
One way to be certain of this is by dealing only with people or services that are licensed. You should not hire a professional that is not. This is regardless of the enticing price offered.
The truth is that licensed service providers are more transparent and motivated to protect the interest of their clients. This is because they are accountable to the regulatory bodies and would not want problems with them.
So, you should stay away from services that are not licensed for operation. Speaking of being licensed for operation, it has to be a license issued by the regulatory authority in Sydney. Do not settle for a company that is licensed by a regulatory body outside of Sydney.
The reason is that there are some differences in local codes as regards plumbing installation and works. So, you should insist on a company or professional that has a local license. You can visit the Hero Plumbing site for more information on this subject.
3. Hiring the right plumber includes those who are local.
They do not have to be based outside of Sydney to be good plumbing companies. There are many good service providers all around this area and you should make good use of them.
So, you should look within rather than reaching out to professionals that are outside of this area. This will also prove helpful during an emergency.
Hiring companies that are based outside of this area will be a disadvantage during such times. So, settle for top-quality service providers that are based within Sydney.
4. Insist on proof of professional or company insurance.
No one wants or expects that the services rendered by these professionals will go badly. However, you should have this at the back of your mind when dealing with them.
What this simply means is that you should deal with a company or professional that is insured. As a matter of fact, the right company is expected to have a surety and worker's bond in place to protect you and its workers.
5. Timely delivery of services.
Experience has proven how most people only call on a plumber when things have gotten pretty messed up. Well, you should desist from this if it is how you operate.
This is so that the complication is resolved on time and before it degenerates into something serious. You should even engage periodic maintenance checks by professionals.
However, there are still times that emergencies may arise. Here we mean situations when the problem comes up suddenly and needs to be addressed as soon as possible.
You need a time-sensitive plumber or plumbing company for such times. This is why you should be particular about dealing with one that responds in good time.
Stay away from options that take too long before they reach your location. This is so that you do not have damages simply because they are not time conscious.
6. Good pricing.
You can tell a capable and reasonable company from the way they charge their clients for the job done. Some companies are only out to extort their customers and seize every opportunity to do so.
You should stay away from such regardless of the quality of their work. This is especially because you will find a lot of reasonable ones that are not intent on extorting you.
For instance, we strongly advise that you only deal with options that charge per job rather than per hour. This is one of the best ways to identify a company that has your interest at heart.
In conclusion.
We cannot stress enough the importance of hiring the right plumber from a company with a local license. For more information about plumbing services that are licensed in Sydney, you can visit: https://www.fairtrading.nsw.gov.au/trades-and-businesses/licensing-and-qualifications/plumbing,-draining-and-gasfitting.
If you have any questions or suggestions, we always love to hear from you in the comments below. Also below are links that will take you to more fantastic articles about ALL things DESIGN for your home or business.
Images Courtesy of Canva.
Other Posts You Might Enjoy:
7 Poor Results of Ignoring Water Damage in Your Home
Remodeling on a Budget • Tips to Create a Dream Living Space
This Is How Your Home Plumbing System Works
Share This Story, Choose Your Platform!