When it comes to home cooling solutions, air conditioning is undeniably the star of the show. A dependable AC system keeps your house comfortably cool all summer long. Of course, to say this convenience comes at a cost is an understatement. If your home's AC is running 24/7, your monthly cooling bills are going to leave a dent in your finances.
So, to save money this summer, consider non-AC cooling solutions. If this is something you've been thinking about, we invite you to continue reading to learn how to cool your home without AC.
5 Steps to Learn How to Cool Your Home Without AC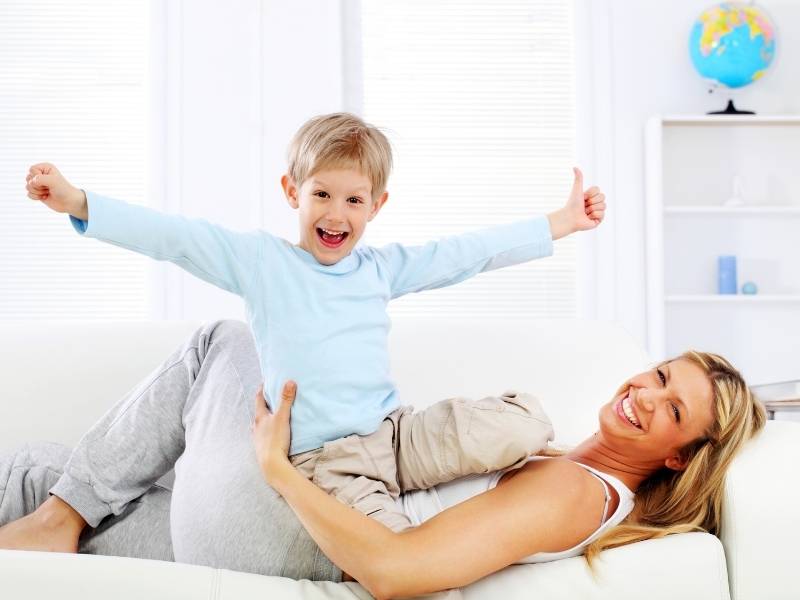 1. Invest in dependable dehumidifiers.
Many parts of the country experience a staggering amount of humidity throughout the summer months. In addition to making it difficult to spend time outdoors, extreme humidity can make the inside of your home relentlessly uncomfortable. Worse yet, humidity stands to damage your home via the formation of mold. This is where dependable dehumidifiers can come in handy. As the name suggests, dehumidifiers serve to take warm air and remove its humidity. This ultimately makes your air conditioner's job easier. Once humidity is gone, the air is left dry, making it much easier to cool.
2. Protect your windows.
The sun is a convenient source of natural light. Households who want to reduce their carbon footprint often use sunlight as a natural alternative to electric lighting. Unfortunately, during the summer months, letting the sun in noticeably increases the temperature. You can get around this by outfitting your windows with curtains that are specially designed to block out sunlight. As an added bonus, these curtains also help seal in warm air during the frosty winter months.
If you're not interested in changing your curtains, consider placing blackout screens over your windows. Most screens won't run you more than $20, making them affordable on even the tightest budget. However, keep in mind that the stick-on variety generally is not reusable.
3. Swap out your bulbs.
Despite being around for ages, traditional incandescent light bulbs do not suit the eco-conscious 21st century. Sure, they're inexpensive, but they consume more power and have shorter lifespans. Although, we can't seem to bring ourselves to stop using incandescents. In some cases, this is because of the low price tags they carry. In others, it's purely because of habit.
Regardless of your reason for sticking with incandescent bulbs, it's time to say goodbye. As stated above, they're neither energy-efficient nor comparatively long-lasting. Furthermore, they give off an uncomfortable amount of heat, which is not good during the summer months. On the flipside, CFL and LED bulbs use less power (and are therefore conducive to lower energy bills), last much longer, and give off far less heat. So, for the sake of your household's carbon footprint, make the switch to energy-efficient bulbs.
4. Install reliable ceiling fans.
Reliable ceiling fans can be a boon to your home cooling efforts. By efficiently circulating the cooled air produced by your AC, ceiling fans help relieve some of its burdens. Additionally, when their blades have been adjusted to spin counterclockwise, ceiling fans are able to blow air downward and produce a refreshingly cool breeze. For best results, install ceiling fans in various high-traffic areas throughout your home. You'll also need to exercise discernment when selecting the right fans for your residence. For example, the next time you find yourself searching for a farmhouse ceiling fan, look for models with easily adjustable blades and rotation speeds.
5. The benefits of learning how to cool your home without AC.
Home cooling solutions don't get more effective than air conditioning. If you're looking to significantly alter the temperature of your home – or any given area of your home – in a timely manner, reliable AC is sure to deliver. However, as convenient as AC is, it can also be a tremendous burden on your summertime cooling costs. Anyone looking to keep said costs in check throughout the summer season would do well to consider the tips discussed above.
In conclusion.
If you have any suggestions or comments, we'd love to hear from you below. Also below, you will find links that will take you to more fun articles about ALL things DESIGN for your home or business.
Images Courtesy of Canva.
Other Posts You Might Enjoy:
4 Tips for Keeping Your Home Cool this Summer
Master Bedroom Must-Haves for Every Home
What You Must Check Before Buying a Stove Fan
Share This Story, Choose Your Platform!