When shopping around for your new flooring, there are so many types from which to select it boggles the mind, so start with your budget. Laminate floors are always a good alternative if you want to save money on your new flooring installation.
There are, however, many options for cheap laminate floors which allows you to get a brilliant floor at a fraction of the cost of other options. However, is this a good investment? Let's take a closer look.
Laminate Floors for Your Home • What you Need to Know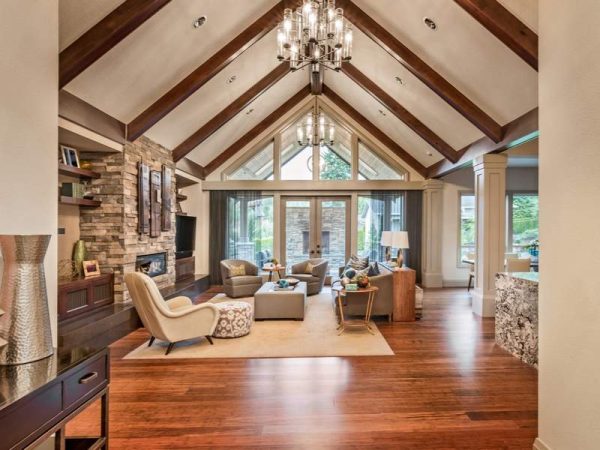 Same Effect for Less Money
One of the biggest draws of inexpensive laminate floors is that they cost less than real wood floors but look pretty much the same. Additionally, it's easy to find laminate floors that have the same colors and grains of the more expensive hardwood floors you've had your eye on.
This is how you get a floor that looks indistinguishable from real wood but at a much lower price. Everyone loves saving and this is even better when you still get a fantastic floor for your money's worth.
Long-Lasting and Easy to Manage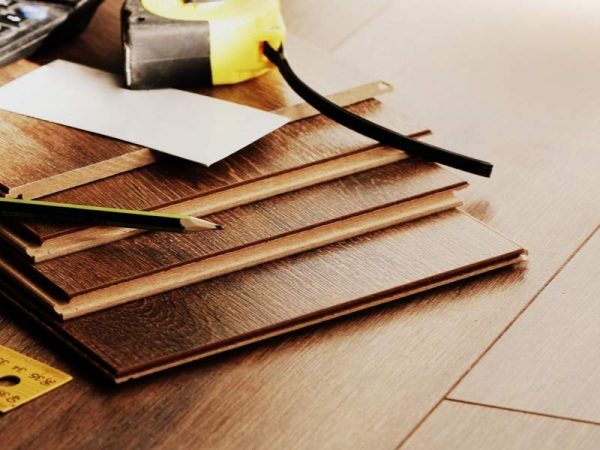 Laminate floors are also a great choice because of their easy maintenance. Extremely durable laminate floors wear well no matter where you put them in your home. Even in places like hallways where there is a ton of traffic, laminate floors prove to be a good choice.
They are also much easier to look after than flooring options like carpet or hardwood flooring. Carpets are great underfoot but they are prone to stains and require special equipment for deep cleaning.
Real wood floors will require sanding down and retreating every few years. This is a messy and time-consuming job. Laminate floors don't require nearly as much attention. They are also far easier to keep clean than real wood floors. If you would rather have a low maintenance home, this is going to be the best option for you.
Low-Cost is Not the Same as Low-Quality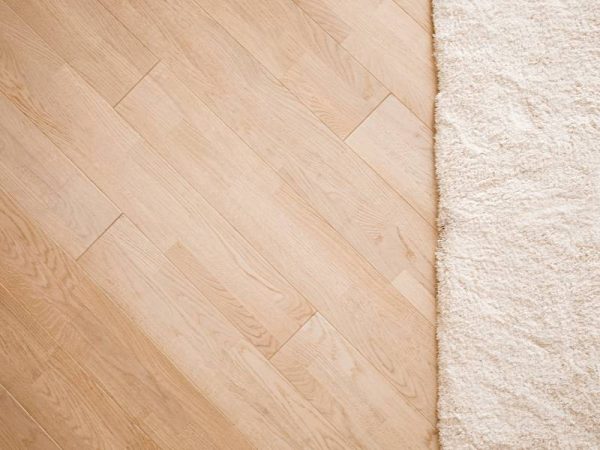 Just because something is inexpensive doesn't mean that it won't meet your needs. If your budget runs low during a renovation, you might have to cut back in certain areas. The floor is always going to be an expensive part of the design but you save quite a bit by choosing a less-expensive yet high-quality laminate floor.
The bonus here is that there's more room in your budget for a new sofa or something else you might need. Why sacrifice a comfy sofa and a nice floor when you can have both with some adjustments?
As you see, inexpensive laminate flooring is indeed a good investment to make. If you are searching for the perfect floor that you want to last for years while perfectly matching your décor, consider laminate flooring.
We'd love to know in the comments below about your experiences with laminate flooring or perhaps you have questions. In addition, you will find other interesting links below for your reading pleasure.
All images courtesy of Canva.
Other Posts You Might Enjoy:
3 Steps to Spectacular Flooring Design in Your Home
Life Is Not But a Home Can Be • Black and White Interior Design
6 Benefits of Hiring Professional Carpet Cleaning Services
How to Select the Right Color Tiles for Your Interior Design
Share This Story, Choose Your Platform!